Mrs Campbell recommends...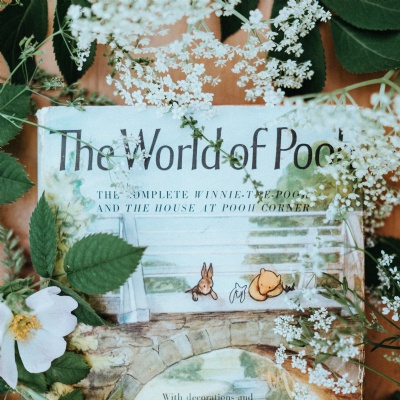 This week, Mrs Campbell focusses on classic children's books which still resonate with children now...
Our Top 10 Books Children Should Read
The Very Hungry Caterpillar –
This is a perennial favourite whose popularity shows no signs of waning. Its distinctive illustrations and gentle introduction to numbers, days of the week and metamorphosis (albeit with a less than biologically accurate depiction of a caterpillar's diet) has meant it has sold nearly a copy a minute since publication.

Good night Moon –
The perfect going to sleep book for preschoolers. Little rabbit is tucked up in bed and so are all his bedtime companions. Saying goodnight to all the familiar objects along with the gentle pace will have your tots asleep in no time.

Five Minutes Peace –
This best-selling classic has recently celebrated its' 30th anniversary and it's not hard to see why it's sold. Chuckle (or weep) knowingly along with this book's portrayal of a Mum just trying to get five minutes peace from her children and her bomb site of a kitchen. (Spoiler – she gets 3 mins 45 sec. )

The Tiger Who Came to Tea –
Sophie's surprisingly wild tea time guest will capture your child's imagination as they see just how much of the family's food (and Daddy's beer) Tiger can get through. A great one for reading aloud to your little people or for them when they start reading themselves.

Where The Wild Things Are –
Max has made mischief of one kind and another and called a wild thing by his mother. He is sent to his room but his imagination creates a world where he can be with the other wild things of the world.

The Magic Faraway Tree–
Soon to be adapted for cinema, The Faraway Tree series of books follows a group of children and their adventures at the top of a magic tree in an enchanted forest. The books' power to enchant children shows no sign of abating and parents will love reminiscing about Moonface, Mister Watzisname, Silky, and the Saucepan Man and the children feasting on Pop Biscuits and Google Buns.

The Twits –
Occasionally revolting and always funny, Roald Dahl's left-field characters the Twits are a couple very much not in love who will do anything to out prank the other. Their pet monkeys, the muggle wumps, are subjected to training to be part of the world's upside-down monkey circus, but get their own back in the end. A moral tale of remembering to be kind.

Pippi Longstocking –
Recently re-issued with illustrations by Charlie and Lola's Lauren Child, the Pippi Longstocking books tell the adventures of a girl who lives adult free with only a monkey and a horse for company. Pippi is strong and independent but kind and she dances to the beat of her own drum. She is one for sticking it to bullies and girls and boys alike will love her quirky outlook on life.
Oh The Places You'll Go-
Dr Seuss' tale of life and all it might hold. Children will love the colourful illustrations and rhyming word play and parents will love the book's messages about life's ups and downs. Have a tissue ready for this one.
Charlotte's Web –
A bitter-sweet story of the unlikely friendship between Wilbur the pig and Charlotte the spider. Wilbur learns that his fate might be bacon but Charlotte, despite her size, saves Wilbur from his appointment at slaughter- house by spinning words of praise in her web. E.B White's book reminds us to look for inspiration in the darkest of places.