Fairtrade Fortnight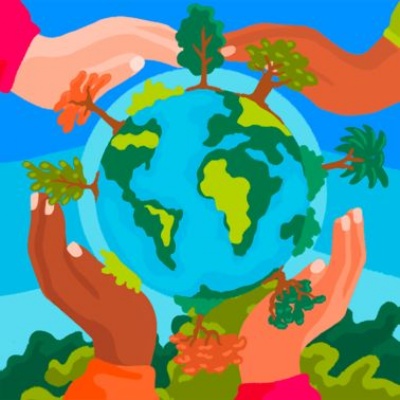 Fairtrade Fortnight takes place from 22nd February to 7th March 2021.
What is Fairtrade Fortnight?
Fairtrade Fortnight is an opportunity for individuals, companies and groups in the UK to get together and think about the people who produce our food and drink, and the materials for our clothes.
Fairtrade Fortnight is a chance to focus on how these producers may be exploited or underpaid, and to look at how we can help to change this.
What is this year's theme?
The theme of this year's Fairtrade Fortnight is 'Choose the World You Want.' It aims to show that we can all make a difference through our buying choices.
In particular, Fairtrade Fortnight will be exploring the effects of climate change on the farmers and workers with whom they work.
Farmers and workers in countries like Kenya, Ethiopia and Honduras have been greatly affected by climate change, even though they have done the least to contribute to the causes of that climate change.
Climate change has affected them in the form of droughts and crop disease, floods, heatwaves  and shrinking harvests.
Fairtrade says that the farmers and workers have told them:
Climate change is one of their biggest challenges right now.
Low prices for their crops mean that they are struggling to fight back.
Only with more money will they feel equipped to meet their everyday needs and deal with the challenges they face from climate change.
The global Covid-19 pandemic has also added to their hardship.
How can parents and children get involved?
Fairtrade is running a variety of events for Fairtrade Fortnight including:
An online festival in which families can take part.

An online Youth Exhibition in which children can share their vision of the world they want for farmers and workers worldwide.

A chance for children and young people aged 5-25 years old to create an artwork, poem, prose or film which may be exhibited in the Youth Exhibition.
We'd love to hear if you decide to get involved in any of these activities. You can email digital@owp.org.uk and let us know.