St. Patrick's Day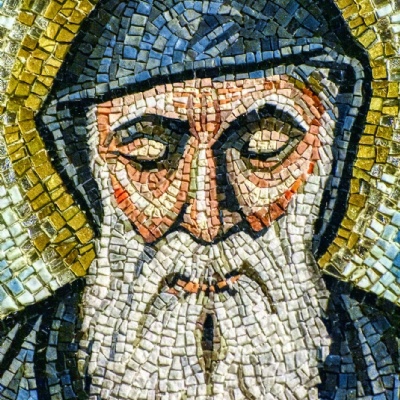 This year, St Patrick's Day is celebrated on Wednesday 17th March.
Who was St Patrick?
St. Patrick is the patron saint of Ireland but he didn't always live in Ireland. He was born in Britain in the fourth century and arrived in Ireland when he was 16 years old. He had been sent to work in the country.
In Ireland, Patrick became interested in Christianity and started teaching others about the religion. He is said to have converted many of the country's residents to Christians, and now St. Patrick's Day is celebrated on the day Patrick supposedly died. By the time of his death on March 17, 461, he had established many monasteries, churches, and schools.
How Do People Celebrate St Patrick's Day?
People celebrating St Patrick's Day often wear a three- or four-leaved clover. Although the four-leaved clover is thought to bring good luck, it was actually the three-leaved clover that St Patrick used to teach people about Christianity.
They also wear green which a colour associated with Ireland (sometimes called the 'Emerald Isle). In folklore, wearing green is also supposed to ward off Leprechauns.
Dublin, the capital of Ireland, holds a St Patrick's Day parade every year, with floats, dancers and singers. St Patrick's Day is also celebrated in other countries.
Get Involved with St Patrick's Day 2021
Online events in London
The mayor of London is partnering with London Irish Centre to provide a virtual event. The London St. Patrick's Special will be a jam-packed evening of culture, conversation, and community fun, hosted by London Irish Centre Ambassador Angela Scanlon and friends.
From 4pm on March 17th, The London Irish Centre (LIC) will stream a special virtual St. Patrick's Day event to celebrate the very best of Irish culture and community in London. The event is free. You can find out more by visiting www.londonirishcentre.org.

Online Events in Dublin
The theme of this year's St Patrick's Festival is Dúisigh Éire! Awaken Ireland! They invite people to throw off the long, dark months and rise to embrace the brighter days ahead. There will be music, stories, a virtual parade and much more. Visit www.stpatricksfestival.ie to find out more.
Celebrate at home
Why not cook an authentic Irish recipe at home like Irish Soda Bread? You could also incorporate the colour green by eating green food like broccoli or drinking a healthy green Kiwi smoothie. You could even wear something green for the day! There are lots of St Patrick's Day crafts that you can make too, for example, a paper plate shamrock and a leprechaun hat.
Photo by Sergio Mena Ferreira on Unsplash