The Library Corner January 2021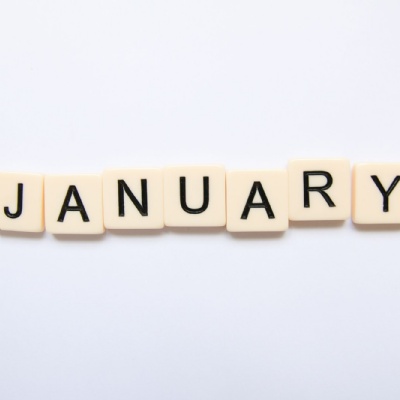 By Mrs Campling, School Librarian
Tennyson wrote this line in one of his lesser-known plays:
"Hope smiles from the threshold of the year to come, whispering 'it will be happier'..."
What I love about this quote is that it's not actually about the beginning of a year - but about a birthday! It reminds me that January 1st is not the only fresh start we have, but that any point can be a turning point. 2021 may not have started in the way we all hoped it would but books remain a source of hope, inspiration, and escape!
Access to Library Books
Children who are in school will still have access to library books; each class will be provided with a rolling selection that they can choose from, which I hope will keep them going for the next half-term!
For those of you who are at home, there are many resources that you can access to fuel voracious readers:
Peterborough Reads are sharing live stories and interactive things on their social media (search 'Peterborough Reads' on Facebook)
BookTrust have a 'HomeTime Hub' with lots of fun resources here: https://www.booktrust.org.uk/books-and-reading/have-some-fun/
Books For Topics have a HUGE selection of books read by authors here: https://www.booksfortopics.com/storytime-online
Peterborough Libraries are offering a 'Select and Collect' service from Central Library, with more info here: https://vivacity.org/libraries-archives/peterborough-libraries-select-and-collect/?fbclid=IwAR11irhAP_CmdgXlxuQmrBNAShCQOBYYlrRmzz4ln_fa5DEdQHyaGGsZF14 (this may be subject to change)
Don't forget - many many beloved books are now also films, so why not check out your streaming services too!
Mrs Campling's January Book Recommendations
Here are some of my recommendations this month:
The Book of Hopes - Katherine Rundell
This is a collection of poems, short stories and pictures designed to bring to mind hopefulness and calm. Year 6 currently have a copy up in the Toucans class, and the National Literacy Trust have shared the entire collection online here: https://literacytrust.org.uk/family-zone/9-12/book-hopes/
The Chronicles of Narnia - CS Lewis
An oldie but a goodie! This series for so many children is a glimpse into the fantasy genre and the idea of another, magical world just out of reach. I spent too many holidays trying desperately to get through the wardrobe to Narnia - and even though I never managed it, it inspired a life-long love of fantasy & adventure stories.
The Midnight Guardians - Ross Montgomery
This one is on my 'to buy' list for the school library and my own collection! Published last year, it tells the story of a boy separated from his sister during the Blitz and how his imaginary friends come to life to help him battle not only to reach his sister, but to save our world from the grip of a darker, magical one that wants to take over.
The 'Oi Frog' Series - Kes Gray
An over-confident frog, a sarcastic cat, and a hapless dog. With 6 books in the series so far these are an excellent way to get a quick giggle and sneak in some learning too. In my house we love thinking of all the different things that rhyme with each of our names too!