Books and Leaflets to Support Children's Wellbeing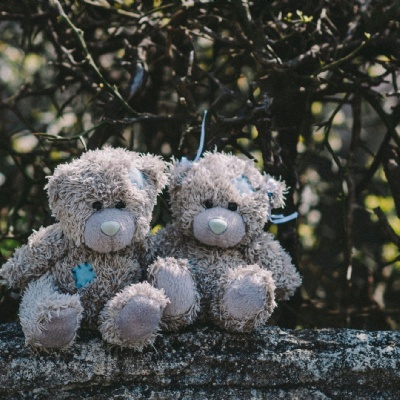 This week, we explore the written resources offered by the Association of Child Psychotherapists.
What is the Association of Child Psychotherapists?
The ACP is the professional body and accredited register for Child and Adolescent Psychotherapists in the UK. We have been working to improve the mental health of infants, children, young people, and families since 1949.
childpsychotherapy.org.uk
The Association of Child Psychotherapists primarily provides a directory for members of the public to find ACP registered Child Psychotherapists. Through its website, however, the ACP also offers some valuable resources to support help parents and carers.
Understanding Childhood
Understanding Childhood is a series of free leaflets written by experienced Child and Adolescent Psychotherapists to give parents, grandparents, carers and professionals additional insight into children's feelings and views of the world. They are designed to help parents and carers make sense of their child's behaviour.
Leaflets are on a range of topics including:
For the full range of leaflets, please visit the Understanding Childhood webpage.
The ACP has also produced a fantastic series of books that are available to buy. They are easy-to-read and offer parents and carers a gentle insight into understanding their child at different stages of the child's life:
Children's Books that Support Wellbeing
In this section of the ACP website, Child Psychotherapists have chosen their favourite children's books that can help parents and carers to explore mental health issues with their children, and bolster their wellbeing.
The chosen children's books include:
To see the full list of book recommendations, please click here.
Where to go for support
If you have any concerns about your child/ren's mental health, you can get more information and advice by visiting chums.uk.com, the Mental Health and Emotional Wellbeing Service for Children and Young People.
You can also contact your child's class teacher to raise any mental health and well-being concerns by emailing office@owps.org.uk, using the website contact form, or emailing your child's year group (all the year group emails are listed here).
If you are concerned about your own mental health and well-being, you can read more about how to access further advice and support by clicking here to visit Mind's website.
Mind states that despite the pandemic, the NHS is still encouraging people to come forward for support with mental health and well-being, with the GP cited as the first port of call.
Coming Up Next Week...
Next week, we will be looking at Mindfulness exercises and techniques for children.
Photo by Egor Myznik on Unsplash