National Stress Awareness Month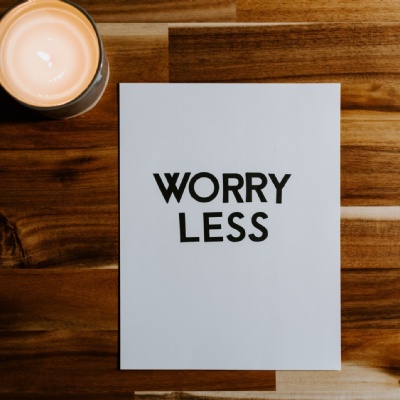 April is Stress Awareness Month, an initiative that aims to increase public awareness of the causes, signs and coping strategies for stress.
What is National Stress Awareness Month?
Stress Awareness Month has been held every April since 1992 to increase public awareness about both the causes and cures for the modern stress epidemic.
According to the Mental health Foundation 74% of UK adults have felt so stressed at some point over the last year they felt overwhelmed or unable to cope.
According to the organisers for Stress Awareness Month, The Stress Management Society:
Millions of us around the UK are experiencing high levels of stress and it is damaging our health. Stress is one of the great public health challenges of our time, but it still isn't being taken as seriously as physical health concerns.
Stress is a significant factor in mental health problems including anxiety and depression. It is also linked to physical health problems like heart disease, problems with our immune system, insomnia and digestive problems. Individually we need to understand what is causing us personal stress and learn what steps we can take to reduce it for ourselves and those around us.
What is this year's theme?
The theme for Stress Awareness Month 2021 is 'Regaining Connectivity, Certainty and Control'.
The Stress Management Society recently collaborated with Huawei to conduct a study on stress, gathering data from 2000 British adults.
The research identified that 65% of people in the UK have felt more stressed since the COVID-19 restrictions began in March 2020.
The three key causes for concern are feelings of disconnection, uncertainty, and a worrying loss of control.
How can we get involved?
This year, the Stress Management Society has launched a 30 Day Challenge. They are encouraging people to pick one action per day that will help their Physical, Mental and Emotional Wellbeing.
It takes 30 days to turn actions into habits, which is why this is a month-long programme. The 30-day challenge is designed to improve people's chances of turning useful knowledge and techniques into positive behavioural change. You can take the challenge over any 30 day period, it doesn't have to just be in April.
To find out more and to download the 30 Day Challenge Calendar, please click here.
You can also take an Individual Stress Test to discover your stress levels around common stressors.
The Stress Management offers a free downloadable guide Taking you from Distress to De-Stress to help people with techniques for managing stress.
Where to go for support
If you have any concerns about your child/ren's mental health, you can get more information and advice by visiting chums.uk.com, the Mental Health and Emotional Wellbeing Service for Children and Young People.
You can also contact your child's class teacher to raise any mental health and well-being concerns by emailing office@owps.org.uk, using the website contact form, or emailing your child's year group (all the year group emails are listed here).
If you are concerned about your own mental health and well-being, you can read more about how to access further advice and support by clicking here to visit Mind's website.
Mind states that despite the pandemic, the NHS is still encouraging people to come forward for support with mental health and well-being, with the GP cited as the first port of call.