AMVC Football Final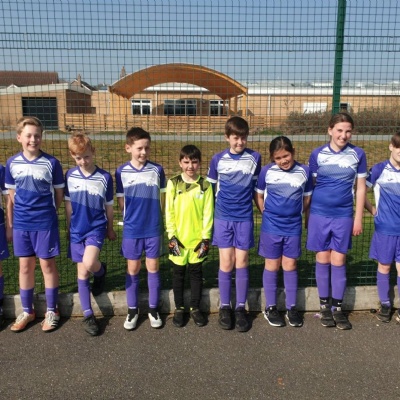 Having won the OBA Football competition 2 weeks prior, we were entered into the AMVC football finals. This was an event that looked to bring together the top teams across Peterborough.
We couldn't have picked a nicer day with the sun in full force all afternoon. The children were put into group 2 with 4 other teams. They got off to a great start drawing against last year's winners. We then went on to win a further two games and draw the final match. This set up a nervy wait to see if we had progressed through to the semi-final.
Thankfully we progressed to play a very strong John Clare side in the semi-final. The game finished 0-0, and it went to a penalty shoot-out. Unfortunately, it wasn't to be our day, and we lost in the shoot-out. This gave the boys and girls one final match to play to determine their position in the tournament. Unlike the match before, we came out winners on the 3rd/4th playoff match on penalties, leaving us 3rd overall.
Having not lost a single game in normal time, it felt a little harsh not progressing through to the final, but to come 3rd in such a competitive competition was a credit to the boys and girls.