Jeans for Genes Day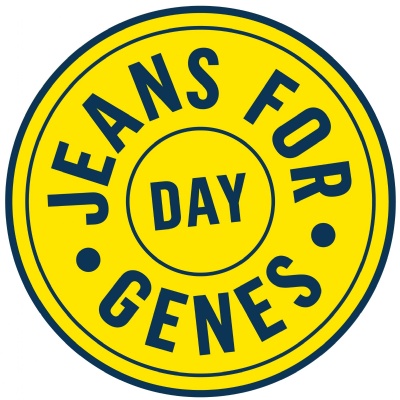 By Mrs Johnson, Learning Mentor
Wearing your jeans to school, and making a donation, helps to improve the lives of children with life-altering genetic disorders. Mr Eardley will be talking about Jeans for Genes Day in his assembly next week.
On Friday 17th September, if you donate £1, you can wear jeans, or other non-uniform, for school.
Our lovely kitchen staff are making biscuits which children will be able to buy for 50p.
If your child would like a biscuit, you must pre-order them by 9am on Thursday 16th September.
You can pre-order using the Jeans for Genes Day Biscuit Order Form. If you haven't pre-ordered then unfortunately we won't be able to guarantee that your child will receive a biscuit on the day.
Your child will need to bring in 50p on the day to pay for their pre-ordered biscuit.
To find you more about Jeans for Genes you can visit www.jeansforgenes.org
Please donate and make a difference to the lives of these children.