Rocksteady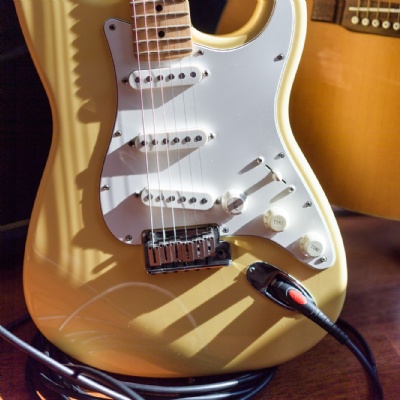 Rocksteady visits the school every Tuesday to teach groups of children who have pre-booked the keyboard, drums, guitar, and vocals. The children in each session work as a rock band to learn a song.
The Rocksteady website states that Rocksteady is about more than musical progression:
Rocksteady's rock and pop band lessons are also a fun way to build children's confidence and help them get the most out of school life, while enhancing their overall wellbeing along the way.
Here's the key points you need to know:
Choose from drums, electric guitar, keyboard, or vocals subject to availability. Lessons take place during school time and are open to all year groups, with no experience necessary.
All instruments are provided.

Your child will learn their favourite songs in a 1⁄2 hour weekly band practice, led by a visiting Rocksteady Band Leader. A proven way of giving them a great musical grounding.

Rehearsals build towards a performance each term. A fun way for your child to build their self-confidence and show you and their friends just how far they've come.

A highlight of the week for £34.85 a month (No payment in August). There's a money back guarantee for the first month and you are free to cancel at any time.

No places currently available at your school? Join the waiting list, as more places are often made available over the summer holidays as children leave school. Selecting different instrument options will also give you the best chance of getting a place in a band.
Places are offered on a first come, first served basis. You can find out more and book your child's place online at Rocksteady website or call 0330 113 0330.
You can find more information on the Rock Steady Enrolment Letter below.
Photo by Jacek Dylag on Unsplash