Your School Lottery
The FOWS school lottery is now 2 years old, and in that time there have been 24 winners of the weekly prize, with a total of £456 already raised.
Thank you to everyone who has purchased tickets so far – this week there are 74 tickets in the prize draw and the weekly prize has risen to £22.20 (it was £13.50 in the first few weeks).
This has been a fantastic and easy way for us to raise additional funds, with the organisers looking after all the administration, collecting and paying out the money, thereby keeping payments and your information secure and safe.
Our original target was to get 30 participants, which would raise £624 per year – and we are really pleased to have raised that sum already in the first 6 months! As it stands today, we have 55 people participating, with 74 tickets in the draw. This will raise the equivalent of £1,540 per annum of additional funds for FOWS to use to benefit your children across the school.
Thank you once again, and if you haven't yet joined, please find Orton Wistow Primary School on the company website (www.yourschoollottery.co.uk).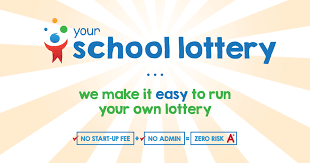 Your School Lottery - a fun and easy way for schools to raise funds!