Your School Lottery
The FOWS school lottery has been running for several years and raises much-needed funds every week. It's a welcome surprise when that email appears in your inbox telling you that you're a winner!
Thank you to everyone who has purchased tickets so far! This is open to everyone - why not see if other family members would like to buy a ticket and support our school in this way?
This has been a fantastic and easy way for us to raise additional funds, with the organisers looking after all the administration, collecting and paying out the money, thereby keeping payments and your information secure and safe.
Thank you once again, and if you haven't yet joined, please find Orton Wistow Primary School on the company website (www.yourschoollottery.co.uk).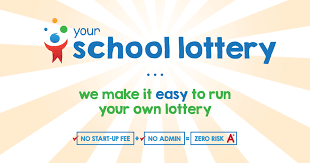 Your School Lottery - a fun and easy way for schools to raise funds!