Issue 382: 25th March 2022
A Message from the Deputy Headteacher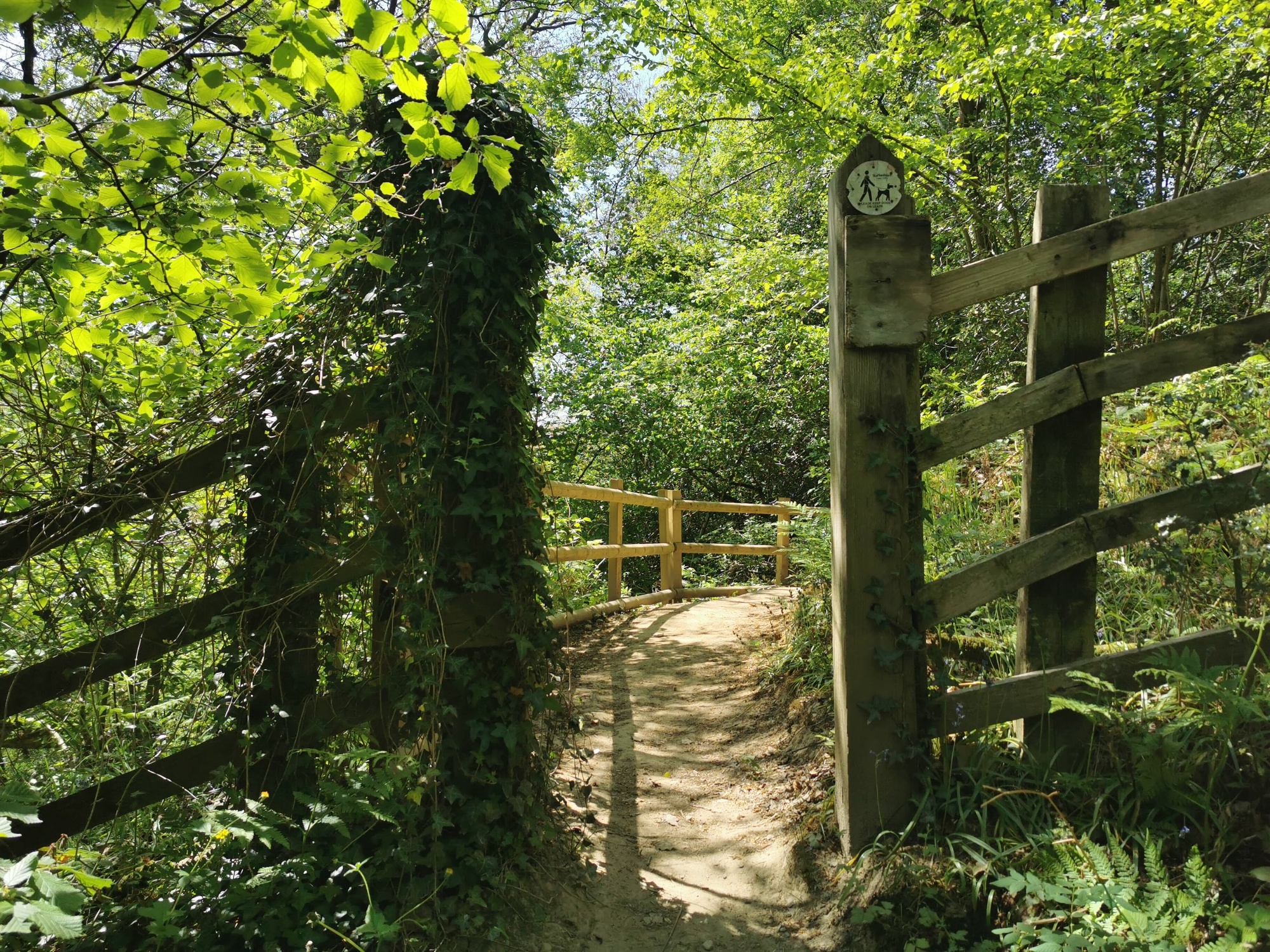 Dear Parents and Carers,
After a chilly start each day, the weather has been glorious. I'll admit, I have been finding excuses to have to be outside at times this week during the days. The difference a bit of warm sunshine can make is amazing.
SATS
One more week left of the spring term. Hard to believe we are two-thirds of the way through this academic year already. It won't be long before our children will take part in official assessments across the school. Most statutory assessments have been scrapped during the pandemic, but this year sees the return of the KS1 SATs (Year 2), the phonics screening in Year One, the multiplication check in Year Four, and the KS2 SATs (Year Six). We have held some pupil progress meetings this week where we discuss the progress our children are making and what we can do to support them further to reach the expected standard at each stage. Last week saw the Year Six children complete a mock SATs week in school. This allows them to experience what it will be like in May and gives the Year Six team a chance to see where there are gaps in their knowledge, skills and understanding. The children's attitude towards these assessments was fantastic, and it showcased the amazing progress they have made.
Parents in school
We continue to think carefully about opportunities for parents and carers to visit the school and spend time with their children during the school day. I know many of you are looking forward to the Rock Steady concerts happening next week, and we will let you know soon about the other events coming up for each year group in the summer term.
Sporting Behaviour
We have recently had several sports teams in school represent Orton Wistow at tournaments and matches. Although we have had a varied degree of success at these events, one thing has remained consistent and that has been the children's positive attitude and behaviour. Every time we have visited another setting the children have represented the school with PRIDE and have been great ambassadors for OWPS. Well done to all the children that have worn an Orton Wistow team kit this term.
Have a wonderful weekend everyone,
Mr Marks
Deputy Head Teacher
Photo by Shell CampingwithStyle on Unsplash
Each week, we publish the latest achievements of the children at Orton Wistow Primary School.
Attendance
Class Dojos
Dojo Masters
Golden Mile

House Points
Reading Champions
Shining Stars
Times Table Rock Stars
24 Mar 2022

Find out what amazing things the children at OWPS have been achieving this week!
This week, we are proud to publish a piece of work by children in the Magpies, Seals and Pandas.
18 Mar 2022

This week the chicks arrived; this has prompted some great writing about our new fluffy friends. This work is by Amelie in the Penguins.
24 Mar 2022

This week, we've been exploring the rainforest ready to write a persuasive text on it. Year 3 imagined they were in a rainforest and wrote some excellent sentences around what they could see, smell, hear, feel and taste. Here are 5 examples of these excellent sentences from Annabelle, Theo, Al...
24 Mar 2022

This week, Year 5 started reading Shackleton's Journey by William Grill, a non-fiction text depicting Ernest Shackleton's expedition to Antarctica in 1914. In role as Shackleton, Avie from the Pandas has written a brilliant Go Fund Me style appeal for sponsors, explaining the benefits of fun...
World Book Day 2022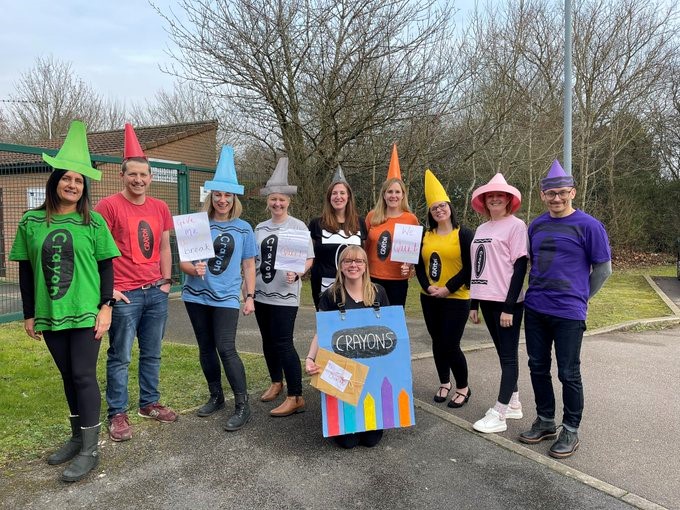 By Mrs Edwards, Reading Lead
At Orton Wistow we were so excited to return to a full celebration of World Book Day on 3rd March 2022. All of the children and adults in school were invited to come to school dressed up as a character from a book that they love. There were costumes from so many different books, some classics, some well-known and some less so, all equally brilliant. We were so proud of the efforts made by the children and their families - thank you! During the day the children had an opportunity to see all of the costumes from their teams in a mini outdoor parade.
The focus for the day at OWPS was poetry. Each team was gifted a new set of poetry books that make up the new Poetry Spine in school. Throughout the day the children and adults dipped into the new books reading a variety of poems. Some classes became very competitive about how many they had read - even keeping a tally!
The children also watched a virtual assembly during which Mrs Campling broke onto the screen, setting an exciting challenge to the children, to help us come up with a Reading Spine for all years, as chosen by the Children. Mrs Edwards also launched the sponsored Readathon, raising funds for books and storytellers for Addenbrookes Children's Ward. This also offered a 'Double Dojo' reward for children taking part.
We were so pleased to be able to celebrate this special event again, and hope that the children enjoyed it as much as the staff, many of whom were in disguise as 'The Crayons who Quit' for the day - causing much entertainment for the children as they tried to hunt them all down!
Burwell Residential 2022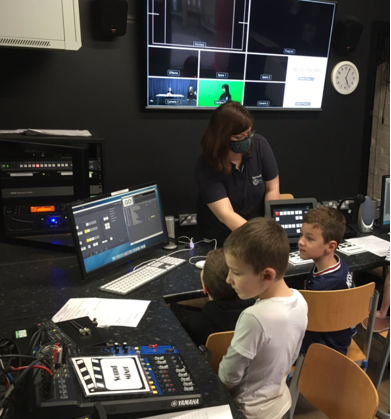 By Mr Newton, Year 3 Class Teacher and Lead Science
Last week lots of the Year 3 children were lucky enough to go on a residential trip to Burwell House in Cambridgeshire. It was an excellent trip and the children behaved brilliantly.
One of the highlights of the Burwell trip is always using the TV studio. We made news programmes, using the green screens to create the effect of presenting from different locations. The children all had the opportunity to present in front of the camera as well as try out behind-the-camera roles such as directing, being sound engineers, or camera operators.
When we weren't in the TV studios the children also completed a range of outdoor team buildings challenges as well as working on their map skills by completing an orienteering course.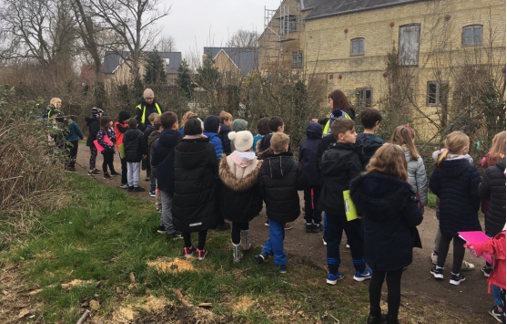 For lots of Year 3 children, the trip to Burwell is the first time they have been away from home on their own, and we were really impressed with the resilience and independence shown by all of them. For more pictures of our trip please check out our Twitter pages @owpsnightingale and @owpsseals.
Comic Relief 2022 Update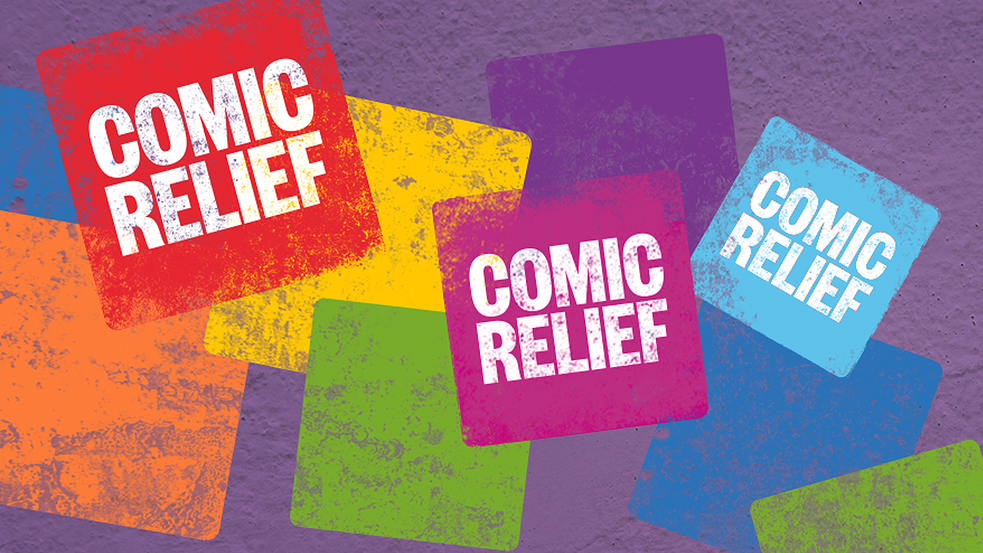 By Mrs Johnson, Learning Mentor
A huge THANK YOU for, once again, donating money to Comic Relief. Each and every penny you bring into school on Red Nose Day makes a difference to the lives of people in the UK and other countries. This year some of the money will be used to support people fleeing the war in Ukraine and other ongoing conflicts. The charity states that its aim is to, "bring about positive and lasting change to the lives of poor and disadvantaged people which we believe requires investing in work that addresses people's immediate needs as well as tackling the root causes of poverty and injustice."
Children, and adults, in school, are always excited when it's a non-uniform day, and we wouldn't be able to have a really successful fundraising day without the best biscuits in the world!!!! Whenever I ask Libbi about baking biscuits for charity she always says yes, which is good because we wouldn't sell many biscuits if I had to make them!!
We will let you have the total raised on the day as soon as possible.
Celebrating Success 25.03.22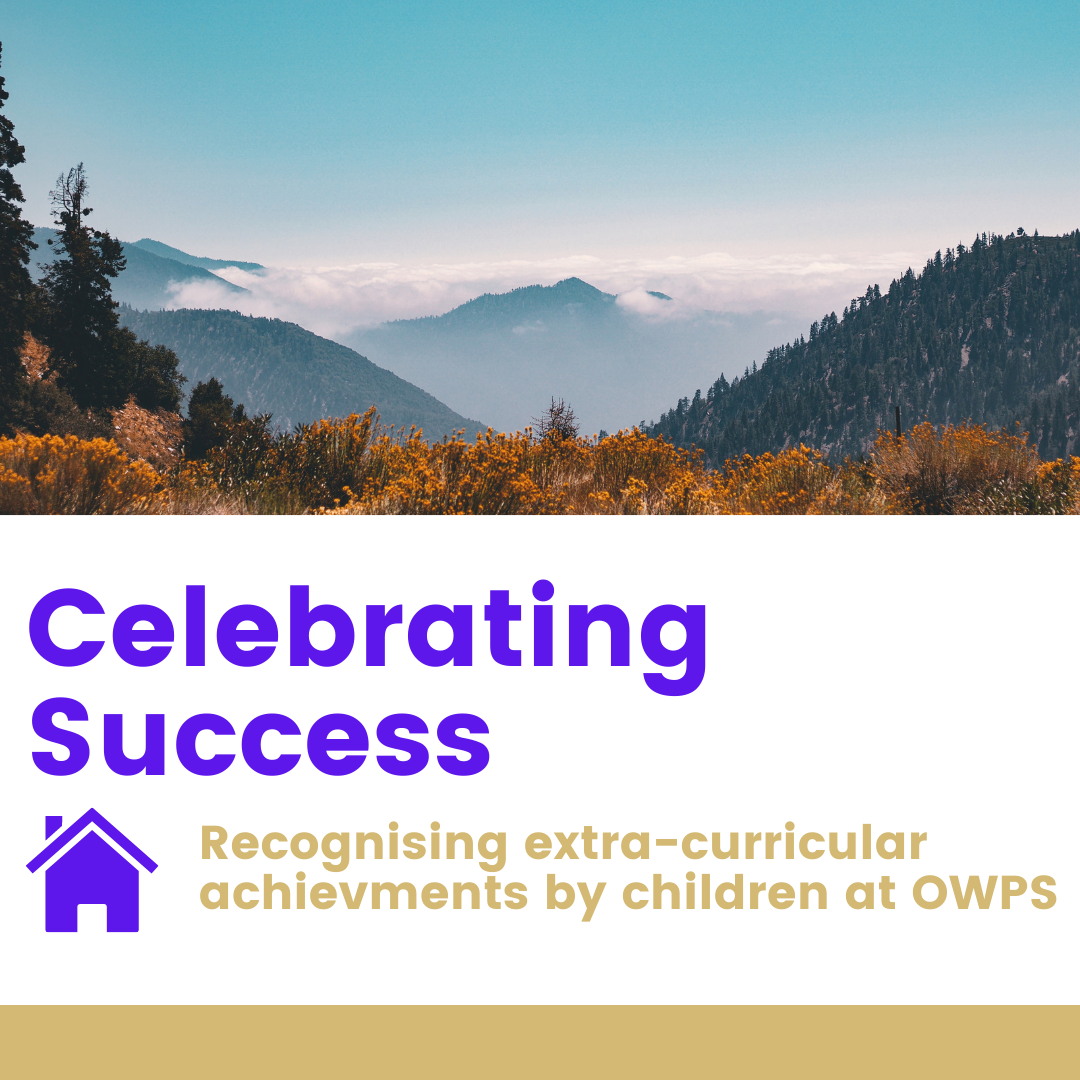 Here at Orton Wistow Primary School, we recognise that success comes in all different shapes and sizes! We celebrate the children's achievements in school in the Achievements section of the newsletter and website.
Many of the children, however, are also achieving things outside of school. We would like to recognise these successes too.
It might be that your child has passed a music or dance exam, gained a karate belt, starred in a show, volunteered, taken part in a sporting event, or done something that they didn't think was possible!
If you would like to share your child's achievements with us so that we can celebrate their success, please complete the Celebrating Success form which can also be found below. Contributions will be considered for inclusion in upcoming editions of the newsletter.
We look forward to hearing about your children's extracurricular achievements!
Celebrating Success this week!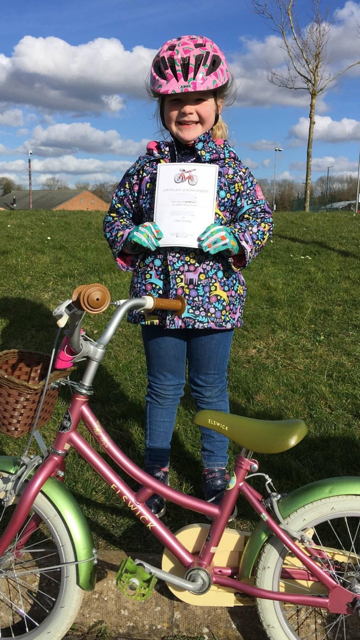 This child in Foundation Stage has been taking cycling lessons and has now completed her first stage. She can ride her bike with no assistance and will now start her skills and safety level :) Congratulations!
Virtual Honours Award 25.03.22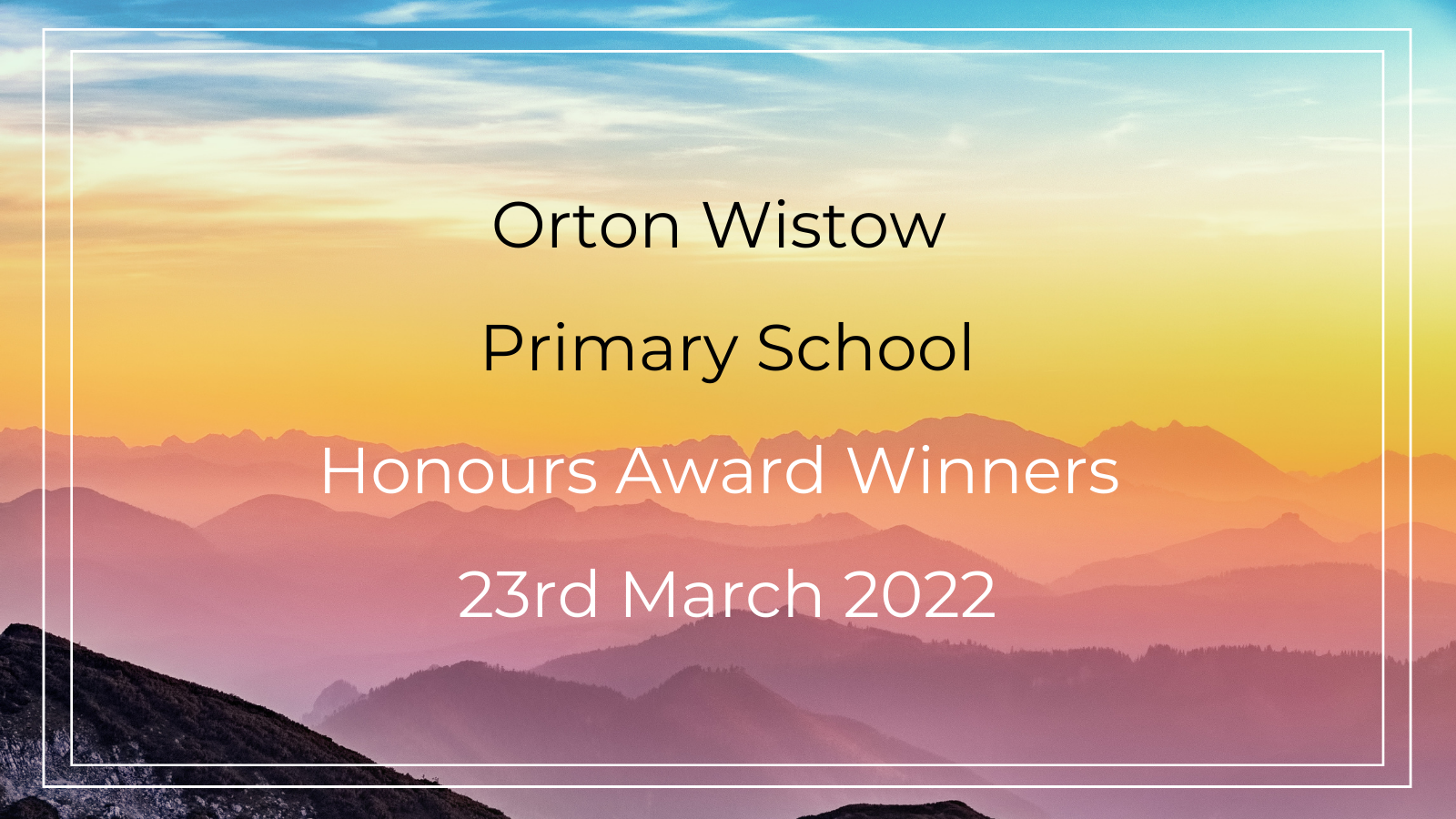 Find out which children were awarded the Spring Term Honours Award for their commitment, hard work, and enthusiasm.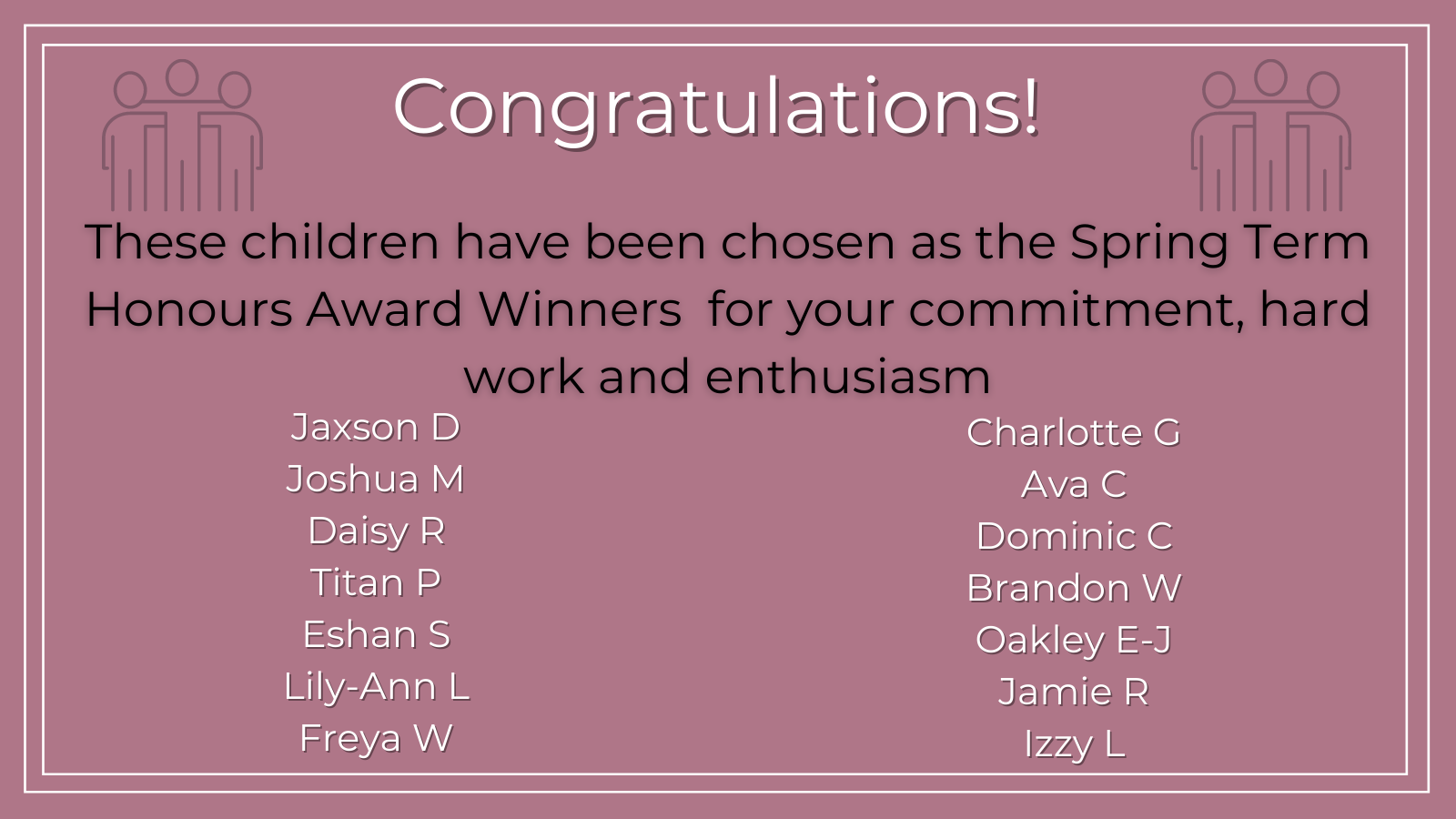 Erin's Story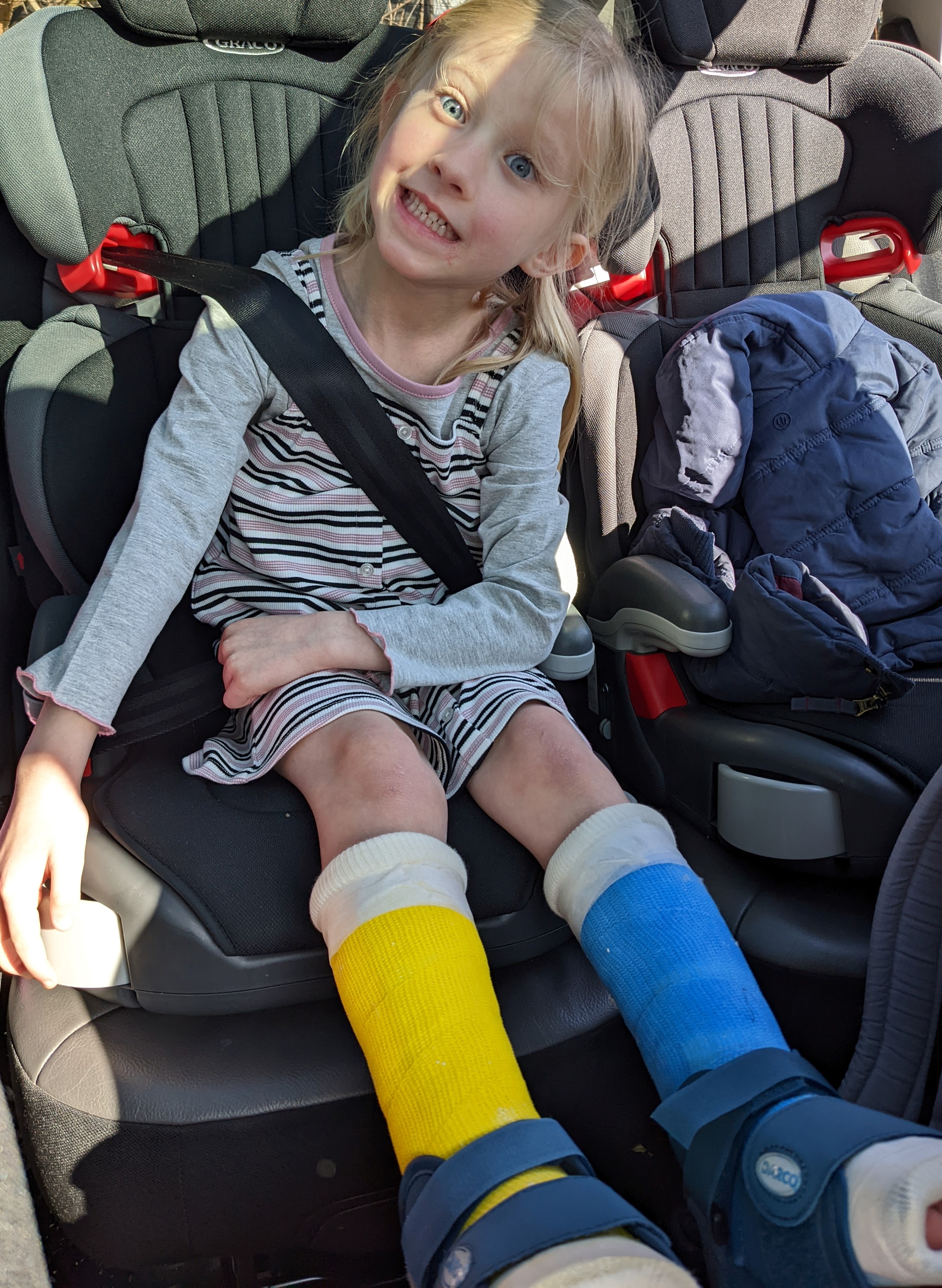 By Erin's Parents
Erin was born with a condition known as 'Fixed Bilateral Talipes' or clubfoot.
Clubfoot happens because the Achilles Tendon, the tendon at the back of your ankle, is too short and resulted in Erin's feet being turned in and backwards against themselves.
Her treatment meant that from the age of one week she had plaster casts on her legs and then until she was five years old, Erin had to wear boots and a bar at overnight.
Although Erin was very good at following all the rules, wearing her boots, doing her exercises, and using her special step, because she had a growth spurt, her tendon didn't keep up.
That is why you'll now see Erin with casts on her legs. They are there to stretch out the tendon once again and hopefully get her back to all the things she loves the most, swimming, dancing, and playing!
Please don't worry though, Erin has taken everything in her stride, and she doesn't feel any pain from the casts. Maybe you can try and guess which colours she will go for next?!
Here are some pictures of Erin's journey, starting from when she was born: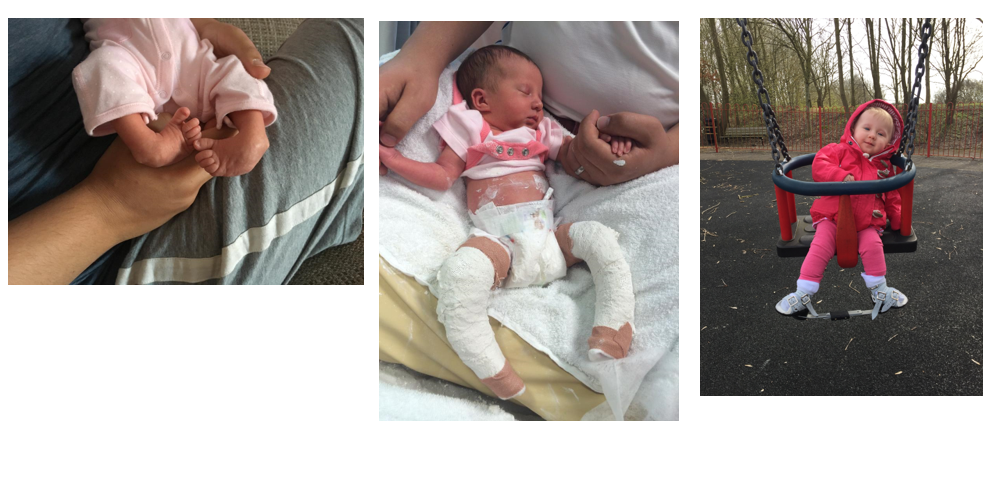 Longthorpe Tower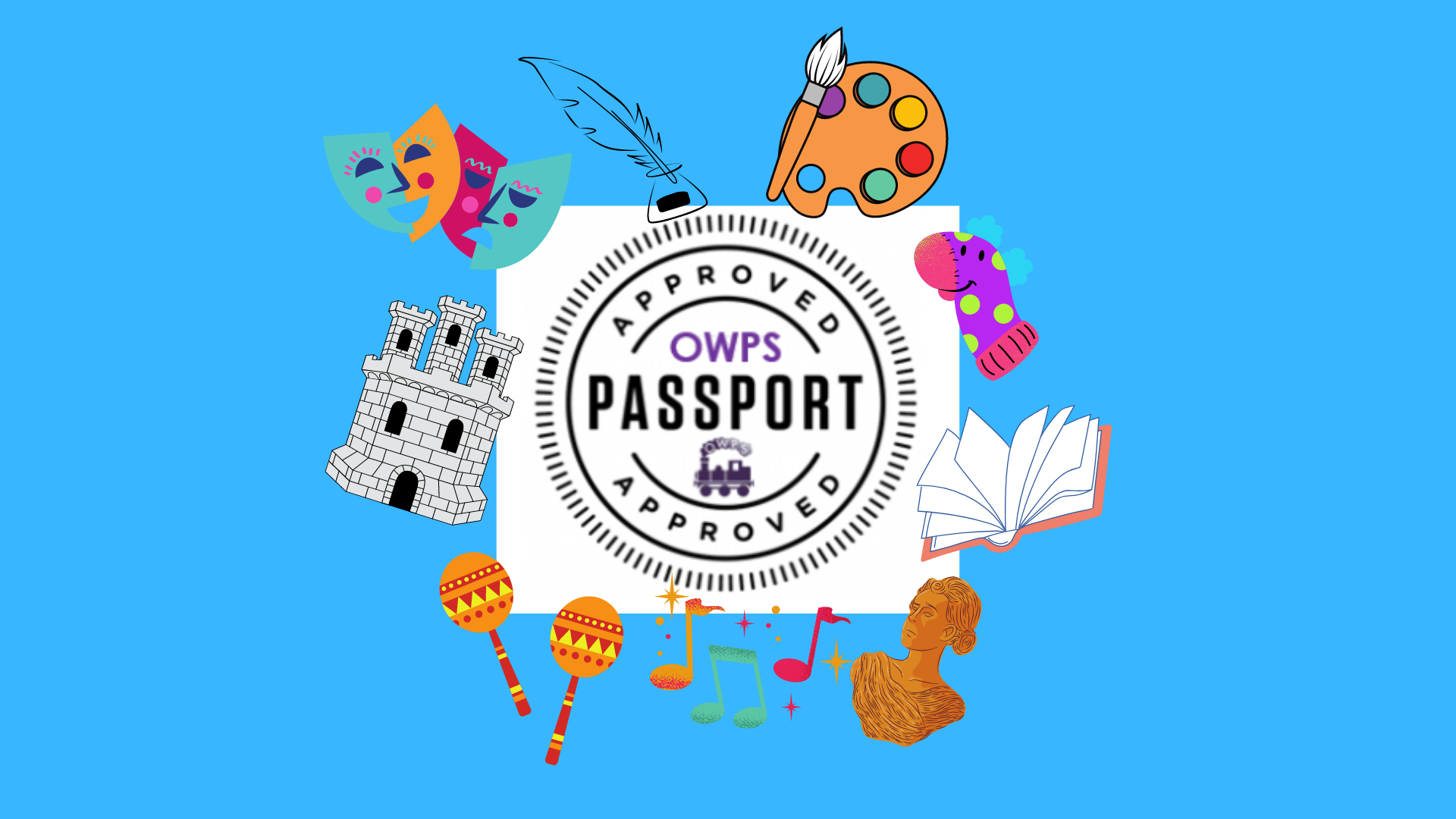 By Mrs McIntosh, Art Lead
In the local section of your 'Art & Cultural Passport', you will find 'A visit to Longthorpe Tower'. The tower re-opens for the Summer season on the 2nd of April so I thought I would tell you a little bit about this historic gem that was built in the 14th century. The Tower is just under 4 miles from Orton Wistow and is the only surviving part of a fortified manor house that once stood in its place. Did you know during medieval times the tower was decorated with amazing paintings?
The paintings give a vivid glimpse into the medieval mind. Within the magnificent murals, you can spot kings, musicians, saints, and animals in the paintings, including a mythological beast!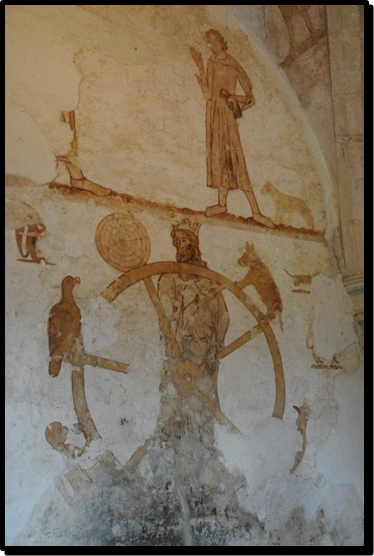 The three-story tower also includes a small hands-on exhibition that illustrates its story, the wall paintings, and life in a medieval manor house and children can even try on medieval costumes and helmets at the Tower. We can't wait to see the photos!
If you visit the tower the volunteers have been very kind and are giving out 'Art & Culture passport' stickers to children from OWPS. All you have to do is say 'I'm from Orton Wistow primary school' and you will be given a special 'Longthorpe Tower' sticker to wear or to stick onto your passport.
If you can, I hope you take advantage of the history on your doorstep!
https://neneparktrust.digitickets.co.uk/event-tickets/34899?catID=35104&
Pre-booking is required - ple
Spring Term Displays 2022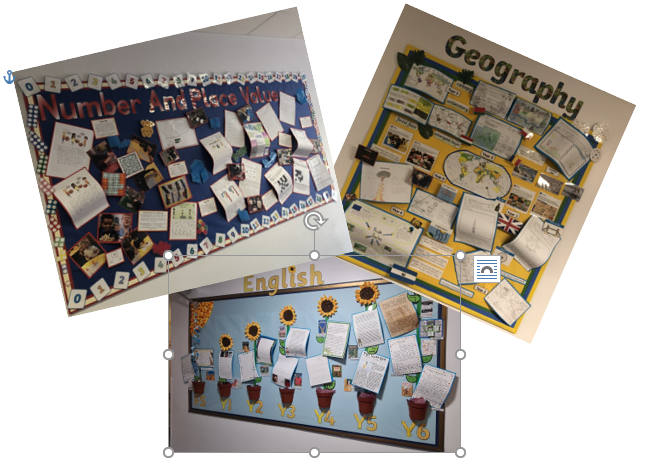 This term the teachers and teaching assistants have been hard at work at creating new displays of children's work for the school corridors.
Each board showcases a different area of the Curriculum from Music to PSHE and Art to Computer Science.
The displays are exciting and eye-catching, designed to stimulate children and adults alike as they walk through the school. It's fantastic to see the in-depth and talented work produced by the children. Thank you to everyone involved in making the displays!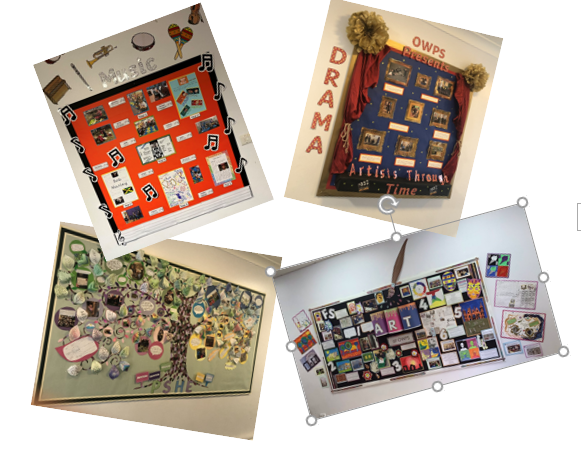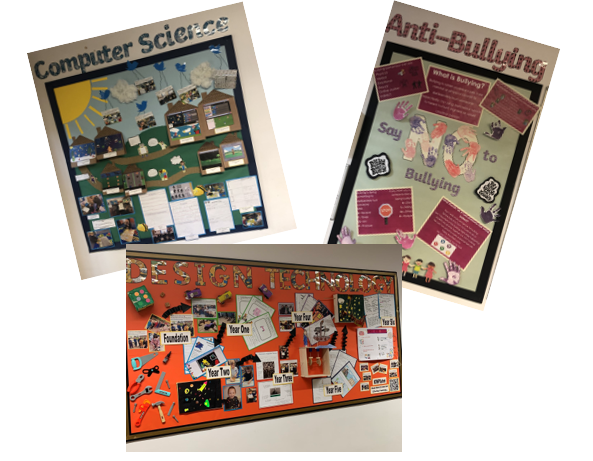 Staffing Update
By Mr Eardley, Headteacher
I always enjoy writing to parents to let them know when we have someone joining Team OWPS but don't like having to let you know that someone is leaving us.
Sadly, after almost eight years with us as a Higher Level Teaching Assistant (HLTA), Mrs O'Hara will leave us at the end of this term. As you may well know, she is passionate about Early Years and Key Stage One and has secured a job in a local Infant School supporting children with additional needs. I know that she will quickly become a much-valued member of staff at her new school, and we wish her every success. We hope to appoint her replacement next week and I will write again when I have more details.
Discover what is coming up in the OWPS Dining Car.
25 Mar 2022

Next week's Eat Them to Defeat Them Vegetables are PEAS! Other delicious meals on offer include Pork/Vegetable Sausage Toad in the Hole, Beef Lasagne, Vegetable Lasagne, Hummingbird Cake and Custard, Bakewell Tart and Custard and much more!
Mental Health and Wellbeing News
18 Mar 2022

Friday 18th March 2022 was World Sleep Day. Discover more about how a good night's sleep can help our mental health and wellbeing.
Read about what is happening locally, nationally and internationally.
25 Mar 2022

Free online workshops with artist Ellie Sandall on 6th and 8th April 2022.
24 Mar 2022

On 3rd April 2022 at 11 am and 2 pm, the Key Theatre presents a drama involving puppets, music and actors called Little Grimm Tales. For children aged 3 plus.
24 Mar 2022

An Easter EggStravaganza is taking place at Sacrewell from 2nd April – 18th April 2022
Disclaimer: Orton Wistow Primary School does not endorse any products, services or activities that appear in the Community section of this newsletter, and is not responsible for any contract entered into by either party. Given the current circumstances, we would recommend all parents check with any providers regarding the status of these services, activities and clubs
A calendar of up-coming events at OWPS.
If there is anything that you or your child would like to share with us for the newsletter, please email digital@owps.org.uk. Please clearly state in the email if you give your consent to photos being published in the newsletter and on the website.
You can also contact us at digital@owps.org.uk if you have any comments or queries about the e-newsletter or website. We look forward to hearing from you!