Issue 374: 21st January 2022
A Message from the Deputy Head Teacher
Dear Parents and Carers,
It feels too late to wish you all a happy new year but I hope you all enjoyed the break; it has been great seeing everyone back in school over the past couple of weeks. It has been a very positive start to the spring term, despite the ongoing pandemic and cases in school. The latest announcements from the government have been positive and a move closer to normality is coming up. We continue to follow the guidance in school and we all appreciate you doing the same. The last couple of weeks have had a few challenges, especially in Foundation Stage, but I am once again overwhelmed by the 'can do' attitude of our staff and the flexibility and resilience they have all shown.
We have had a few exciting things happening in school this week. On Monday, all eight Key Stage Two classes voted for their school council member. I was blown away by how many of our pupils were keen to represent their class, and they all did a great job of preparing and sharing a speech on why they should be chosen. I collected the ballot boxes, counted the votes, and in today's assembly, announced the winners. They were as follows;
Seals – Flora Witt
Nightingales – Jasmine Revell
Giraffes – Ella Hall
Cobras – Florence Morris
Pandas – Lily Read
Flamingos – Dexter Howlett
Sharks – George Bramley
Toucans – Makayla Hadfield
The four Year Five and Six members will also be responsible for a Key Stage One class and making sure their thoughts, feelings and ideas are shared at the school council meetings. The adults in Foundation Stage will organise school council meetings for the Magpies and Penguins. We will meet each half-term to discuss a variety of things and our hope is for this group to represent the pupils and help to make positive changes in our school.
On Thursday, we had our School Partnership Program peer review. This involved three teachers from other schools in Peterborough looking at some chosen areas of our practice at OWPS. They focused on maths and pupil voice. They spoke to members of staff and pupils and visited lots of lessons across the school. The feedback they shared was really useful and sometimes, an outside perspective can highlight things we may not have noticed ourselves. Overall, the feedback was hugely positive, and in a few weeks' time, we will have a staff meeting, as part of this process, to look at how we could improve these areas even further in our school.
Another great achievement I wanted to mention was the incredible amount of money raised during our sponsored event this year. £3,836 was collected in total and this represents the huge effort all the children put into the Great Britain challenge we completed last term. Half of this money will go towards the children's chosen charities and the rest towards something for the children to have access to in school.
Have a lovely weekend everyone,
Colin Marks
Deputy Head Teacher
Photo by Lukasz Szmigiel on Unsplash
Each week, we publish the latest achievements of the children at Orton Wistow Primary School.
Attendance
Class Dojos
Dojo Masters
Golden Mile

House Points
Reading Champions
Shining Stars
Times Table Rock Stars
20 Jan 2022

Read about the children's achievements this week...
This week, we are proud to publish a piece of work by children in the Iguanas, Seals and Pandas.
20 Jan 2022

Aria from the Iguanas had to write in role as the witch from Hansel and Gretel, ordering some new supplies from Hobgoblin Suppliers. It was inspired as part of our literacy work on 'The Jolly Postman' book.
20 Jan 2022

This week, Year 3 have been exploring the graphic novel 'The Golden Scarab' in more detail. We have identified the important aspects needed to write a good graphic novel and began to create our own Chapter 5. Here is Kacie from the Seal's super example including panels, captions...
20 Jan 2022

To prepare them for our new class texts, The Adventures of Odysseus and Percy Jackson and the Lightning Thief, Year 5 spent some time researching a Greek god of their choice. Bianca from the Pandas has created a beautiful double-page spread showcasing her knowledge about Zeus.
The RSPB Big Garden Bird Watch 2022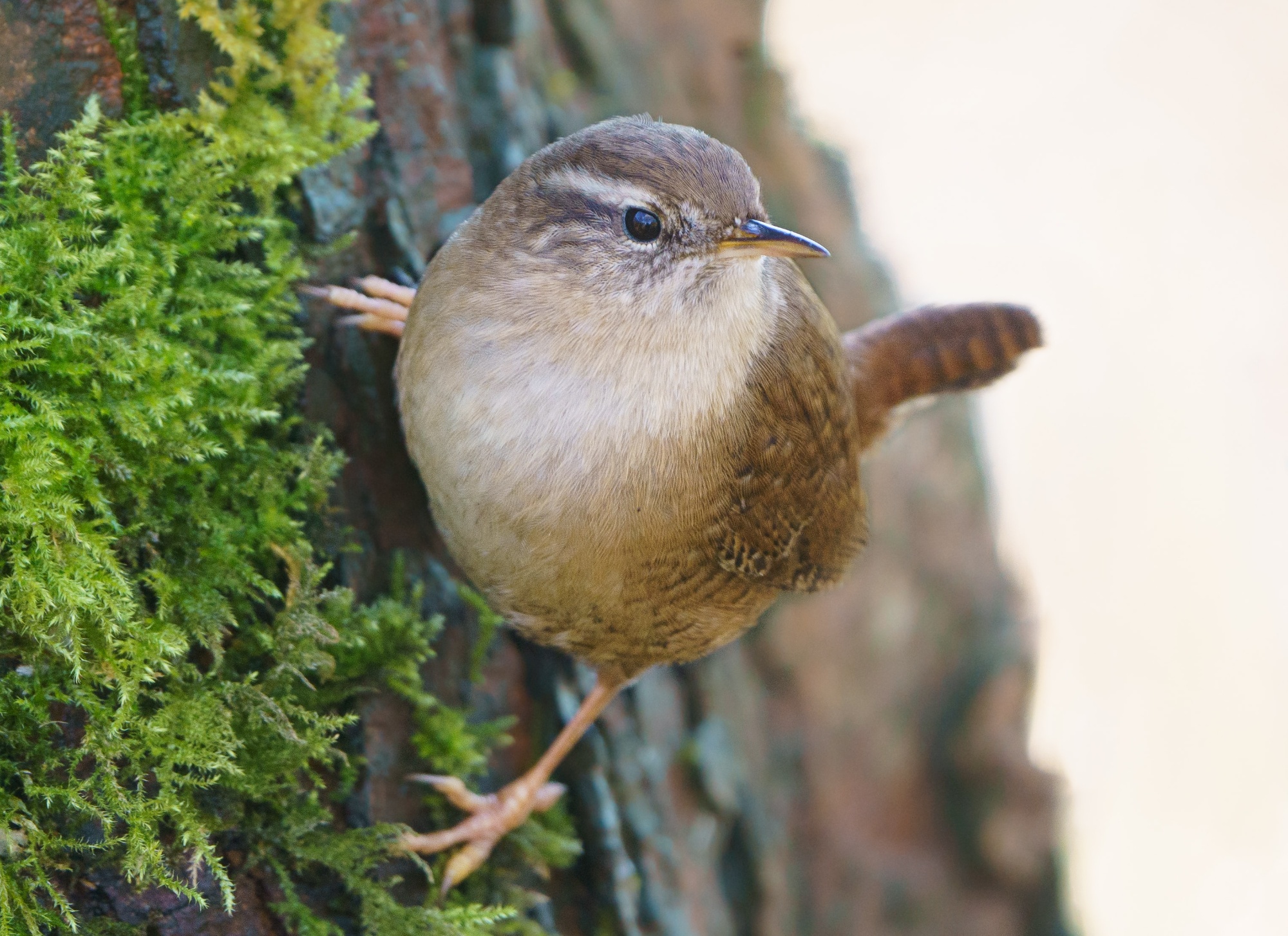 By Mrs Porter, Eco Lead
From the 28th January to 30th January 2022, it will be the RSPB Big Garden Birdwatch. Everyone can take part for free, whether you're a novice birdwatcher or a seasoned pro.
Why not help the RSPB by telling them what you can spot in your garden? As the RSPB explains on their website, taking part in the Big Garden Birdwatch helps them to protect our wildlife:
"In 2021, more than one million people took part in Big Garden Birdwatch, all coming together to look out for birds. Why not join in and be one in a million for 2022?

Shockingly, we've lost 38 million birds from UK skies in the last 50 years, so it really is vital we do all we can to look after our birdlife.

As a conservation charity, we depend on your support to save nature and to look after places where wildlife can thrive. By taking part in Big Garden Birdwatch, you can also make a difference. Wherever you are, whatever you see, it counts!"
Make a Bird Bath
Mrs Porter has created a video about how to make a birdbath. The RSPB explains the benefits of having a birdbath in your garden:
"Water to bathe in is just as important for birds, especially in winter. It is essential that they keep their feathers in good condition. Bathing is an important part of feather maintenance. Dampening the feathers loosens the dirt and makes their feathers easier to preen.
When preening, birds carefully rearrange the feathers and spread oil from the preen gland so they remain waterproof and trap an insulating layer of air underneath to keep them warm."
To view the video and learn how to make a birdbath, please click here.
Local Governing Body Parent Elections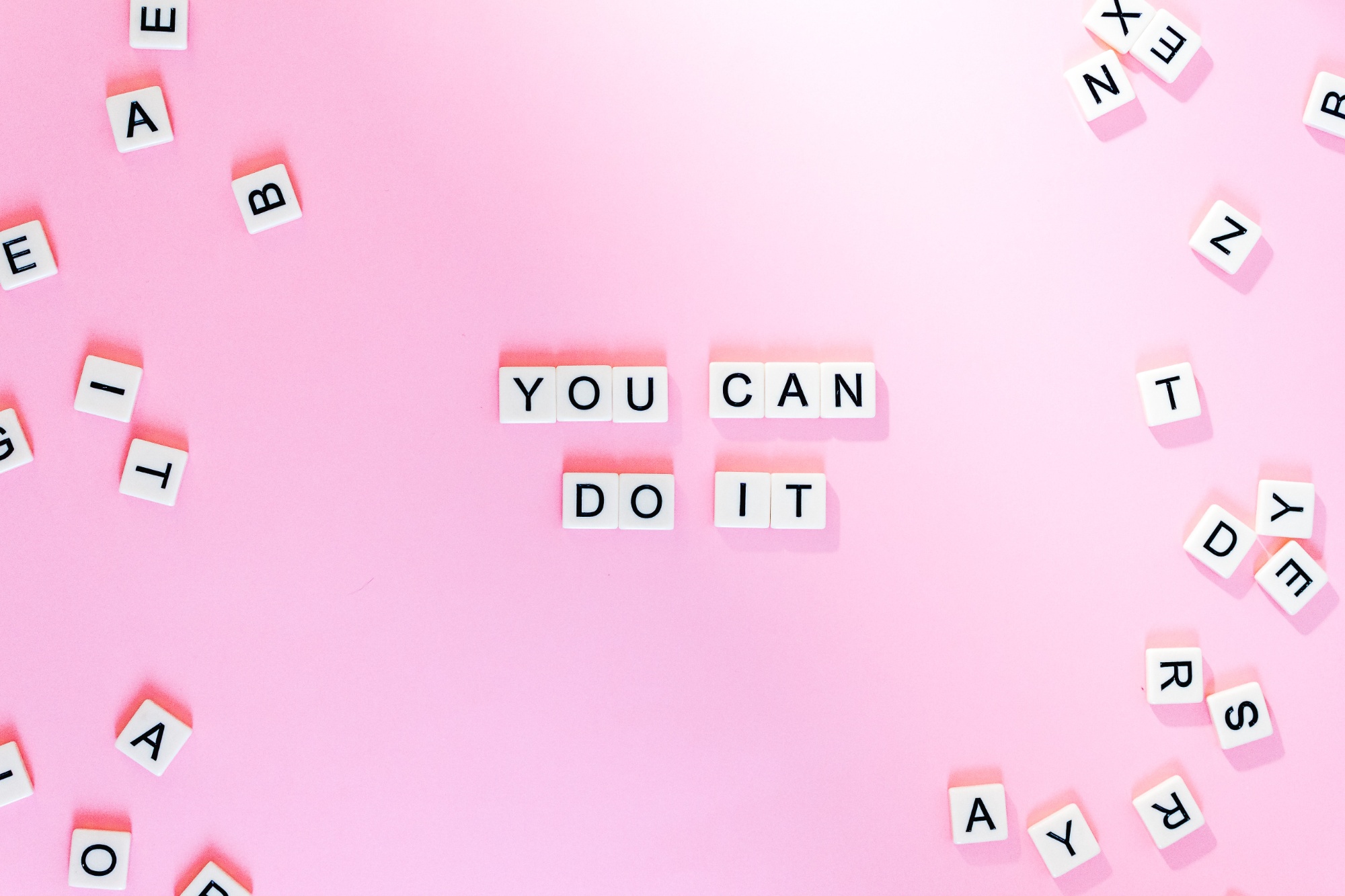 By Mr Eardley, Head Teacher
Our school is part of the OWN Trust, a group of three local primary academies working together and as part of our structure, each school has a Local Governing Body (LGB) made up of parents, staff and people appointed by OWN trustees.
We have vacancies for two parent members and would like to hear from anyone interested in getting involved.
If we have more than two people interested there would be a full election and ballot papers would be sent out to all parents/carers so they can vote. If we have two or fewer people interested there is no need to hold an election.
About the role - FAQs
What does a Local Governing Body do?
The LGB's main role is to support the school and our children by:
Making sure all the children in our care are safe, well and happy, by acting as their 'champion'.
Making sure we are doing all we can so that every child in the school has access to a good education and is supported so they can reach their full potential.
Being a voice for staff and parents.
Representing the school in the community and representing the community in the school.
Making recommendations to the Trust about what is best for Nene Valley Primary School and our children.
What does a Local Governor do?
The LGB has evening meetings three times a year to meet with the Headteacher, keep an eye on spending, check the children are making progress, approve school policies and discuss what is happening in school.
Between meetings Local Governors are encouraged to visit the school as often as they can, to join learning walks and lesson visits, assemblies, events and trips, so they know what is happening in school.
Sometimes you might meet with Local Governors from other schools in the Trust to share what we know about key areas such as safeguarding, SEND, PE/sports or certain curriculum areas.
We ask all new Local Governors to attend a training session about being a local governor; this is a one-day session run by the local authority, Peterborough City Council. We also have access to other free training courses (face-to-face and online) that Local Governors can access to gain new knowledge and skills – knowledge and skills that could also be useful in your own job or in improving your cv.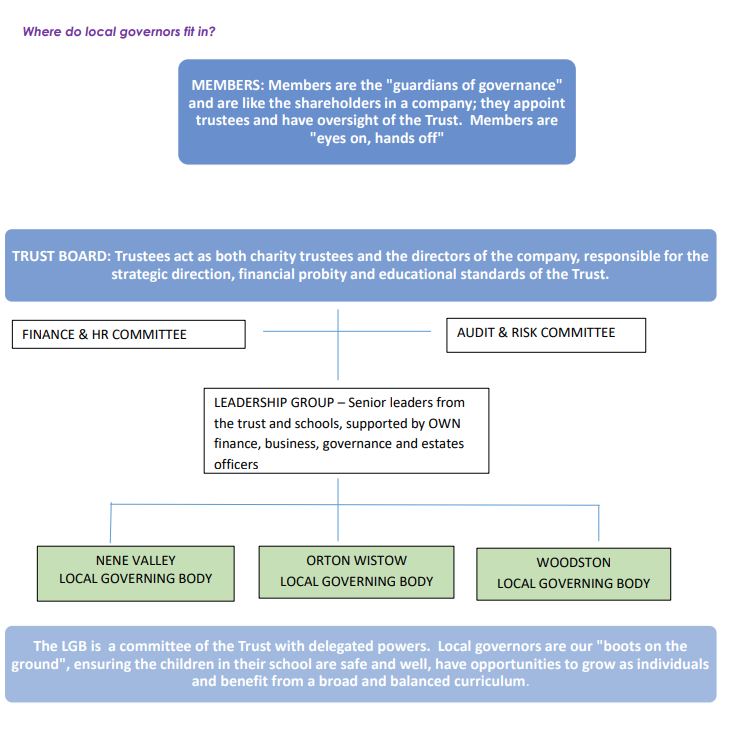 How do I stand for election as a Local Governor?
Just fill in the information form attached and return it to the school by the date on the form. If you want more information about the role, please ask to speak to Mr Eardley.
What happens when I become a Local Governor?
When you join the LGB you need to have a DBS (Disclosure and Barring Service) check done. The school arranges this. This has to be done within 21 days of being appointed/elected and it takes about ten minutes. You need to complete the online application and provide proof of identity and address. When you get your DBS certificate in the post a couple of weeks later, you need to show it to the school. If you fail the DBS check, the law does not allow you to be a Local Governor and your election/appointment is void.
We will set up a visit to the school and will arrange for another Local Governor to be your mentor for the first year to help you get settled in the role.
The next evening meeting is Monday 14 March 2022 at 6.30 pm. They normally last a couple of hours.
I hope you will consider joining us. It's a great opportunity for you to be involved with shaping our children's future and I think you would enjoy it enormously.
To download an application form, please click here.
Photo by Sincerely Media
Celebrating Success 21.01.22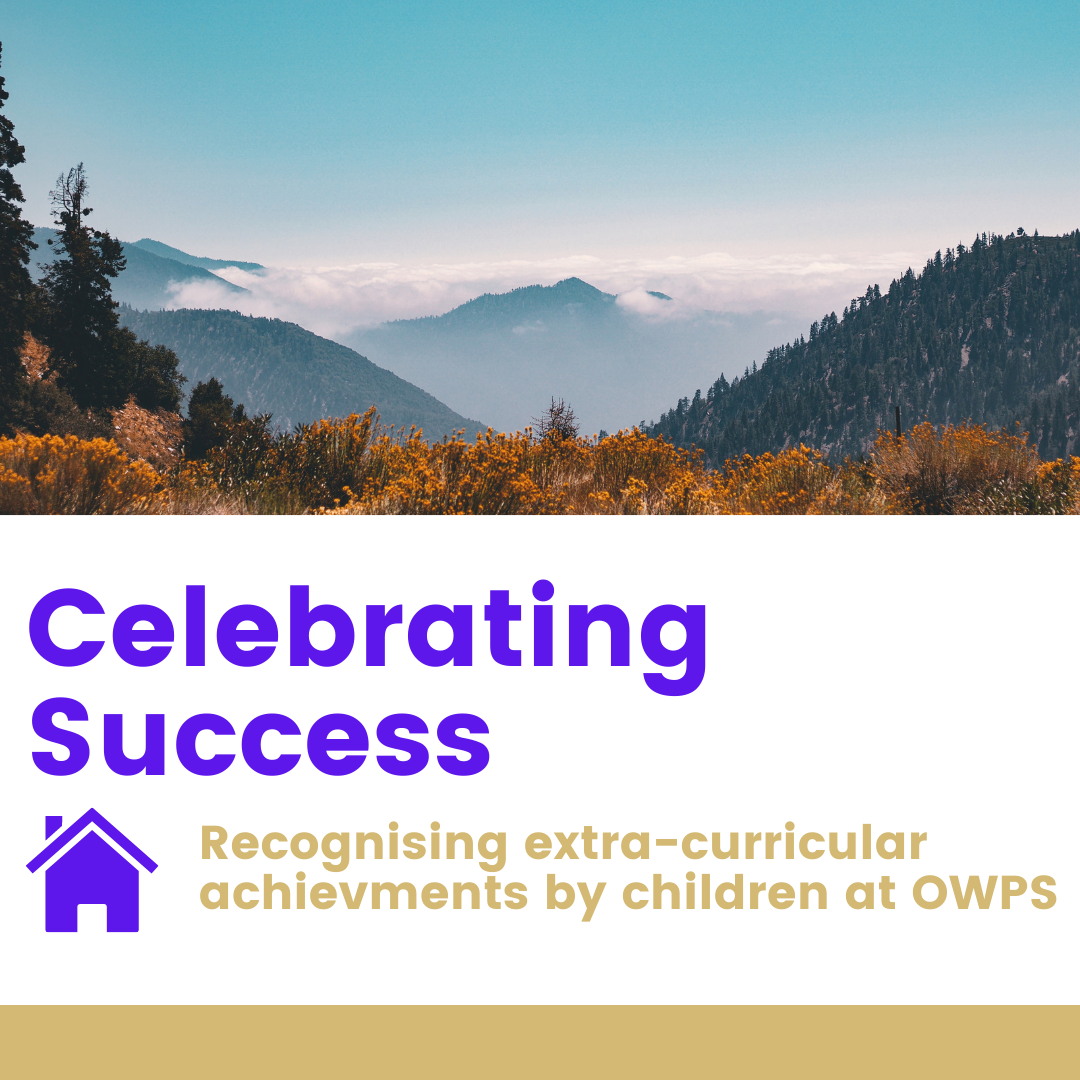 Here at Orton Wistow Primary School, we recognise that success comes in all different shapes and sizes! We celebrate the children's achievements in school in the Achievements section of the newsletter and website.
Many of the children, however, are also achieving things outside of school. We would like to recognise these successes too.
It might be that your child has passed a music or dance exam, gained a karate belt, starred in a show, volunteered, taken part in a sporting event or done something that they didn't think was possible!
If you would like to share your child's achievements with us so that we can celebrate their success, please complete the Celebrating Success form which can also be found below. Contributions will be considered for inclusion in upcoming editions of the newsletter.
We look forward to hearing about your children's extracurricular achievements!
Celebrating Success this week!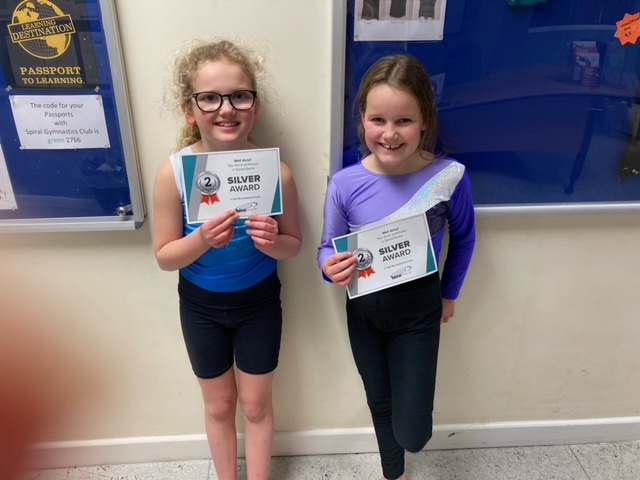 Congratulations to these children in Year 4. They both received their silver awards for gymnastics at Spirals Gymnastics. A fantastic achievement - well done!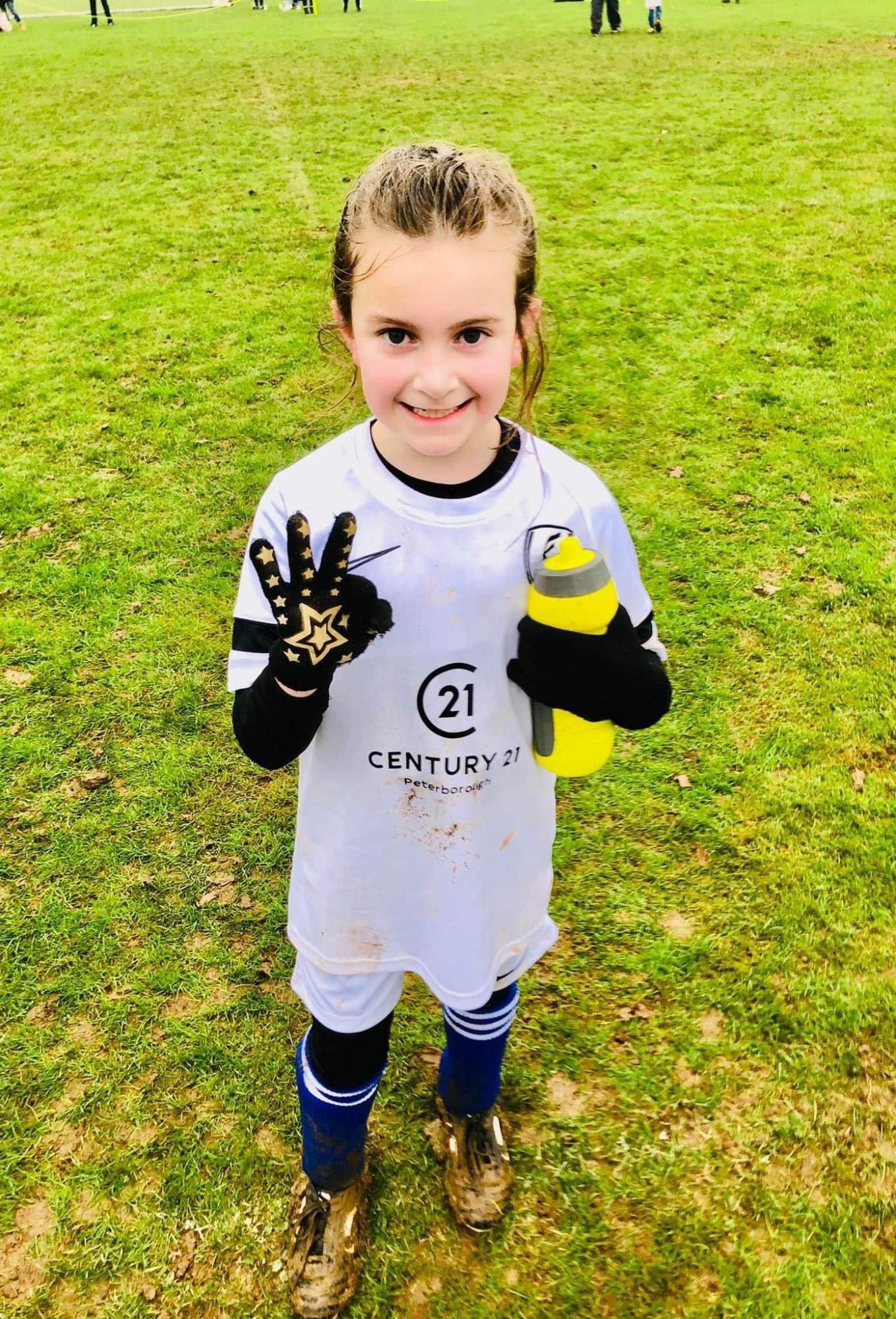 Congratulations to this child in Year 3. After joining a newly formed football team a few weeks ago, the team played their first match together and won 8-2. She scored a hat trick and was named 'Player of the Match'. What an achievement! Well done!
Parents Evening 8th & 10th February 2022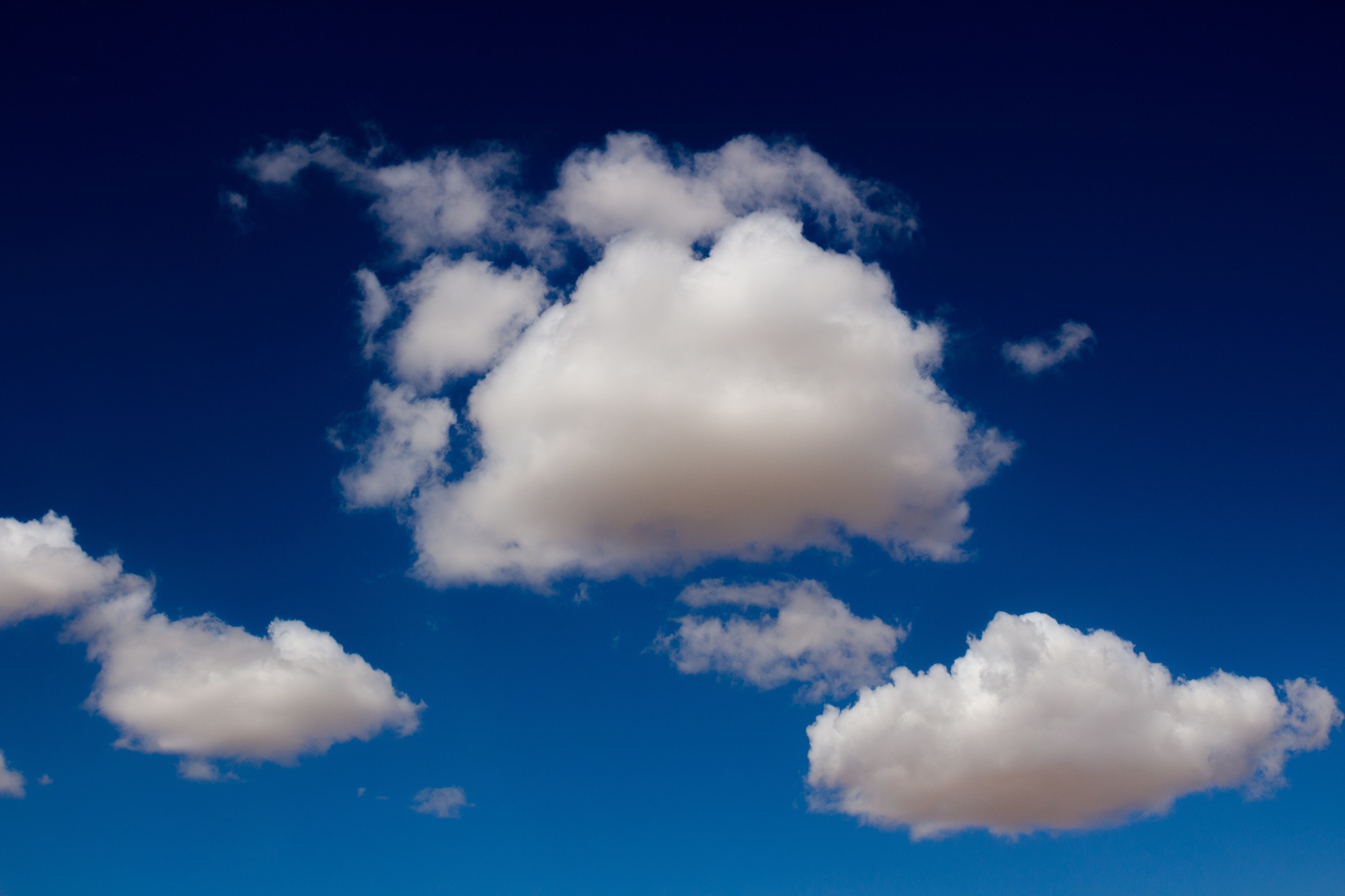 By Mr Marks, Deputy Head Teacher
A letter was sent to parents this week to invite you to attend our Parents' Evenings on the 8th and 10th February. This will be a chance for you to discuss your child's school work and progress so far this year.
Due to the pandemic we have decided to stick with online video appointments again for this term. We are going to use the same online system (SchoolCloud) we used in the Autumn term.
Each meeting will be ten minutes long and attached to this letter is some additional guidance of how the appointments will work. There is also a short video clip showing how it works for parents and teachers here (scroll down to the bottom of the web page):
https://www.parentseveningsystem.co.uk/features-video-meetings.asp
Once you have joined your child's meeting there will be a timer. The meeting will finish automatically after the ten minutes. Staff will start 'wrapping up' the appointment after eight minutes so that no one is cut off mid-sentence.
When the appointment is booked there is an option to invite someone else to join the meeting (you will need an email address for them). You can do this either at the time of the original booking or at a later point before the meeting. There is information about this option included in the link below.
https://support.parentseveningsystem.co.uk/article/801-video-parents-how-to-attend-appointments-over-video-call
Appointments can be made from Monday 24th January at 4pm and will close on Sunday 6th February at 4pm. Should you wish to make any changes after this date please contact the school office.
Please visit https://ortonwistow.parentseveningsystem.co.uk and complete the logging in form with the required information to book your appointments.
If you do not have access to the internet or experience any technical difficulties, please contact the school office. To view a guide to the School Cloud, please click here.
Photo by Dallas Reedy on Unsplash
Flu Vaccinations Catch-up Sessions
If your child/young person still requires a Flu Vaccination and is not yet protected against this year's Flu, then please contact your regional team below, via email, to arrange an appointment for them.
Cambridgeshire: EastAnglia@v-uk.co.uk
Peterborough : EastAnglia@v-uk.co.uk
The flu vaccination is recommended to help protect your child against flu. Flu can be an unpleasant illness and can cause serious complications. Vaccinating your child will also help protect more vulnerable family and friends by preventing the spread of flu. With COVID-19 still in circulation it is important to reduce the number of those becoming ill with flu this winter to help protect them, the NHS and social care. Research also shows that if you get both flu and COVID-19 at the same time you may be more seriously ill.
The vaccination is free and is a quick, simple and painless spray up the nose. Even if your child had the vaccine last year, the type of flu can vary each winter so it is recommended to have it again this year or they won't be protected.
Discover what is coming up in the OWPS Dining Car.
20 Jan 2022

Next week's delicious menu includes Egg and Cheese Quiche, Iced Sponge and Custard, Sausage, Bacon and Yorkshire Pudding, Fudge Tart and Chocolate Sauce, and much more...
FOWS Update 21.01.22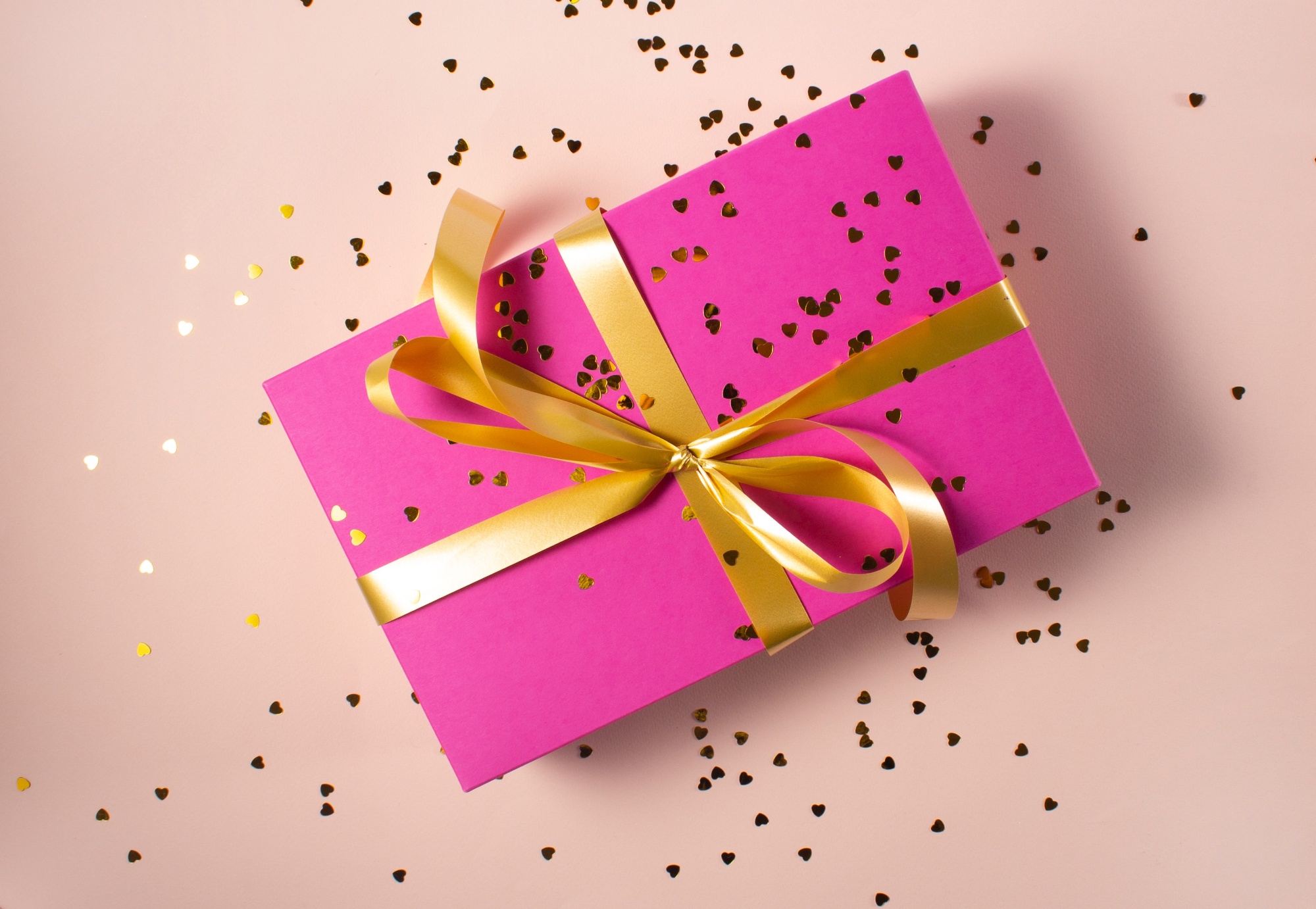 By Rachel Francis, Parent Member of FOWS
Happy New Year to you all from the FOWS team!
It's been another strange year from a FOWS perspective, we really hoped to be able to run the Christmas fayre, but as you know, it simply wasn't possible. However, we were thrilled to be able to do the Christmas sale, and the Sweets and Chocolate Raffle seemed to be a huge hit with the children, we can't think why that grabbed their interest so much!
We're starting to look forward now and think about events we will be able to run. The summer fete should be able to go ahead, so we are already looking for raffle prizes for the Grand Raffle! If you have anything you would like to donate that could be used as a raffle prize, please let us know on fows@owps.org.uk
Many companies are willing to help local schools by donating prizes - previously we've had all sorts of donations: iPads, scooters, chocolates through to cash donations. Again, please let us know if your company is able to support us by providing a raffle prize.
Next Friday, 28th January, we will be holding our annual Gift Amnesty. This is a chance to re-gift anything you have, perhaps from Christmas, that you don't think you will use! There will be volunteers on the playground as you arrive at school, to collect any unwanted items. We are so grateful for any donations we receive, so a huge thank you in advance.
Remember to follow us on Twitter and Facebook, any updates we have will be posted there. Thank you!
Photo by Ekaterina Shevchenko on Unsplash
Old School Uniform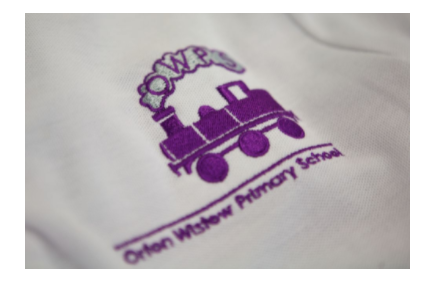 By Joanne Watson, Parent Member of the Friends of Orton Wistow (FOWS)
As you know Orton Wistow Primary School is an environmentally conscious school, and we have our own Eco Code:
Ignore The Car, Use Green Power
Care For Our School Grounds and Community
In support of the Eco Code, FOWS arrange regular textile recycling through the bag2school initiative (new dates to be confirmed) however the scheme doesn't accept uniform with the school logo on them. As a result, we have a supply of used OWPS cardigans, jumpers and blue polo shirts looking for a new home.
Clothing waste is detrimental to our environment, with 350,000 tonnes, that's around £140 million worth of used but still wearable clothing going to landfills in the UK every year. This equates to more than 30% of our unwanted clothing currently going to landfill.
Platforms like Ebay, Shpock and Vinted have done a lot in recent years to raise the profile of preloved items, many of us know first had recycling via these sites is good for the environment and our bank balance. Therefore, to continue our progress to become a more environmentally sustainable school, FOWS have registered with the online platform Old School Uniform where we have listed all of the items we have available for free.
Simply visit the website https://oldschooluniform.co.uk/Shop/Index/5417. There you can then register, look through the listings and contact a member of the FOWS Team to arrange collection.
All items are free so not only will you be helping the environment, but you will also be saving yourself a bit of cash, perfect if you need an extra item or two to get your child through the rest of the school year.
Read about what is happening locally, nationally and internationally.
20 Jan 2022

The Urban Art Exhibition will be running at the Peterborough Museum and Art Gallery until 29 May 2022.
20 Jan 2022

Men United in Song and Peterborough Youth Choir are inviting children and adults to get involved.
20 Jan 2022

Peterborough Cathedral will be displaying the work of over 170 artists who have responded to the call to exhibit what they made during lockdown. The exhibition runs from 21st January to 18th February 2022.
20 Jan 2022

From Wednesday 26th January 2022 to Thursday 27th January 2022, New Theatre is showing performances of Peppa Pig's Best Day Ever.
Disclaimer: Orton Wistow Primary School does not endorse any products, services or activities that appear in the Community section of this newsletter, and is not responsible for any contract entered into by either party. Given the current circumstances, we would recommend all parents check with any providers regarding the status of these services, activities and clubs
A calendar of up-coming events at OWPS.
If there is anything that you or your child would like to share with us for the newsletter, please email digital@owps.org.uk. Please clearly state in the email if you give your consent to photos being published in the newsletter and on the website.
You can also contact us at digital@owps.org.uk if you have any comments or queries about the e-newsletter or website. We look forward to hearing from you!