Celebrating Success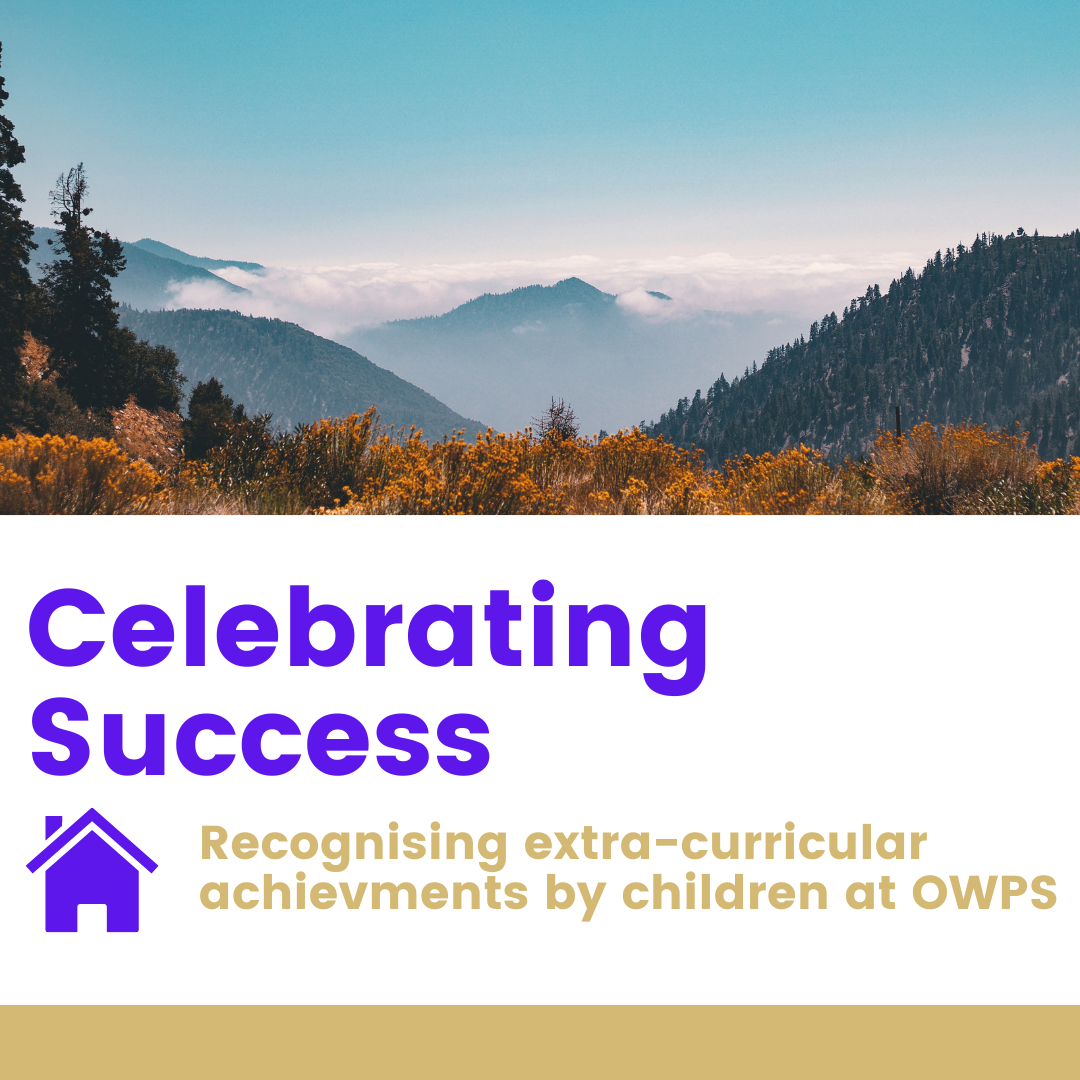 Here at Orton Wistow Primary School, we recognise that success comes in all different shapes and sizes! We celebrate the children's achievements in school in the Achievements section of the newsletter and website.
Many of the children, however, are also achieving things outside of school. We would like to recognise these successes too.
It might be that your child has passed a music or dance exam, gained a karate belt, starred in a show, volunteered, taken part in a sporting event or done something that they didn't think was possible!
If you would like to share your child's achievements with us so that we can celebrate their success, please complete the Celebrating Success form which can also be found below. Contributions will be considered for inclusion in upcoming editions of the newsletter.
We look forward to hearing about your children's extra-curricular achievements!
Celebrating Success this week!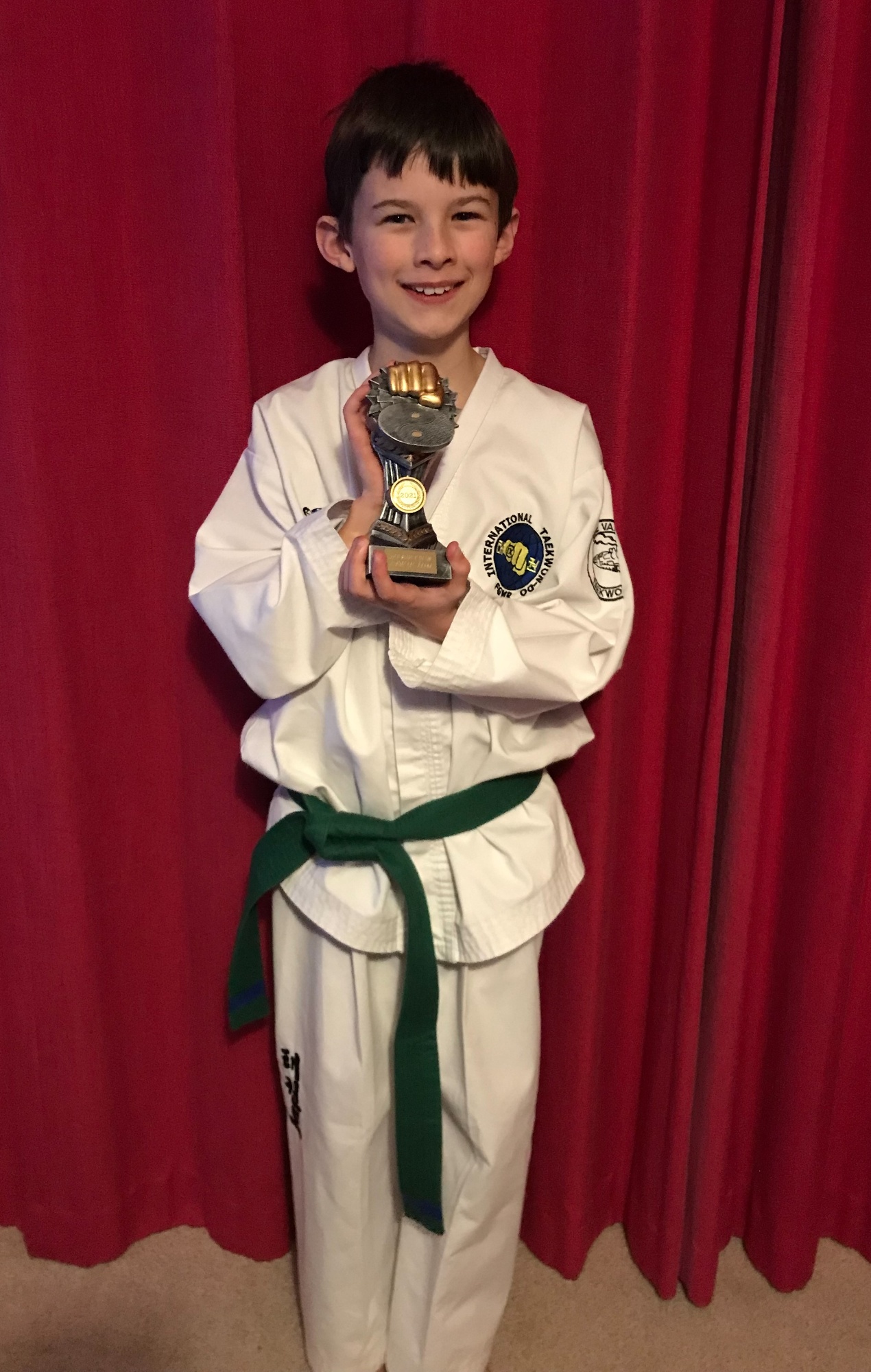 Congratulations to this child in Year 4. He has achieved junior student of the year for taekwondo for his commitment and hard work during the past year. Well done!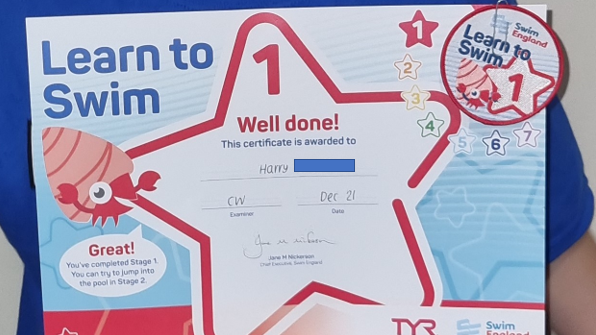 Congratulations to Harry C who has achieved a certificate for completing Stage 1 of learning to swim. Well done!
Congratulations to this child in Year Two for achieving his white and orange belt at Inspired Martial Arts on Sunday. He has worked very hard to achieve this belt. Well done!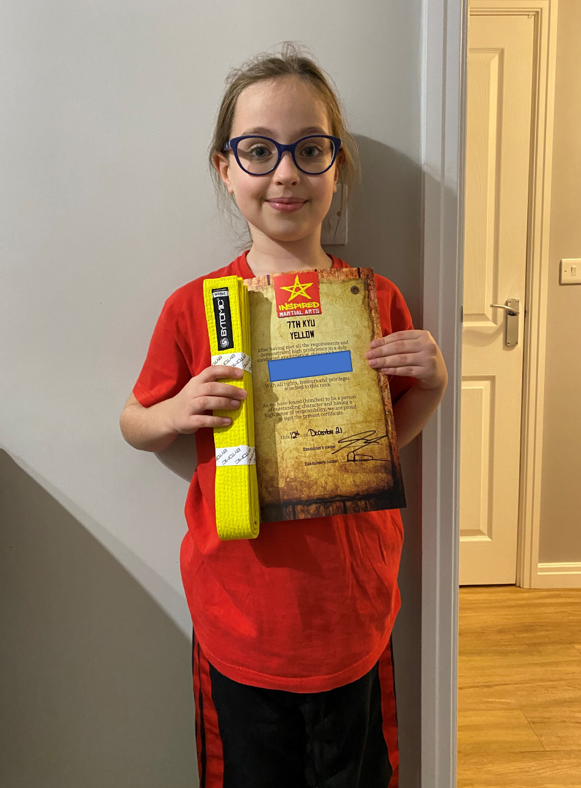 Congratulations to this child in Year 4 who had an amazing weekend showing real perseverance and determination. On Saturday she was part of 3 concerts, two of which were at Peterborough Cathedral. On Sunday she achieved her karate yellow belt. Fantastic news!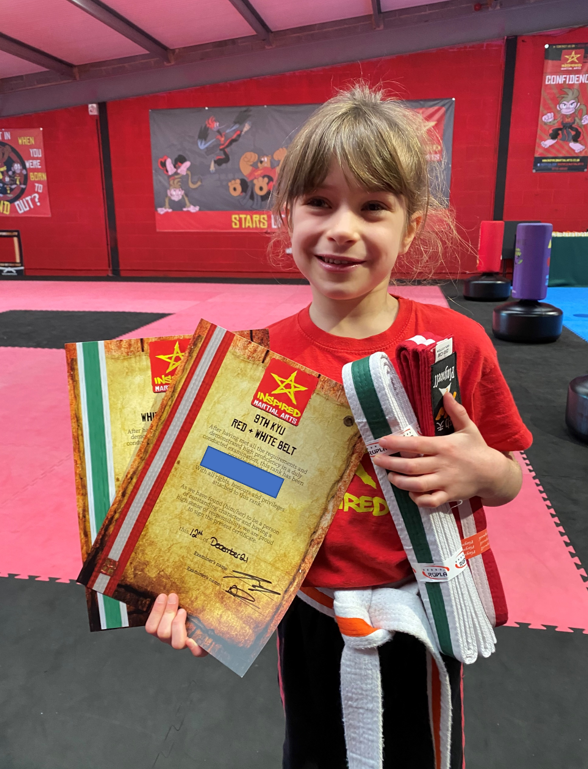 Congratulations to this child in Year 2. She had another amazing grading at karate this weekend with her second A* grading, which means that she has been awarded 4 belts in 2 gradings. She loves karate and pushes herself to the limit in this sport showing amazing perseverance. Well done!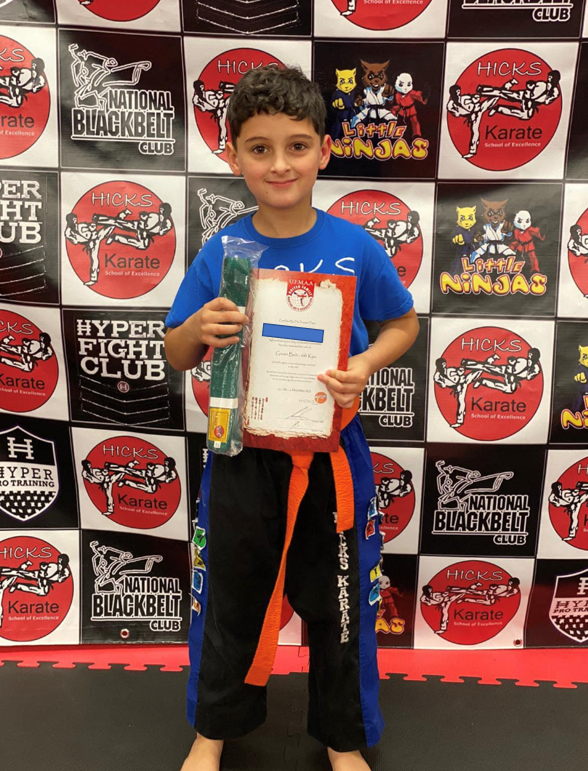 Congratulations to this child in Year 3 who achieved his green belt in karate moving him into the black belt classes. Well done!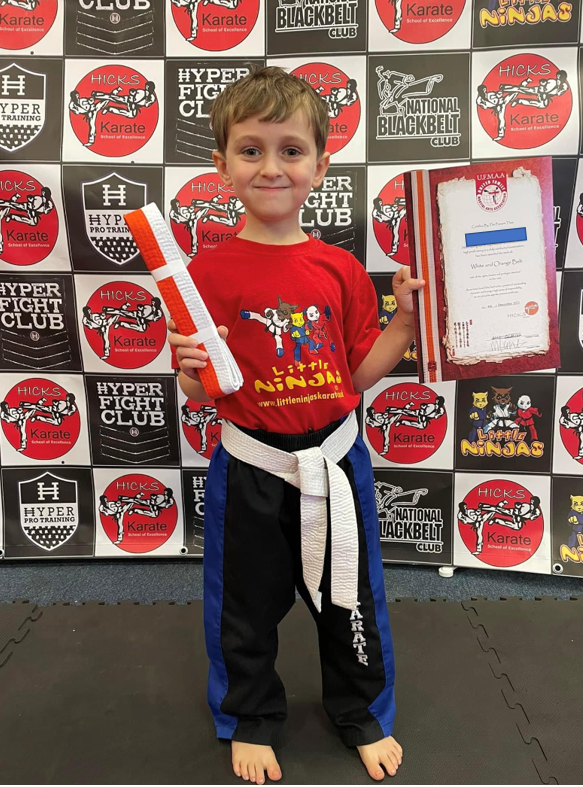 And finally, congratulations also go to this child in Foundation Stage who passed his first belt in Little Ninjas karate earning him an orange and white belt. Well done!