Issue 376: 4th February 2022
A Message from the Deputy Head Teacher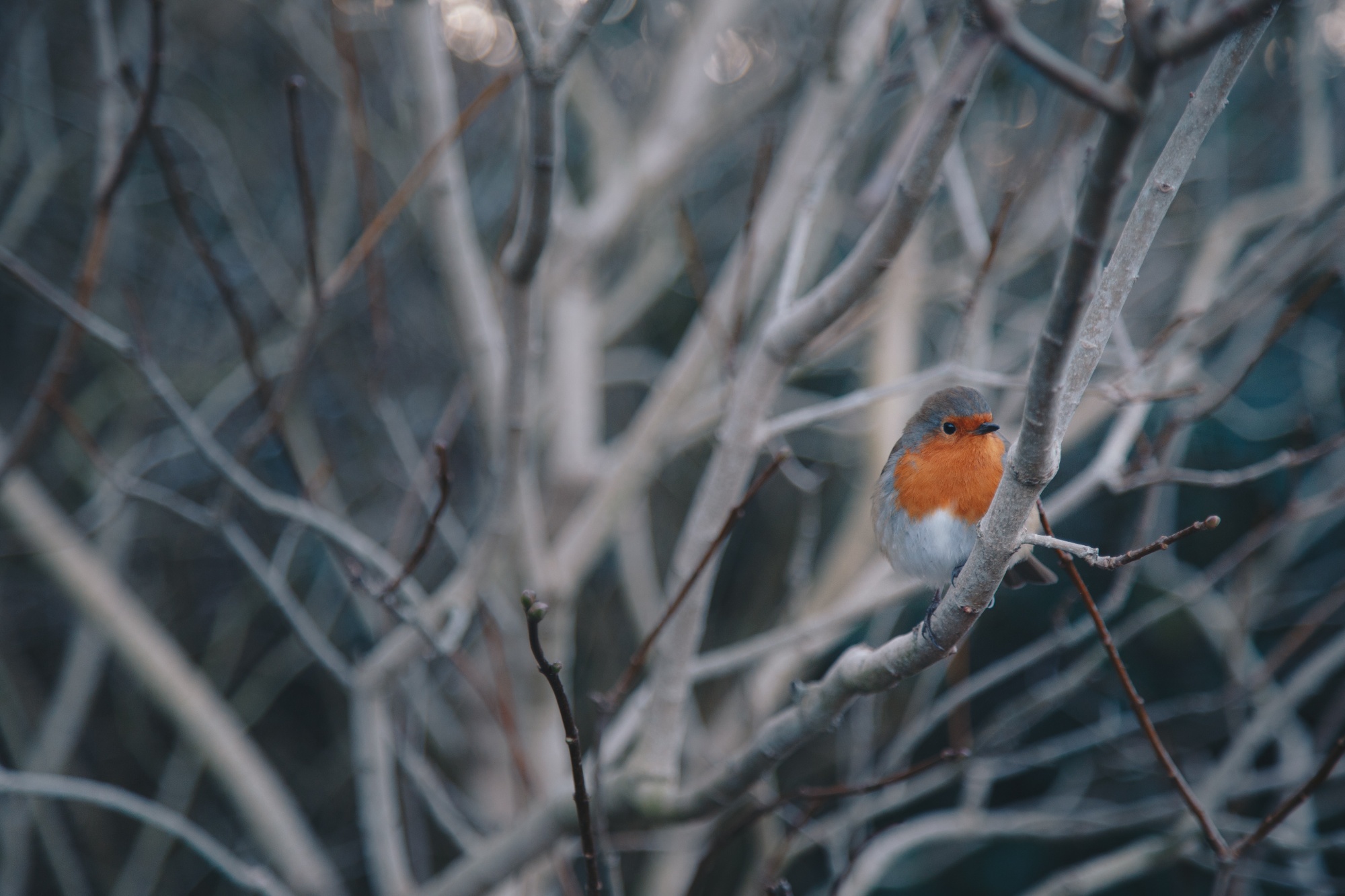 Dear Parents and Carers,
I hope you have all had another positive week. After the storm, it has felt a lot warmer, and the fact that it isn't pitch black when I leave work is a sign that the daylight hours are extending. I love the winter up to Christmas, but I'm always ready for the warmer and longer daytimes by the end of January.
Parent Evenings
The teachers are looking forward to seeing you all next week for the Spring term parent evening appointments. When I checked today, we had 93% of pupils with an appointment booked, and we are hoping to get the rest booked by the end of the week. Please check your emails for a reminder to book if you haven't done so already. We always think carefully about what information to share with you at these meetings and like October, we have produced a report from our assessment system with some key information for Years 1 - 6. These reports will be uploaded to the parent portal. Mrs. Schneider in the office has shared some information with you about how to access these before the meetings.
National Storytelling Week 2022
This week is National Storytelling Week 2022 and my assembly today was linked to this event. I shared with the children some of the teacher's favourite children's stories from when they were young and read a chapter from one of my favourites, The Magic Faraway Tree by Enid Blyton. Maybe you could share your favourite with your children this weekend and enjoy a story or two together. Which staff members do you think chose these stories; Matilda, A Series of Unfortunate Events, Five Minutes Peace, and The Highway Rat? Have a guess and then ask your children if they can remember. All great choices for a bedtime story together.
Have a great weekend everyone,
Mr Marks
Deputy Head Teacher
Photo by Ambitious Creative
Each week, we publish the latest achievements of the children at Orton Wistow Primary School.
Attendance
Class Dojos
Dojo Masters
Golden Mile

House Points
Reading Champions
Shining Stars
Times Table Rock Stars
03 Feb 2022

Discover what amazing achievements the children at OWPS have achieved this week.
This week, we are proud to publish a piece of work by children in the Magpies, Cobras and Toucans.
03 Feb 2022

This week during Word Wednesday we read the poem 'The Crocodile' by Roald Dahl. Instead of eating us (the children), we thought of other delicious meals he could eat. This is Eloise's from the Magpies!
03 Feb 2022

In RE we have been looking at Judaism and the synagogue. Daisy in the Cobras produced this piece of work by drawing the item and then defining what it is.
03 Feb 2022

This piece of work is by Jools in the Toucans. We have been studying the text 'Stay where you are and then Leave' by John Boyne as part of our English lessons and as a result produced our own WWII Propaganda Posters. We had great discussions about bold text, key words, and simplicity f...
Year 6 Bletchley Park Visit
By Amy F from the Toucans
On Tuesday 25th of January, Year 6 visited Bletchley Park to learn about WWII. I learned that an Enigma machine (coding equipment) was used by Germans to change the writing into random letters.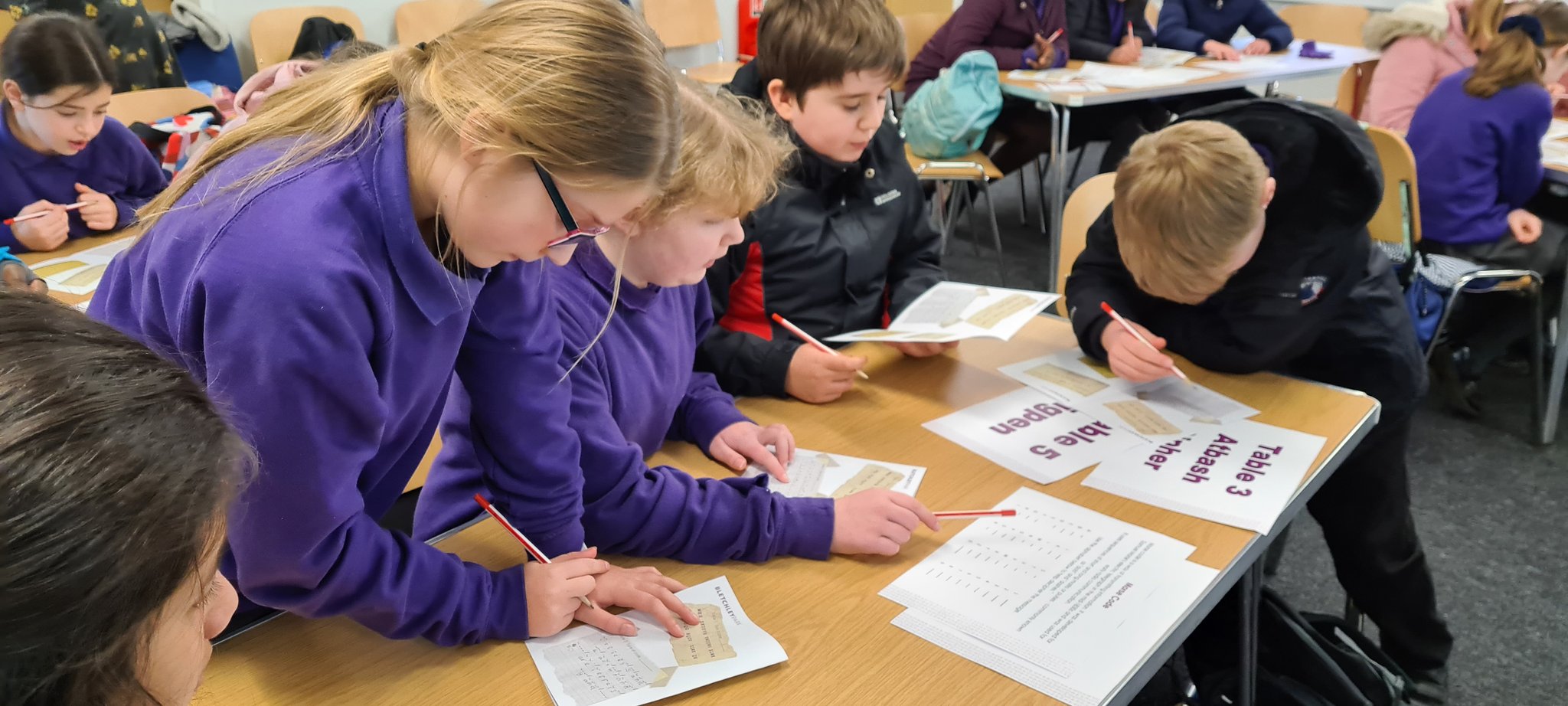 My favourite part was when we had a tour, as our guide told us everything about the area.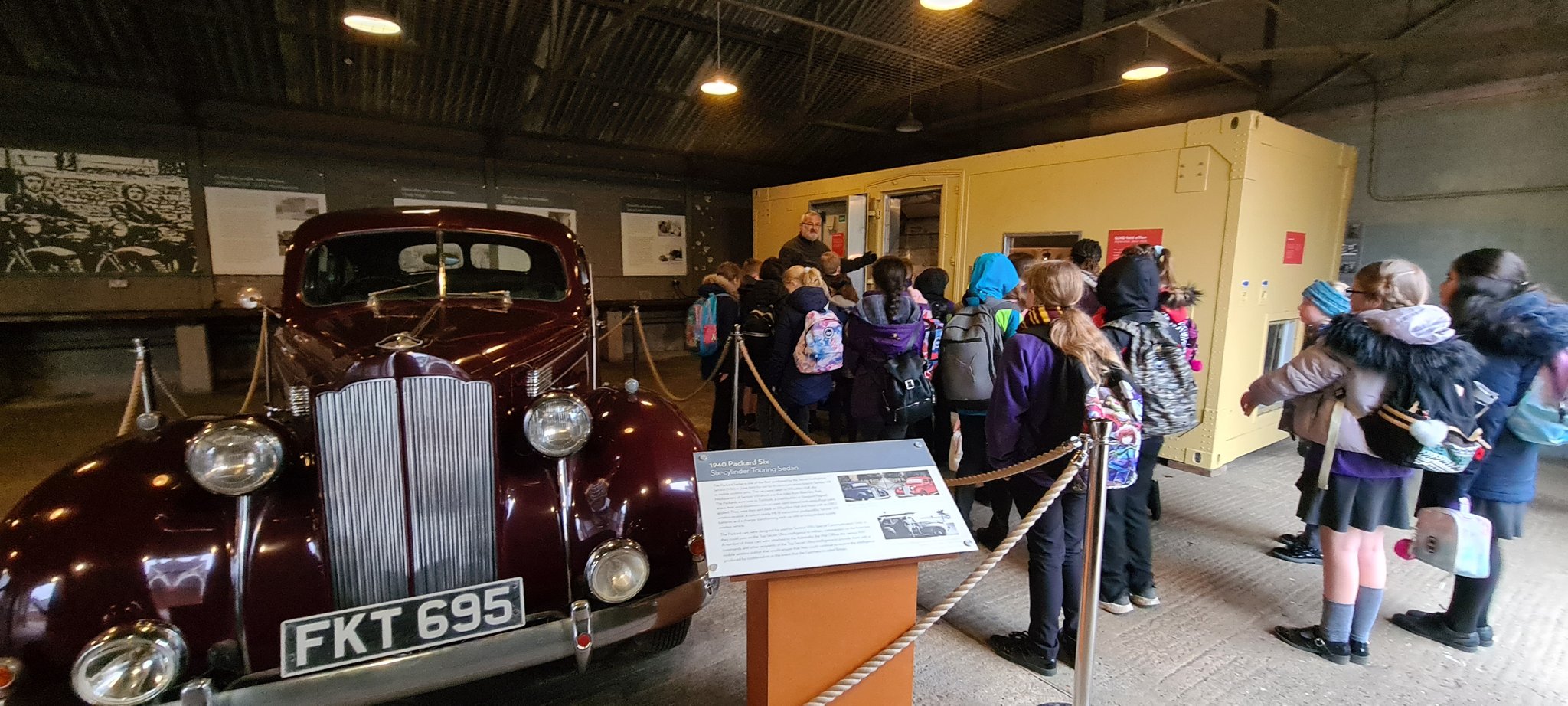 If I were to have worked in Bletchley Park during the war, I would have felt special as I would know about the place while no one else would. You wouldn't have been able to tell anyone about the area (the work or the code-breaking) for the rest of your life. Many young girls signed the Official Secrets Act.
The First School Council Meeting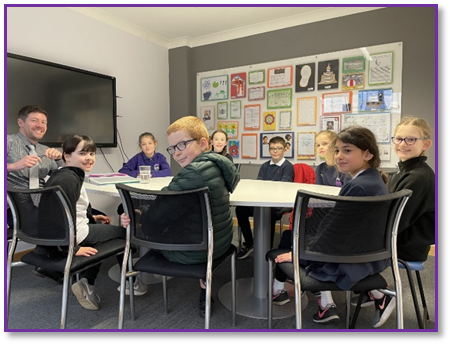 This week Mr Marks and the School Council held their first meeting.
The meeting was attended by all the school councillors. Mr Marks congratulated the children on being elected to the school council and talked to them about hosting their class meetings later on in the week. We look forward to getting more updates from them in the coming weeks.
Sponsorship Charities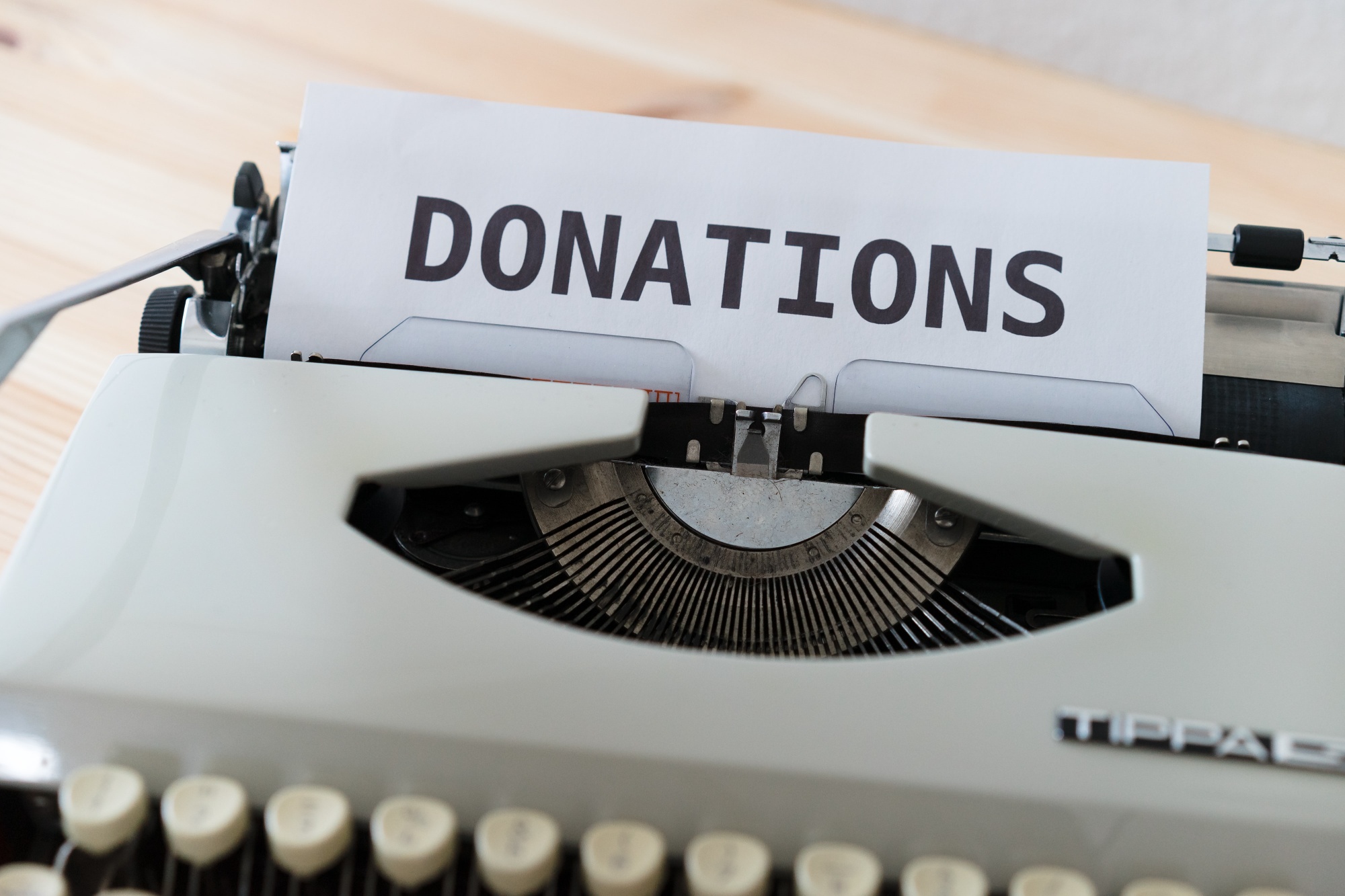 Here are the seven charities that the children chose to support in this year's sponsored event. We are grateful that the children understand the importance of charitable donations and that they were supported by their family and friends. Thank you!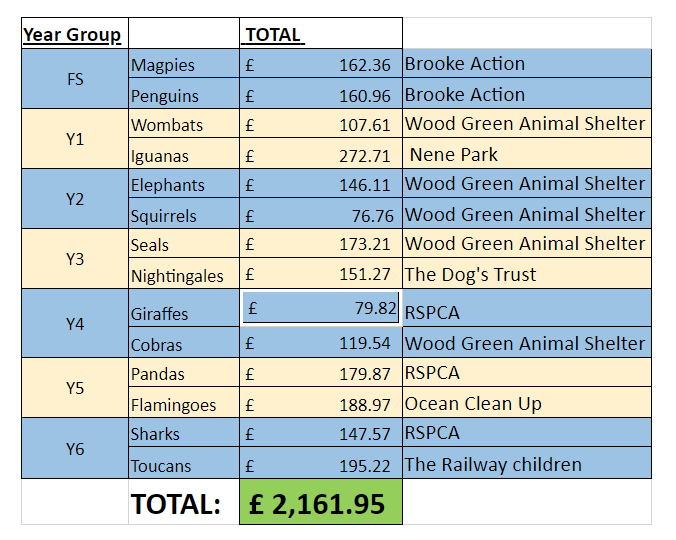 Honours Awards 02.02.22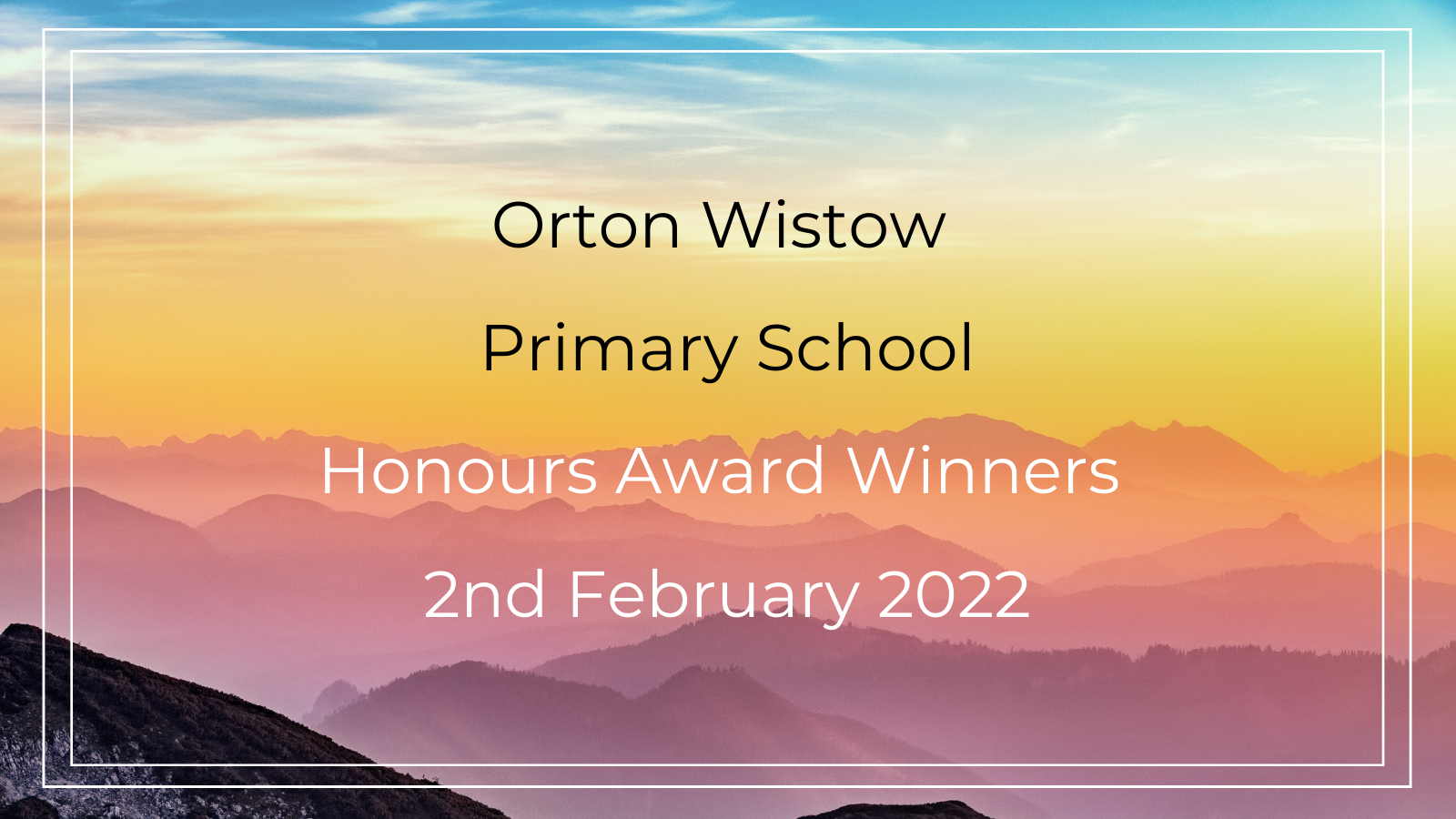 Find out which children have been given the Honours Award for showing Responsibility.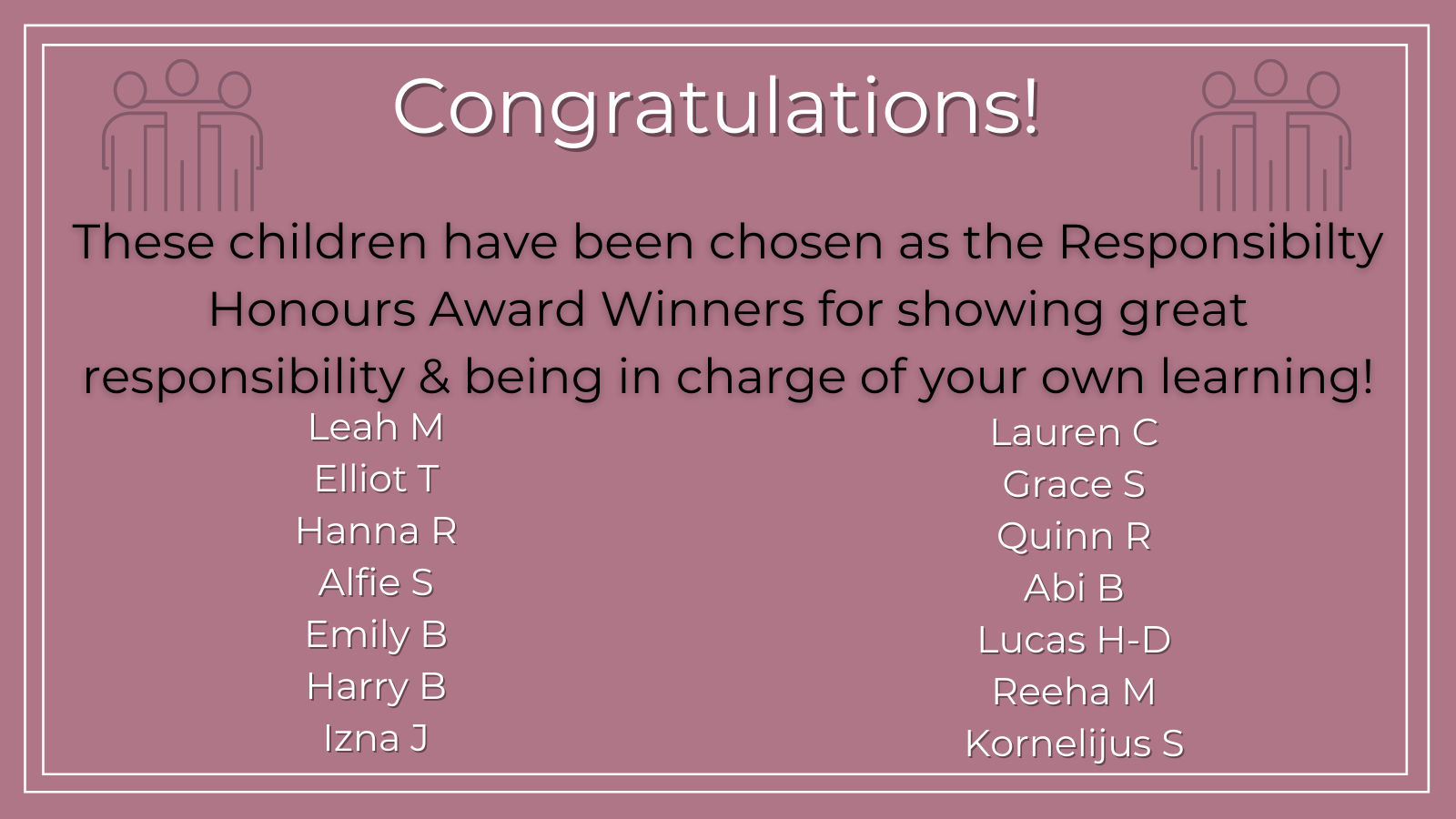 Parents Evening Reminder
We are looking forward to seeing parents virtually next week for parents evening on Tuesday 8th February and Thursday 10th February. If you haven't yet booked your appointment, please can you do so as soon as possible? We had a few missed appointments last time. Please set a reminder and log into your slot at the appropriate time. Thank you.
Clubs Cancelled Next Week
As it is parents' evening next week (w/c 07.02.22), we would like to remind you that clubs run by OWPS staff will not take place.
Clubs run by external organisations will run as normal.
Discover what is coming up in the OWPS Dining Car.
03 Feb 2022

Next week's tasty menu includes Vegetable or Beef Lasagne, Pork or Vegetable Sausage Toad in the Hole, Fruit Crumble and Custard, Bakewell Tart and Custard, Lentil and Bean Pie and much more...
Veg Power at OWPS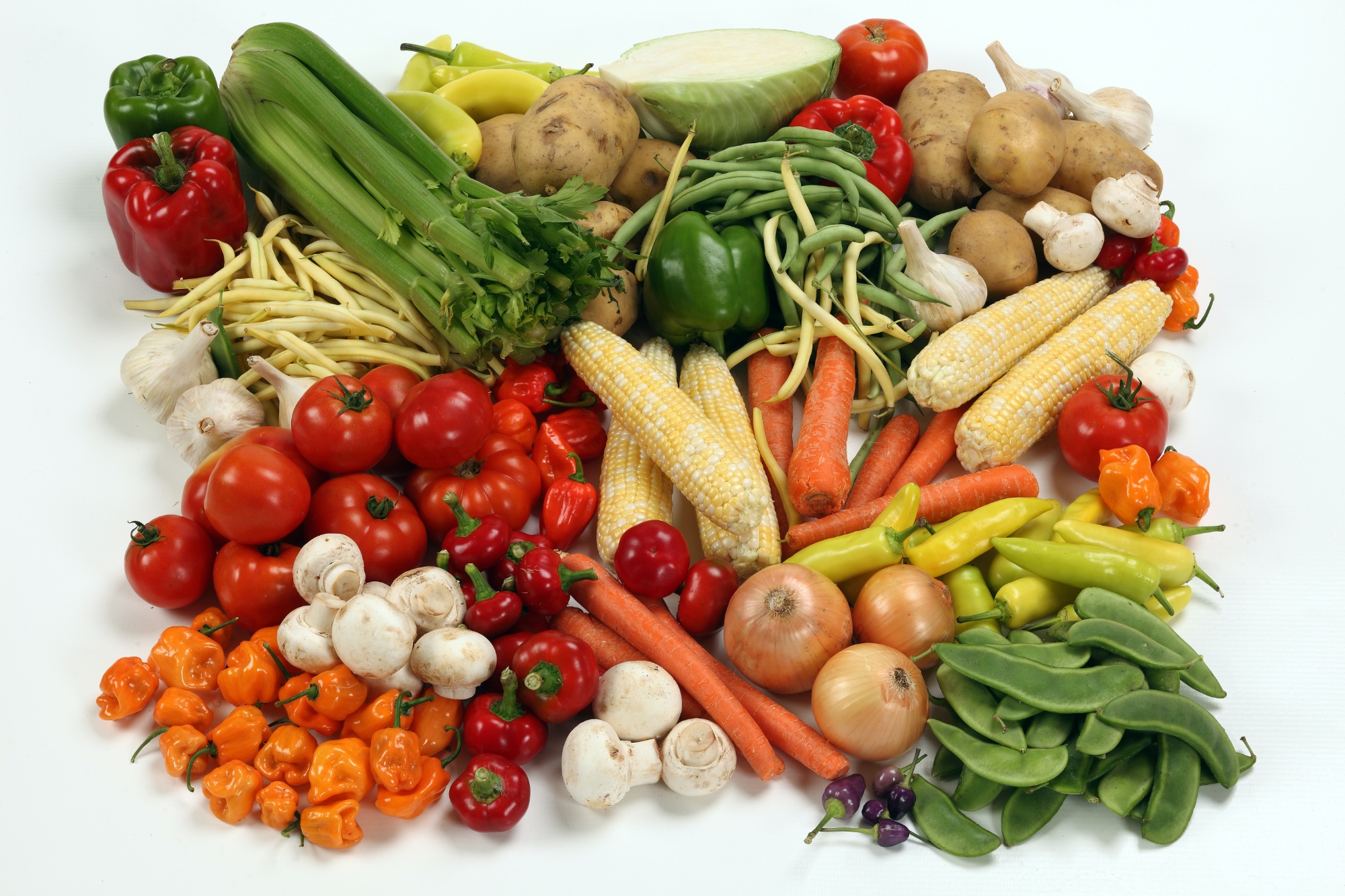 Starting on 28th February 2022, OWPS will be promoting Veg Power through our hot dinners.
What is Veg Power?
Veg Power was founded in 2018 to turn around vegetable consumption in the UK. 80% of children are not eating enough vegetables, with a third eating less than one portion a day. Perhaps the most alarming statistic is that 50% of parents say they have given up even trying. Veg Power's mission is to inspire kids to veggie-loving habits they will share with their parents today and their own children tomorrow. In 2021, the campaign featured celebrity vegetable voices from Dame Emma Thompson, Amanda Holden, and Jamie Oliver.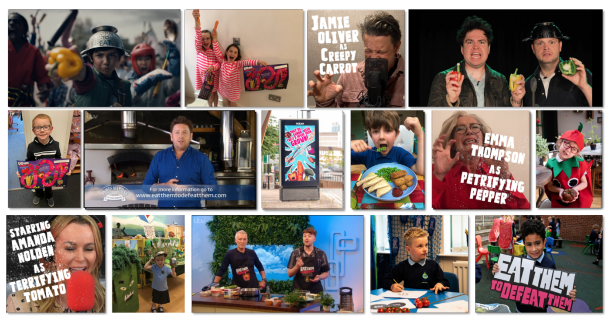 Does Veg Power work?
A national survey by You Gov shows that 21% of primary school-aged kids who only saw the advertising and celebrity support ate more vegetables as a result. That scales up to 1.2m children nationally. In Veg Power schools the number jumps to 59%, with 77% of the kids saying it made vegetables fun, and 83% of schools reporting that it was more popular than other healthy eating initiatives. Perhaps most importantly, 84% of kids, 90% of parents and 93% of schools said they would like the campaign back in 2022.
Eat Them to Defeat Them 2022
The campaign returns on 28th February 2022 running for 5 weeks until 1 st April. This is the only period when all schools in the UK are in term. It will be led by a £3m TV campaign from ITV, Channel 4 and Sky Media featuring the multi-award winning Eat Them to Defeat Them adverts and Veg Power's largest ever schools' programme going out to 1 million kids in primary schools across the UK. Each participating school will receive an Eat Them to Defeat Them Power Pack.
Veg of the Week at OWPS
Each week will feature a rallying cry around one of Britain's family-favourite vegetables.
Here's the schedule for 2022 and the vegetables that will be starring in the OWPS Dining Car:
w/c 28th February - Carrots
w/c 7th March - Peppers
w/c 14th March - Broccoli
w/c 21st March - Tomatoes
w/c 28th March - Peas
These vegetables will feature in OWPS hot dinners at some point during the relevant week. If your child has packed lunches, why not consider offering them the vegetable of the week! We will remind you of the weekly vegetables in the regular Next Week's menu section of the newsletter.
Photo by Randy Fath on Unsplash
The Library Corner February 2022

By Mrs Campling, OWPS Librarian
What does it take for a story to stay with you forever? Each of us will have a different answer to that question, I'm sure; but I think one of the main universal factors is reading a story in which you can see yourself, either as you are or as you would like to be. I would like to be as creative, hospitable, and joyful as Anne Shirley; but I fear I'm more often like Arthur Dent (bewildered, tired, and perpetually in search of tea). That my two favourite books are so wildly different supports my theory about seeing yourself in a story - you'd be hard-pressed to find similarities between Anne of Green Gables and the Hitchhiker's Guide to the Galaxy beyond the Mrs Campling connection! As I've written before, I take great pride in the diversity of our collection at OWPS. It's a continuing, evolving effort, but I am confident that every child could find themselves reflected in at least one book in the library, and I hope that continues to grow!


One of the areas that this is reflected in is our Biographies section. Three years ago we mainly had bios of people the children learn about in class, whereas now we have a rich variety of individuals, both living and dead, from all walks and purposes, and it's one of the areas of the library that sees the most traffic! The Little People, Big Dreams collection is a huge part of this, and I highly recommend getting a few at home - our favourites in the Campling house are Ayrton Senna and Amelia Earhart.

This week is National Storytelling Week, so I thought I'd share some ideas for getting really immersed in stories at home!

Act them out/'play' them. Ninety percent of what my daughter wants to do is re-enact her favourite stories (be that film, tv or book) - we're currently in an Encanto/Spidey & His Amazing Friends/My Little Pony loop - and this can be a great way for you to get to know what they're into (trust me, I can list more ponies and their respective cutie marks than I ever wanted to). It's also a great way to extend engagement, particularly when children are struggling with particular things, as you can explore character choices and encourage children to think about the choices they would make in that situation, as you act it out.

Read a chapter a night of a book that's slightly 'too old' or 'advanced' for them. We recently read Charlie and the Chocolate Factory at home with my 5-year-old, and he was desperate each night to find out what happened next - and the excitement of reading a more grown-up book than the ones he typically brings home from school was just as much a motivator as the quality of the story! This is a great opportunity to introduce your kids to some of the stories you love too.

Go on location! We read The Bog Baby by Jeanne Willis in last year's January lockdown, which coincided with lots of muddy, boggy walks where my kids hunted for bog babies of their own. A year later, they still talk about bog babies when we visit those places! Now, to get them into a book with a nice, warm location…

Make up your own. My 5-year-old is very into coming up with his own stories, and while some of them may be convoluted and not particularly eventful (he wrote one where for three 'chapters' he described different cakes that the characters ate) it's a great way to exercise those creative muscles. You could write one collaboratively as a family, or challenge everyone to write a story using the same title as a springboard. You can also get storytelling dice that give you ideas.
In fact, here's a game I use with my story writing club in school:
Equipment needed: a dice, and an imagination!
Instructions: roll the dice three times. The first roll gives you the character, then the setting, finally, the problem. Once you have your setup, solve the problem and finish the story! You can even fill in your own grid with characters, settings, and problems of your own.
| | | | |
| --- | --- | --- | --- |
| NUMBER ROLLED | CHARACTER | SETTING | PROBLEM |
| | A two-headed monster | Inside a hidden cave | Found an unlucky penny |
| | A fire-breathing dragon | At a farm | Was chased by a tornado |
| | A pirate princess | By a lake | Got lost in space |
| | An ordinary human being | In a hot desert | Got separated from their friend |
| | A cowardly wizard | In a dark forest | Ate a poisoned berry |
| | A grumpy bear | At a magical castle | Lost their memory |
As always, if you want to support the school in diversifying and growing our library collection, you can shop our wishlist here:
https://www.anewchapterbooks.com/shop?Wishlists+(All+Schools)=Orton+Wistow+Primary+
And don't forget to follow the library on Twitter for more book and library updates! @OWPSLibrary
Photo by Clay Banks on Unsplash
Read about what is happening locally, nationally and internationally.
03 Feb 2022

Discover all the half-term fun activities that are planned at Nene Park.
03 Feb 2022

Peterborough Cathedral is holding a Silent Disco on Friday 11th February at 7pm.
03 Feb 2022

Junior Bake Off is looking for the UK's best Young Baker's aged 9-12 year old...
Disclaimer: Orton Wistow Primary School does not endorse any products, services or activities that appear in the Community section of this newsletter, and is not responsible for any contract entered into by either party. Given the current circumstances, we would recommend all parents check with any providers regarding the status of these services, activities and clubs
A calendar of up-coming events at OWPS.
If there is anything that you or your child would like to share with us for the newsletter, please email digital@owps.org.uk. Please clearly state in the email if you give your consent to photos being published in the newsletter and on the website.
You can also contact us at digital@owps.org.uk if you have any comments or queries about the e-newsletter or website. We look forward to hearing from you!