Nene Park February Half Term Events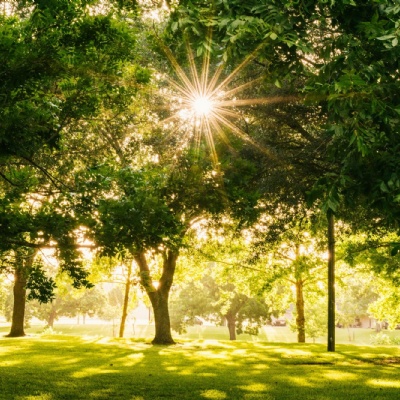 Discover all the half-term fun activities that are planned at Nene Park.
From Saturday 12 February, Nene Park are holding an exciting week of events and activities for all the family at Nene Park, tying in with the school half-term break. There is something for everyone to enjoy, from bushcraft, archery and climbing wall sessions to poetry and sculpture events. In addition, Nene Park have a holiday trail and daily watersports pay and play activities at Nene Outdoors
Find out what's happening and when, with Nene Park February Half term guide to family fun in the Park:
Complete a trail at Ferry Meadows
Saturday 12th- Sunday 20th February 10am-4pm
There will be a trail up around Ferry Meadows for the half term holiday week. Pick up a trail sheet from the Visitor Centre for £1, hunt for questions as you walk around the Park and return to the Visitor Centre to claim your prize. We have new exciting trail prizes for 2022 - something different to grow with each holiday trail. This time it is wildflower seeds.

Saturday 12th- Sunday 20th February 11am-4pm
Make a splash with our full range of Pay and Play activities on Gunwade Lake, with activities available between 11am and 4pm each day. Daily watersports activities include swan pedalos and rowboats, stand-up paddleboards, kayaks and canoes, dinghies and windsurfing. Buoyancy aids are included with hire and our friendly and experienced members of staff are always on hand to offer advice and ensure you are safe at all times. You can also hire a bike to explore the wider park.
Poetry Activity – O is for Otter
Sunday 13th February 10.30am-3pm
Join Poet Mark Grist to talk about your favourite Nene Park animals, and help him create new poems about the wildlife in the Park. Come along to the Lynch Lake Community Hub any time between 10.30am and 3pm. No need to book.
Monday 14th February 10-11.30am
Aimed at pre-school aged children and their carers, Nature Tots is a monthly group with a nature theme. This session will include a messy autumnal craft activity, time to explore the beautiful outdoors, story and song time. Cost is £3.50 per child.

Monday 14th February 10.30am-12pm and 1.30-3pm
Learn how to use a selection of tools including loppers and gimlets to turn elder sticks into crafts such as beads, jewellery and many more! Suitable for 8 yrs+ and the cost is £5.50 per person.
Tuesday 15th February 10.30am-12pm
Thursday 17th February 1-2.30pm
Join us for an outdoor family art workshop at Thorpe Meadows Sculpture Trail. We'll be exploring the 'Peterborough Arch' sculpture and each family/group will create their own arch sculpture using natural materials, words and drawings. Suitable for 8 yrs+. The cost is free – thanks to funding from Arts Council England but please book a place.

Tuesday 15th February 11am-3pm
Pay and Play Archery sessions will run throughout the day so why not book a place and unleash your inner Robin Hood. Suitable for 8 yrs + and the cost is £10 for a session.
Wednesday 16th February 10.30am-12pm and 1.30-3pm
Come along and find out how to use basic bushcraft techniques to light a fire without using matches. Suitable for 7yrs+ and the cost is £5.50.
Thursday 17h February 11am-3pm
Our climbing wall will be outside Nene Outdoors for the day so book in for a climbing session with us. Are you brave enough to reach the top? It is suitable for adults and children 4 yrs+ and a session costs £10 per person.
For more details on any of our Half Term activities, and to book your places, please go to www.nenepark.org.uk/events. You can also contact Nene Outdoors directly with any questions by email at nene.outdoors@neneparktrust.org.uk or call 01733 234193
Source: https://www.nenepark.org.uk/News/february-half-term-fun
Photo by Gayatri Malhotra on Unsplash