Achievements 27.01.23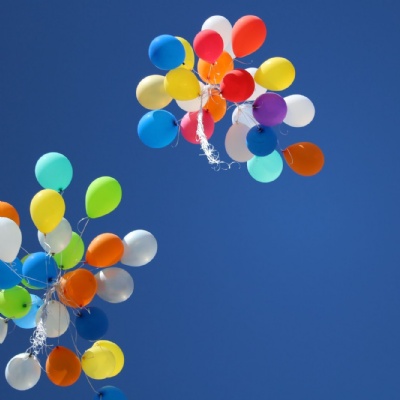 Discover what amazing things the OWPS children have achieved this week...
Attendance
This week, our Whole School Attendance was: 97.11%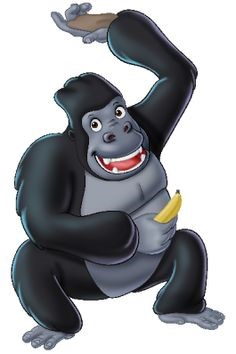 Gordon the Good Attendance Gorilla was most impressed by the following classes which had the highest attendance of 100%:
Nightingales and Pandas
---
Class Dojo Scores
This week's Class Dojo scores were: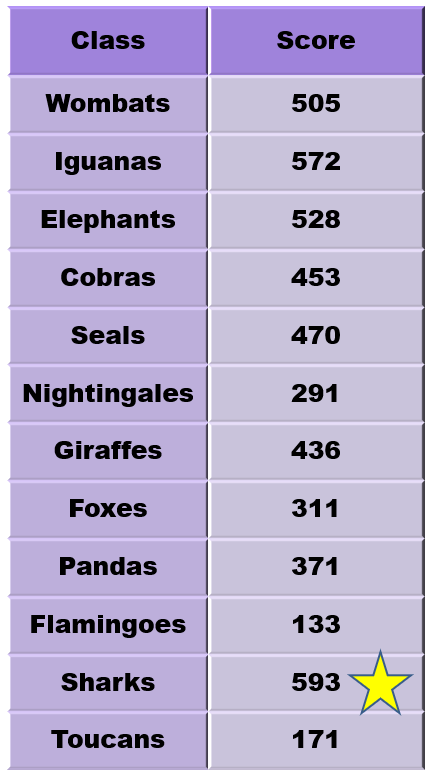 ---
Dojo Masters
Our Top 3 Dojo scorers were: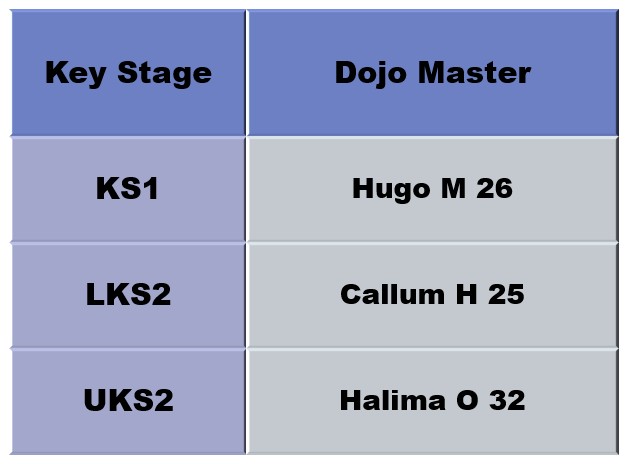 ---
House Points
---
Reading Champions
Every time a child reads with an adult at home, they earn a Dojo point towards their class reward.
Our target is that every child reads WITH an adult at home 5 times a week.
This week's school average percentage of children who read 5 times or more was 59%.
The percentage of children who read 5 times or more in a class were: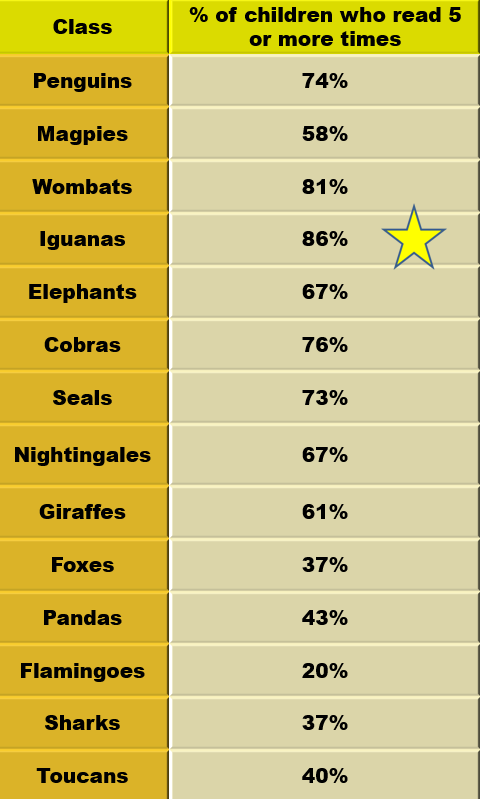 ---
Shining Stars
Each week, the class teachers choose a child who has demonstrated the Learning Toolkit and/or the PRIDE CODE to receive a Shining Star certificate. Congratulations to the following children:
Penguins:

Chloe G

Magpies:

Joey L

Wombats:

Xavier B

Iguanas:

Lily W

Elephants:

Catherine N

Cobras:

Erin F

Seals:

Oliver H

Nightingales:

Kassie D

Giraffes:

Lauren C

Foxes:

Flora W

Pandas:

Wiktoria P

Flamingoes:

Sharks:

Lucas J

Toucans:

Joshua B
---
Times Tables Rock Stars
Children in Years 3-6 are challenged to practice their times tables at www.ttrockstars.com.
These children were the most improved this week: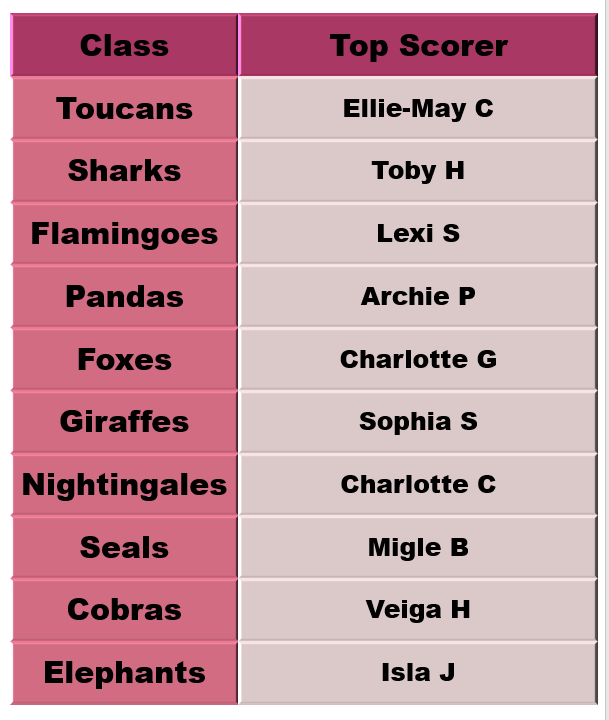 ---
Eco Award
The Eco Award is awarded to the class who have shown how well they have followed the Eco Code. Congratulations to the following classes in Key Stage One and Key Stage Two: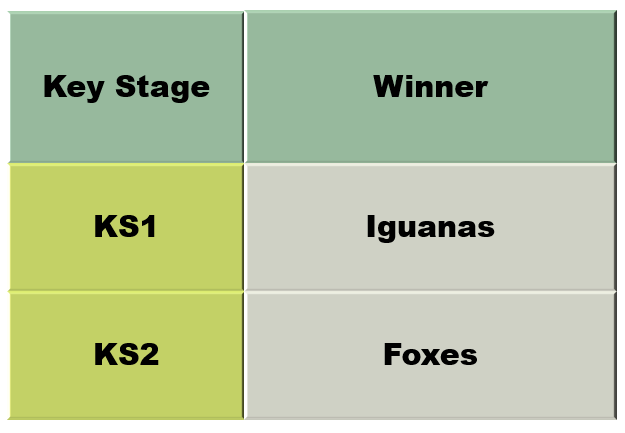 ---
The Wistow Mile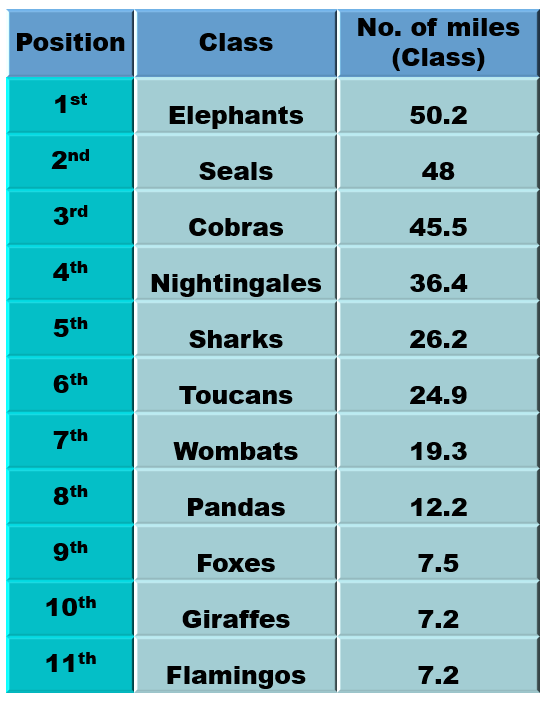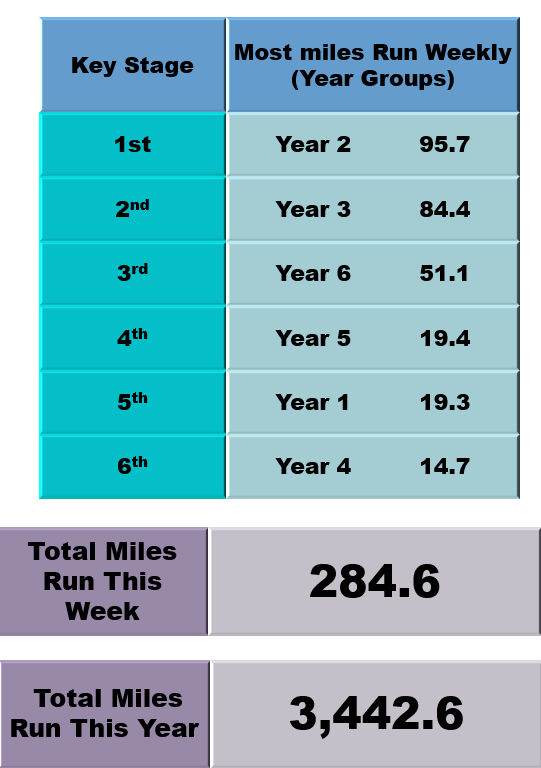 ---
Eco Award
The Eco Award is awarded to the class who have shown how well they have followed the Eco Code. Congratulations to the following classes in Key Stage One and Key Stage Two: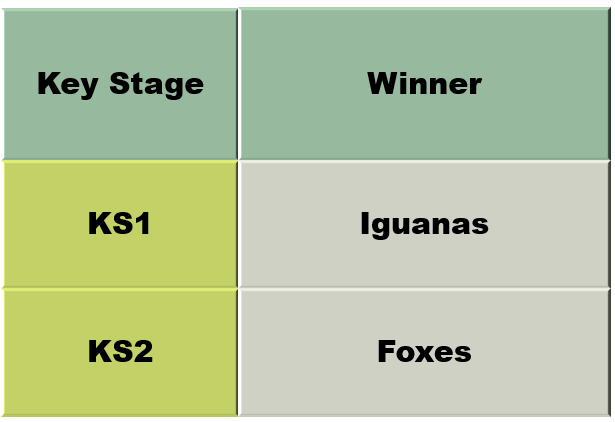 ---