Action for Happiness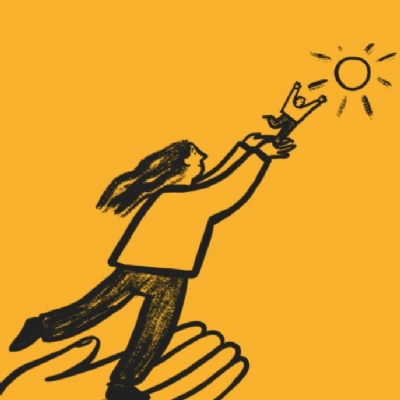 Discover why Action for Happiness believes that taking action in realistic, manageable ways can help us be happier and kinder, and can support our mental health and wellbeing.
What is Action for Happiness?
The mission of Action for Happiness is to promote a happier world, through a culture that prioritises happiness and kindness.
They do this by helping people get together regularly (face-to-face where possible) to learn evidence-based skills for happier living, feel a sense of belonging and commit to personal action to create more happiness, both for themselves and others.
Action for Happiness has no religious, political or commercial affiliations and welcomes people of all faiths (or none) and all parts of society. Members of the movement make a simple pledge: to try to create more happiness in the world.
Their patron is the Dalai Lama.
What does Action for Happiness believe?
Action for Happiness has a set of core beliefs:
Happiness Matters

People's overall wellbeing is the 'ultimate good' and everything else in our society should contribute to this.

Our Actions make a difference

Happiness is something we do. We can change how we feel by taking small daily actions at home, at school, at work, and in wider society.

It's ok to not be ok

Happiness is not about ignoring difficult feelings. Being present with all our emotions - and feeling sad when we need to - contributes to wellbeing in the longer term.

Our happiness is part of something bigger

A happier world comes from bringing happiness to others as well as ourselves.

We make the biggest difference together

Happiness is a not a solo pursuit. When we connect together it's easier to make happiness a habit, feel a sense of belonging, and have a positive impact.
How can we support Action for Happiness?
Action for Happiness publishes a calendar of ideas for doing something to make you and others feel happy. For example, today's action for happiness is to 'Find out about the values or traditions of another culture'.
Here is the calendar for May 2022. You can find out more about actions you can take by visiting the Action for Happiness website.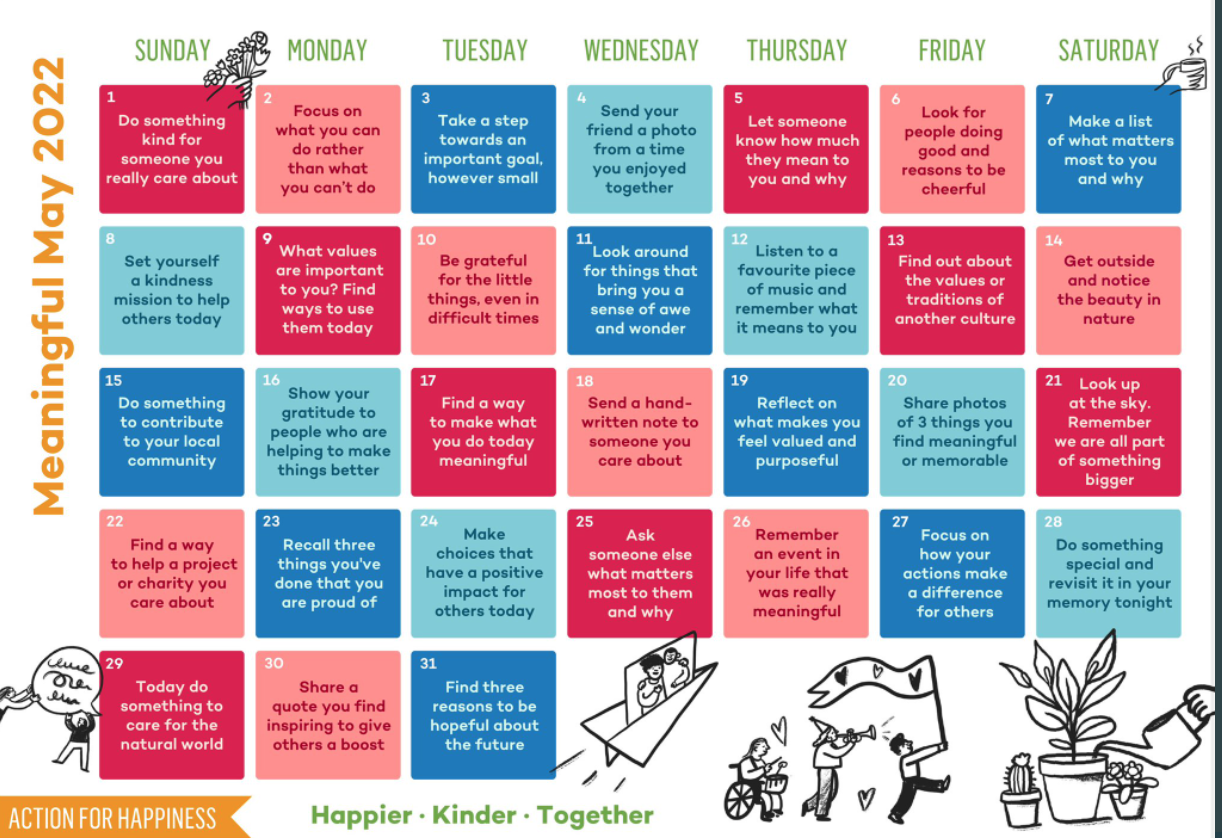 Where to go if you or your child need support
If you have any concerns about your child/ren's mental health, you can get more information and advice by visiting chums.uk.com, the Mental Health and Emotional Wellbeing Service for Children and Young People.
You can also contact your child's class teacher to raise any mental health and well-being concerns by emailing office@owps.org.uk, using the website contact form, or emailing your child's year group (all the year group emails are listed here).
If you are concerned about your own mental health and well-being, you can read more about how to access further advice and support by clicking here to visit Mind's website.
The NHS is encouraging people to come forward for support with mental health and well-being, with the GP cited as the first port of call.
Photos from https://actionforhappiness.org/