Friday 1st April 2022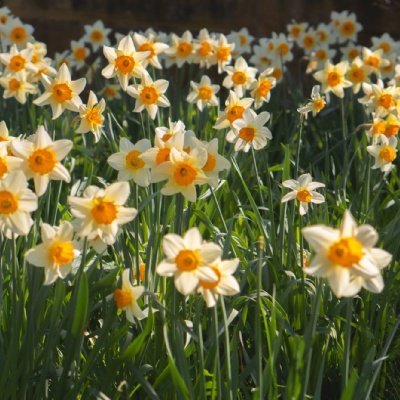 Mr Eardley, the Headteacher, writes...
Dear Parents and Carers,
What an eventful term we have had!
I've said before that when I was a class teacher, I always had a soft spot for the spring term as it was when the children in my class seemed to move up a gear; when everything seemed to click, and they made quick progress. I know from speaking to teachers and from our pupil progress meetings that the children are working very hard, and I know that you must be proud of what they have achieved. I am. I always enjoy reading the newsletter, particularly the section which shows the children's work. When you view this alongside the class tweets, it gives you a flavour of the amazing, interesting and inspiring work that the children enjoy. I've now been a headteacher for longer than I was a class teacher, so it has been a while since I last had a class of my own. I know how quickly ideas and approaches change in education and applaud my staff that they are always looking for ways to improve the teaching and learning that happens in their classrooms. I would have loved to have been a pupil at Orton Wistow! 🙂
At a time when a lot of our energies have had to focus on Covid, especially as we have seen more positive cases this term than since the pandemic began, I am even more proud of the other 'things' that we do as a school. We pride ourselves on having a Wistow Way of doing things. It means that any new staff have a lot to learn, but they also have the benefit of being surrounded by positive role models. Staff all know that our teamwork is one of our greatest strengths. It is this teamwork that helps us to create the residential trips, the theme days, clubs, our Eco initiatives, the sporting competitions we take part in and so much more. We have other new things up our sleeves which we will roll out next term and in the new school year and are excited that you will be able to come into school to see some of them for yourself.
I should also take this opportunity to say how proud I am of the Year 6 children who ran the cake and biscuit sale for the RSPCA. They came to me with the seed of an idea and with a little coaching and support, they were able to come up with a cast-iron plan which has raised money for a charity close to their hearts. (I should also thank their parents as I know that it was a team effort.)
As I sit here admiring the sunny view outside, I have to remind myself that I had to scrape snow and ice off my car this morning. No doubt the Easter break will include the usual mixture of weather that we can expect in the UK, but I hope that you and your families get the chance to unwind and relax. Finally, I wish Mrs O'Hara and Mrs Scarff every success as they leave us to take on new roles at other schools. These schools should both count themselves lucky that they have a shining star about to join their team. As we say goodbye, we also say hello to Mrs Cawston who will join us as an HLTA at the start of May. I am sure that we will all give her a warm welcome.
Kind regards,
Mr Eardley
Headteacher
Photo by Eilis Garvey on Unsplash