Friday 5th February 2021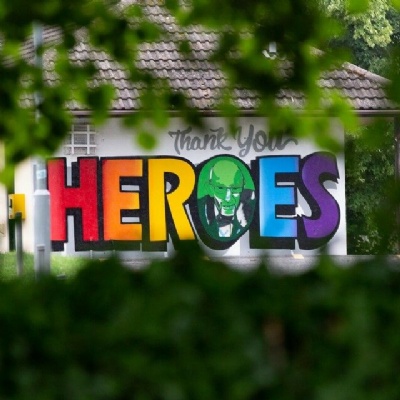 Mr Marks, the Deputy Head Teacher, writes...
Dear Parents and Carers,
With around 14 staff having to isolate, some teachers working remotely, and the Year One bubble being closed, the school has felt even quieter this week. I know the Year One team are working hard from home, providing remote learning for all children in the Iguanas and Elephants, and where possible, all other staff isolating are helping out in a variety of ways. It feels like we are all going to have a whole new range of skills once we are through this pandemic.
I often think about what changes we have made in the last year that we may continue with, even after the lockdown ends and we can lift some of the social distancing rules. Zoom assemblies worked well in the Autumn term, gave some flexibility in the classrooms and avoided any time being wasted getting 420 children into the hall. However, I miss the chance to see all the children in one go and there is something special about all being together. Maybe a mix of both ways will be a good compromise. Staggered lunchtimes have worked well, and the hall isn't ever too busy and noisy. This is something we had considered before the pandemic and I imagine we will stick to it in some form. Wearing PE kits to school has been a game-changer and I can't see why we would return to changing at school. I read recently that there has been the lowest number of flu cases this year in a very long time. This has been a positive side effect of all the social distancing measures we have put in place. More regular handwashing could be something we always do from now on.
I guess these things are crossing my mind as maybe some of the lockdown restrictions may start to be lifted due to the number of cases lowering and the rate of people getting the first dose of the vaccine is at a reassuring level. Let's hope we can have all the children back in school soon.
It was a sad day on Tuesday when we heard the news of Captain Sir Tom Moore passing away. What an inspiration he was to so many people. I know many of the teachers have used his remarkable story in lessons and assemblies we have done at school to inspire the pupils and remind them of the importance of helping others and being thankful for what we have.
I hope you all have a wonderful weekend. Take care and stay safe.
Colin Marks
Deputy Head Teacher
Photo from www.peterboroughmatters.co.uk (Picture: https://archive.terry-harris.com/)