Friday 12th February 2021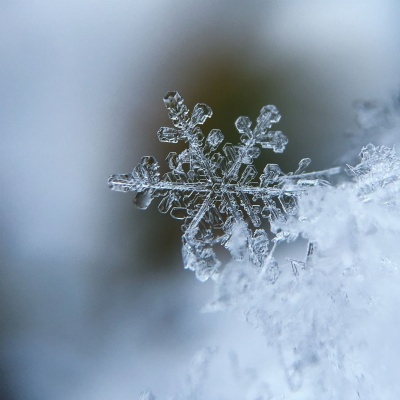 Mr Eardley, the Head Teacher, writes...
Dear Parents and Carers
I am starting to feel that it is a badge of honour to reach the end of a half term and to still be in one piece, leading a happy, successful school. As we reached the Christmas holidays, I was grateful that we had only had the one COVID case in school. This half term has been an entirely different affair!
We have now had eleven cases connected with the school since January and almost as many staff told to isolate through the NHS app. It says a lot about the calibre and team spirit at OWPS that we have managed to get through the worst of this without faltering. I sometimes feel that my team must be made of rubber as they are so flexible! I am always proud to be the Head of such a great school but this is truer now than ever before. I am also grateful that we have such a fantastic relationship with parents and families and we hope that you still feel part of what is happening in school.
There has been a lot in the press recently about lost learning and the need for children to catch up. I'm not sure how anyone can accurately predict, let alone measure, what children have not learnt or missed out on during the last year. I think it is dangerous and alarming to sow the idea that children haven't learnt anything whilst they have been out of school. This is not what we discovered when the children came back last September.
As teachers, our job is to find out where the children are at, work out where we can get them to, plan the route and then help them to get there. But that isn't something new, it's what teachers do week in, week out. It is our bread and butter. When we reopen fully, hopefully on March 8th, we will welcome the children back with open arms and then decide whether we need to adapt our plans. Thankfully, the work we did last year on re-planning our whole curriculum and designing Knowledge Organisers for the children has meant that we know exactly what the next steps are in each subject, how they build on what has gone before and prepare the children for what is coming next. If you haven't already, please check out the Curriculum area of our website.
There has also been a lot said about the effect of lockdown on children's mental well-being. I remember that last September we were worried that the children who came back to school would be a pale shadow of their former selves. That wasn't the case at all! They were just as bubbly, funny, silly, engaging and wonderful as always…which is a reflection of the love and support they had received from you.
We have always been a school that values developing the whole child, and not just their academic achievements. It would have been easy to only concentrate on providing online, academic learning this term but we wanted the children to have other things to remind them of Orton Wistow, which is why our ongoing work on mental health and well-being is so important. We have had a Well-being working party for over a year, looking at how we can develop this area for staff and children. This year, things have moved up a gear and we have a number of initiatives to help develop children's creativity, fitness, imagination, all while having fun. Please check out the mental health and well-being area on our website as well as the regular section in our newsletters.
Our Feel Good February Team (Mrs Francis, Mrs Fincham and Mrs Kaur) are doing a fantastic job of thinking of ways to promote good mental health. As you could see from the film of Mr Marks and I reading the winning jokes last week, they really did make me giggle. (I have made my family watch the film and sent the link to my dad!) Thanks to the initiative of Mrs Schneider, our Digital Lead, our work came to the attention of the Peterborough Telegraph, and this week was picked up by BBC Radio Cambridgeshire because it links so well with their Make a Difference: Happy Heads campaign. When they called me to ask for an interview they asked me about why at OWPS, we thought mental-health and well-being were so important. I told them that one thing I had learnt early on in my career is that you don't tend to see parents because they have a concern that their child hasn't reached an academic target, you hear from them when their child is unhappy at school. As a parent I feel the same. You can't flourish at school (or probably at work as well) if you are not happy and settled. We may not always get it right (children are complex, unpredictable things!) but we will always do our best to put things right if a child is unhappy.
When school reopens fully we will, undoubtedly, want children to complete academic work, but we will also find time to share stories, play games and have fun. I hope that when restrictions are lifted for us all, you will also make the most of getting out and about and reconnecting with loved ones.
I also wanted to take this opportunity to thank Mr Newton for his hard work as Acting Y3/4 Team Leader whilst Mrs Fidgett has been on maternity leave. I'm sure when he said yes to the post he hadn't anticipated what an eventful twelve months lay in store! I would also like to thank Mrs Chapman for her commitment and hard work whilst teaching the Flamingoes class. It has not been an easy time to join a new school, especially one in a different part of the country, but Mrs Chapman has made it look easy. We are pleased that she will still be with us for two days a week after half term, one day when she covers the Flamingoes class for Mrs Fidgett. Finally, we are looking forward to having Mrs Fidgett back in school as we have missed her!
I hope that you have a restful half term and that the weather means that we can get some fresh air. I haven't forgotten the amazing weather we had last March/April and hope that we can have a repeat this year. I plan to switch off from work completely and to catch up on some DIY at home…as well as some knitting!
Simon Eardley
Head Teacher
Photo by Aaron Burden on Unsplash