Friday 16th April 2021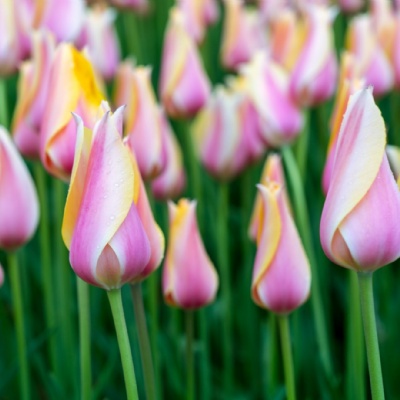 Mr Eardley, the Head Teacher, writes...
Dear Parents and Carers
Welcome back!
I hope that you all had a great break over the Easter holidays and that the changeable weather did not get in the way of your plans. I met Mrs Harries for a walk around Ferry Meadows in the first week and was delighted to bump into many Wistow families, past and present. I think we were all a bit excited to be venturing out after what has felt like a period of hibernation. The lifting of further restrictions this week has also been very welcome and I had to smile at the number of mums, dads and children who were already sporting smart new haircuts on Tuesday morning.
Once again, Mr Marks and I have swapped gates and I am back on the Wistow Way gate. I soon realised that there were some families who I have not seen since December and it was lovely to have a quick catch-up with them. In this strange segregated time with so many restrictions, it can feel as though you only see a sliver of the school at any one time. I may have been imagining it, but I have genuinely felt that the children have gone out of their way this week to say 'hello', 'good morning' or 'goodbye'. I hope that our recent conversations with them about manners and the Polite part of the PRIDE Code has played a part in this. It really does make a massive difference when people acknowledge you at the school gate and exchange pleasantries. Thanks also to all of the parents, grandparents and childminders who are sticking to our requests. There are very few parents on the playground each morning and those who do collect at the end of the day are leaving the site promptly. My only request and gentle reminder would be that we do not want to see children running around the playground or on the mound or tyre play system. Younger children need to stand with their parents if you are waiting to collect another child.
When we launched our new menu choices this week we reflected on the fact that lots of you would have jumped at the chance to join us for one of the new meals. This then made us feel a little sad that it has been so long since we have been able to welcome you into the school. I hope that after the 21st June, the school might receive some new advice on how we can have parents back for events and that you might get the chance to join us for lunch again. You will see in this newsletter that we are closely monitoring the new menus and which dishes are the most popular. We will regularly tweak the amounts that we cook of each dish but will never be able to cook enough of everything so that everyone gets a full choice of each dish. If we did, we would have a lot of food left over at the end of each day and the price of school meals would have to increase to cover this waste.
Just as I sat down to start this welcome Mr Marks let me know that we now have 95% of parents who have signed up for next week's parent consultations. This is a fantastic achievement and on par with what we would see at normal, face to face meetings. I know some schools who never have as high a take-up as we do. As this is one of the formal occasions that you are able to speak to your child's teacher, I hope that we could reach 100%. Staff are always flexible and will go out of their way to speak to parents outside of the two evenings, but we would prefer for all appointments to happen at the same time, unless there are exceptional reasons why they cannot.
As you can see, despite everything, life is continuing as normal in school and we continue to have things in the pipeline. For the last year, we have investigated how we could add a proper track around the edge of the field so that we can have a Golden Mile track which we can use all year round. It looks as though this is something that we can do later this year using money that has to be spent on projects like this. It will be great to see the children running regularly and I can only begin to imagine what ambitious targets Mr Cowles would set us once we had a permanent track!
Although I won't see you at parents evening (I know that you must miss me playing a musical instrument to keep the appointments on track!) and I may not see you at the gate, but I hope that you know that, along with all of the staff, we are thinking about all of the families in school and hope that you remain safe, happy and well.
Kind regards,
Mr Eardley
Head Teacher