Friday 9th July 2021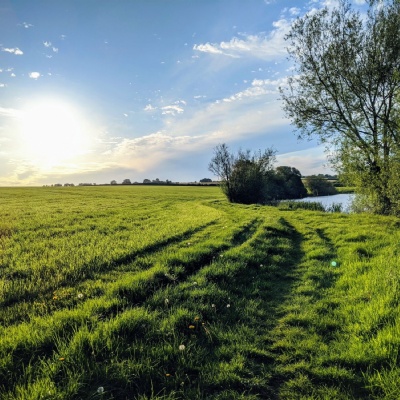 Mr Marks, the Deputy Head Teacher, writes...
Dear Parents and Carers,
Every year at Orton Wistow Primary School is unique and comes with its own surprises and challenges. I think it is fair to say we will remember this particular year for a long time! We saw the return of one bubble at the start of the week but then, unfortunately, had to close another at the end. Although the plan nationally is to lift restrictions on the 19th of July, we will continue to stick with our risk assessment until the very end of term and recent data within schools strongly suggests this is the correct thing to do.
I am pleased to report that our transition day went very well and all the teachers reported back that they had a positive and happy session with their new classes. It was unfortunate that we could not have stuck to the original plan of a whole day but it was the right thing to do and all children in school got to meet their new teacher and learn a little bit about them and what it will be like in September. It was also great that we were joined for the day by our two new teachers, Miss Strike who will teach the Seals class (Year Three) and Mrs Phillips who will teach the Pandas class (Year Five). We had a number of children absent on Wednesday so we contacted those families to let them know their teacher and class for next year and when they return to school we can arrange an opportunity for them to say hello to their new teacher.
The new Years One to Six transition evenings also worked well as Zoom meetings and every meeting was well attended. I had convinced myself that I had mixed up the meeting details and this was going to cause chaos! Luckily, all went to plan and we hope it gave all of you a good insight into your child's next step with us. If you were unable to attend or should you wish to watch again, each year group recorded one of the sessions and I shall be uploading them to our school YouTube channel and sharing the links with you.
Just seven more school days left this year and there are lots of lovely end of year events to look forward to in school including; Honours award assemblies, Leavers assembly, Year Six Drive-Thru event and the end of term disco day. We will certainly need a rest over the summer!
This will be my last newsletter of the year so I would like to wish you all a very happy, restful and safe summer holiday. Good luck to all our leavers, I know how lucky your new schools are to have you join them. And a big thank you to all the family members who have supported us through this interesting, challenging and successful year!
Kind regards
Colin Marks
Deputy Head Teacher
Photo by John-Mark Strange on Unsplash