Friday 8th October 2021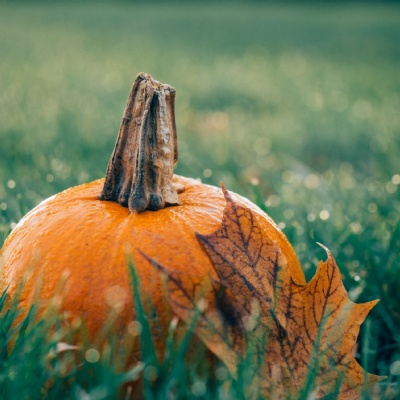 Mr Eardley, the Head Teacher, writes...
Dear Parents and Carers
I can't help feeling that this has been a bit of a strange week.
With a turn in the weather, it certainly feels that we are now in autumn and I won't be surprised if we have to put the heating on in school in the next week. Only a week ago we welcomed a fantastic number of Year Six parents to a Family Learning Event. There was a real buzz in the room, and it was probably the best turnout we've ever had. I know the staff who led the session felt a little rusty to begin with but then suddenly found their feet and remembered just how much we enjoy working with you in person. I also felt that part of the reason so many parents turned up was that they had also missed opportunities like this.
Fast-forward one week and I had to email parents at 9 o'clock in the evening after receiving an urgent message from the Local Authority and Public Health. Although I had imagined that any individual school with a high case rate may be instructed to re-introduce some safety measures, I was naive and didn't realise that all schools in an authority may be advised to introduce measures. I think that it says a lot about how concerned the Local Authority and Public Health are about the high case rates in our local area that they would take this unprecedented move.
Obviously, I'm hoping that the next two and a half weeks give everyone an opportunity to stay safe and for the case rates to drop again. I'm also hoping that instead of cancelling events, we are only postponing them until a later date. Probably now more than ever, I need you all to appreciate that things may have to be cancelled at very short notice and that there may be the possibility that we are unable to reschedule events in what is already a busy school calendar. I count myself very lucky that I didn't receive any complaints or emails yesterday about us having to cancel the school disco. I know that for some of our children this would've been their first disco and I know just how much they were looking forward to it. Please rest assured that we will carry on as normal in school and do as much as we can and only cancel/postpone events if we absolutely have to.
I know I said before that there are some things that have come out of Covid that are improvements to what we do in school. When Mr Marks suggested that we have split Key Stage assemblies I wasn't entirely convinced (don't tell him that!) but I have to say they are absolutely brilliant. When I led this week's assemblies on International Homelessness Day, I was bowled over by the way the children in both Key Stages engaged in what is quite a difficult topic. As you know, part of our PRIDE Code is about teaching children that Everybody Matters. Not only does this include everybody within the school but we also think about people in our local community, our country and the world. Part of this work includes supporting different charities. Our harvest collection is a charity that is close to my heart and I have been delighted to see the number of donations we've already received. I told the children that if every child and every member of staff contributed at least one item, we would have 500 things to share between the Peterborough Food Bank and the Peterborough Soup Kitchen. If you haven't yet made a donation I hope that you will buy the closing date of Wednesday, October 20th 2021.
We're already well underway with our plans for parents evening and I'm grateful that we had already made the decision for these to be virtual and that we have the technology in place to make this happen. I know the teachers are looking forward to seeing you (on the screen!) to let you know how your children have settled into school, what targets we have set and how together home and school can give your children the best chance to do their best.
Fingers crossed that we will be able to have you back in school after half-term, and I will make sure I let you know as soon as the Local Authority has issued new guidance.
Mr Eardley
Head Teacher
Photo by Aaron Burden on Unsplash