Friday 22nd October 2021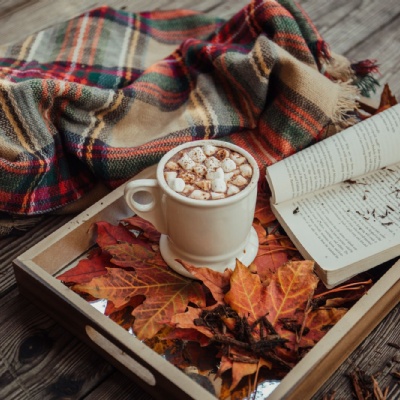 Mr Eardley, the Head Teacher, writes...
Dear Parents and Carers
Well, we made it to half-term, and what an eventful half-term it has been!
Although we have had to introduce some additional measures in the last couple of weeks, it has felt like we have started to return to normal this term and a highlight for me has been to see the children in assembly rather than having to record an assembly via zoom. I've also enjoyed seeing children bringing their work down to me either because they've used one of my challenge words or because they've done something amazing. You only need to look at the tweets from classes across the school to see what a rich and varied curriculum we offer children and what amazing work they produce.
As you know from other letters I've written this week, the Local Authority is still concerned about the rising number of Covid cases in schools and our local area has been highlighted as a particular area of concern. I know that many of you have had cases within your own family, particularly with older siblings, and we are starting to see the knock-on effect of this in school. We have had more cases in the last two weeks than at any time in the last two years. As a school, we will continue to promote the children washing their hands regularly, regular cleaning of classrooms and shared spaces as well as ventilating rooms as much as possible. I hope that we will be able to start seeing you in school again for activities but trust that you can be flexible and understanding if we have to cancel things at short notice. Believe me, this is the last thing that we want to do, but everyone's safety is our priority.
I also wanted to say thank you to parents who took notice of the message I sent last week and who have started to let their children come onto the school site on their own in the morning. There's been a noticeable reduction in the number of adults on the playground in the morning and yet again I've been impressed to see just how confident our youngest children can be when coming in on their own. I also wanted to say thank you to all of you who attended one of this week's parent consultations. I know Mr Marks did a fantastic job in promoting these appointments, chasing down parents who hadn't been able to make an appointment and doing his best to solve any IT difficulties. We were really pleased that 97% of parents made an appointment and that 94% of parents managed to keep it. Our consultations in the autumn and spring provide you with formal scheduled opportunities to speak to your child's teacher about how they're getting on, where we want them to be and how together, home and school can help them get there. I'd also recommend that you take time to have a look at the curriculum and year group sections of our school website as these provide you with lots of detail of what your children are studying in school.
A few days after running the Cambridge half-marathon, and I am starting to feel back to normal. Thank you for the messages of support I received. As you know that the half-marathon had a special meaning to me because of the charity I was supporting. I really enjoyed the race, and it is a fantastic way to see parts of Cambridge that you don't normally get to see. I would strongly recommend it to anyone who is looking for a half-marathon in March next year. I started the race sure that I wouldn't plan to run a second half-marathon, but finished it already planning to sign up for the next one!
I now have my second HUGG (Huge Unbelievably Great Goal) to work on, the cable pattern scarf I am knitting for my dad. As you may have guessed by now, I like to plan in detail what I work on and I've had a shock to realise I need to knit 17 cm of scarf each week. As this is the most complicated pattern I've ever done this is a massive challenge, but one I'm determined to rise to. This challenge in particular has made me reflect on how children must feel when they're starting something that is big, uncomfortable, and can feel unsurmountable. I've used this as an opportunity to talk to the children about the learning pit and how we can feel that we want to give up when things are difficult, but we just need to come up with strategies and a positive mindset. I've already started to think about what my HUGGs might be for 2022!
Finally, I would like to give our best wishes to Mrs Morris as she starts her maternity leave next week. We wish her lots of luck for what I'm sure will be an exciting and rewarding time.
I shall be keeping my fingers crossed for warm dry weather this half-term. I hope that you are able to spend time with your family and loved ones. No doubt we will all need a rest before we start the busy half-term that runs up to Christmas.
Kindest regards
Simon Eardley
Headteacher
Photo by Alisa Anton on Unsplash