Friday 10th December 2021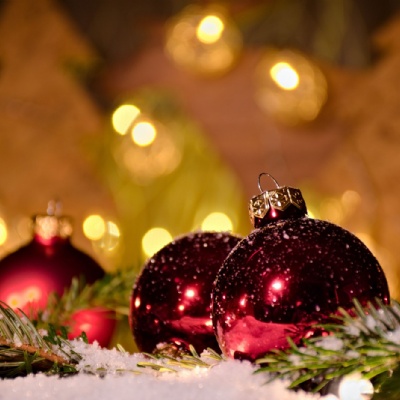 Mr Eardley, the Head Teacher, writes...
Dear Parents and Carers
I trust that you are all well and looking forward to finishing work sometime soon so that you can enjoy the Christmas celebrations and have time to be with family and friends. I think I said earlier this term that the autumn term is perhaps the busiest of the year as we go from starting a new school year and settling children into the routines of a new year group all the way through to the busy events that happen in December. With an increase in Covid cases, particularly this half-term, I have started to feel that this term has been an endurance race, one that we are determined to get to the end of.
As you know from my letter earlier this week, we have a particularly high spike in Covid cases at school, both for children and staff. I want to take this opportunity to thank the staff in school, particularly Mr Marks who has to coordinate it all, for their perseverance, resilience and most of all flexibility. We have been able to cover staff absence without having to use supply staff from an agency. This can only happen when teachers are willing to give up their release time, often at short notice, so that other classes in school can be covered.
I know that some of you have been disappointed that we have had to change plans at short notice. Believe me, we feel equally disappointed that we haven't been able to do everything that we wanted to this term. However, the government announcement this week about changes in safety measures has highlighted for us why we need to be particularly vigilant. Having had my own family Christmas and New Year last year spoilt by Covid cases at home, the last thing I would want for any of you is to have poorly children or family members at a time of year when you want to be able to celebrate. We just need to remind ourselves that there will be other opportunities in other years to host events at school.
There are some topics that are re-occurring themes in newsletters. Sadly the issue of parking ranks highly on this list. At the end of this term, I will have been Headteacher at Orton Wistow for 16 years and in every one of those years, I have had to deal with numerous complaints about parking. This morning when I stood at the gate, a parent wanted to speak to me about the issue. They were keen to point out that they recognised that this is an issue parents need to find a way to resolve and that as a school, we have limited power to dictate where and how parents park. Whilst we stood chatting, another parent did a three-point turn on Wistow Way, bringing the traffic to a halt. Shortly after this, there was a stand-off between one of our parents in their car and a bus coming the other way. Both were in a difficult situation because other parents had parked on the opposite side of the road. Like many parents, I fear that it is only a matter of time before we have a serious accident or possible fatality. We are at the time of year when it is cold and dark and more parents decide to drive to school. I understand this. However, all parents who park outside the school or on neighbouring roads have a collective responsibility to do this safely and sensibly.
When we became an academy in March 2019, all of our existing governors started a new term of office. This has meant that it has been a number of years since we have made any changes to the make-up of the governing body. I am pleased to announce that we have recruited a new Trust Governor to our governing body. Her name is Karen Hales and until recently she had been a parent at the school for many years. Not only was Karen a parent, but she had also played a very active role in supporting the school, both through her Bible stories group and Operation Christmas Child. We look forward to Karen joining our governing body in the spring. Two of our existing parent governors, Mark Bewick and Suzanne May, have also shifted their roles and will now be Trust Governors on our governing body. This has created two new vacancies for parent governors to join us. Jan Neish, Governance Compliance Officer for the Trust, will write to you all early next term to explain what the role of Parent Governor involves and how you would go about registering your interest. I have been a governor at all of the schools I have worked at and in those twenty-five years I know the benefits that come from having parents step up to this important role. I hope that if you have the time, capacity and skills to contribute to the work of the Governing Body, you will consider putting yourself forward as a Parent Governor.
This will be my last newsletter of this term and of 2021. I wish you and your family a very Merry Christmas and a happy and healthy start to 2022.
Kind regards
Mr Earley
Head Teacher
Photo by Stephan H. on Unsplash