Chinese New Year 2022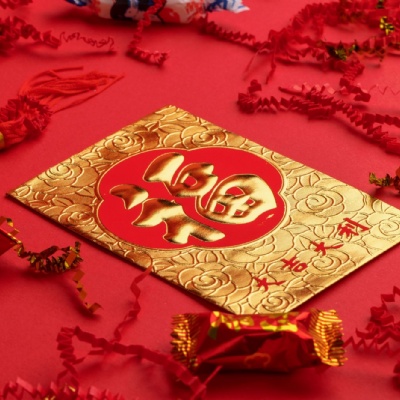 Chinese New Year starts on 1st February 2022.
When is Chinese New Year?
Chinese New Year falls on Tuesday 1st February 2022. Based on the lunar and solar calendars, the actual date of Chinese New Year varies.
Each year in the Chinese calendar is represented by one of the 12 animals of the Chinese zodiac. 2022 is the Year of the Tiger. The tiger is said to be the king of all beasts in China. The qualities associated with the tiger are being competitive, self-confident, brave, and possessing great willpower and strength. The Year of the Tiger last took place in 2010, 1986, 1974, 1962 and so on. If you were born in any of those years, it means that you were born in the Year of the Tiger.
The 12 animals of the Chinese calendar are rat, ox, tiger, rabbit, dragon, snake, horse, goat, monkey, rooster, dog, pig. Next year, in 2023, it will be the Year of the Rabbit.
How can we celebrate Chinese New Year?
In the UK, people often go to London to visit the West End Chinese New Year celebrations. They enjoy a colourful parade, free stage performances, and traditional Chinese food, and wish each other "Xin Nian Kuai Le" (Happy New Year in Mandarin) or "San Nin Faai Lok" (in Cantonese).
Unfortunately, in 2022, the usual Chinese New Year celebrations have been cancelled.
Instead, you can follow #CNYLondon on social media to enjoy an online programme of events and activities from 31 January, see a special television broadcast on 6 February and spot the London Eye illuminated in red and gold.
Alternatively, if you'd like to celebrate Chinese New Year at home, you could:
Eat Chinese food including lucky dishes like fish, dumplings, Nian Gao (sticky rice) and Spring rolls
Decorate your home in red and gold colours, and display lanterns and pictures of tigers.
Give your children red envelopes containing money as a way of wishing them good health and luck for the coming year
Set off fireworks responsibly in the garden
Photo by Jason Leung on Unsplash