Christmas at OWPS 2022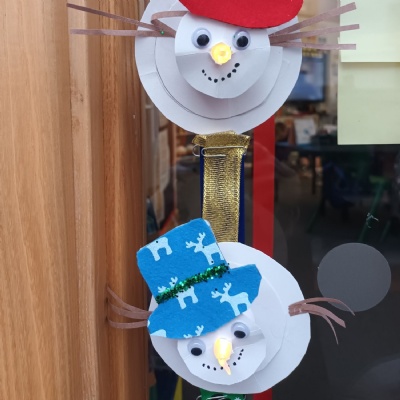 A round-up of all the festive happenings at OWPS.
Christmas at Orton Wistow Primary School began on the 1st of December with Christmas decorations transforming the school for the festive season. Each class has made ornaments to decorate their classrooms, including: sourdough Christmas trees in Foundation Stage, lollipop trees in Year 2, log reindeers in Year 3 and snowmen with light-up noses in Year 6.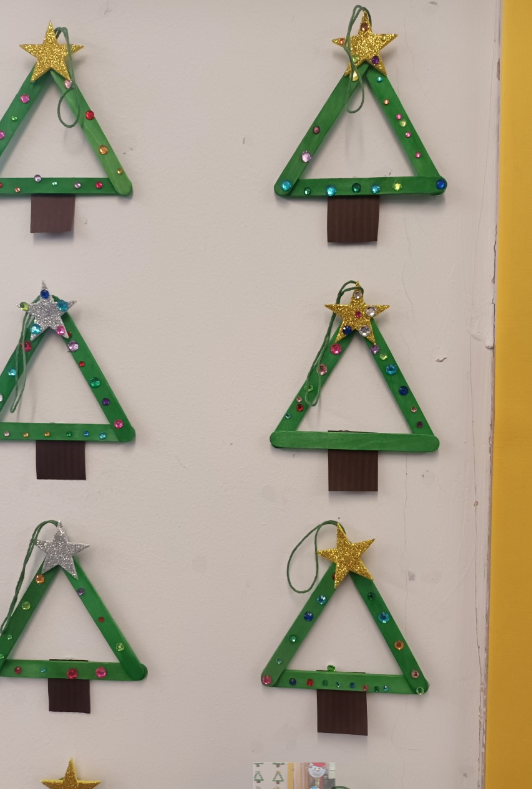 On 30th November, Reverend Alexandra visited to announce the winner of the Christmas Card Competition. Congratulations to the winning entry, which came from a Giraffe class member. If you live in Wistow, Alwalton, Southgate or Northgate, look out for the cards dropping through your doors very soon!
Children in Foundation Stage and Year 2 worked hard to prepare Christmas performances that were enjoyed by the whole school, and parents and carers. On 1st December, the Magpies and Penguins performed a nativity to a hall full of Foundation Stage family members. They read their words confidently, sang loudly and put a smile on everyone's face.
On 7th December, Year 2 put on a play called "Don't Be afraid!" in both an afternoon and evening performance. They did an amazing job learning their lines and all the songs. They all spoke clearly and sang with enthusiasm and enjoyment.
Other Christmas events have included the annual Friends of Orton Wistow Christmas Fayre, the FOWS Children's Christmas Sale (an opportunity for the children to buy gifts for their friends and family) and the special Christmas Dinner for staff and children, which took place on Wednesday 14th December.
The school has also been made festive by our housekeeper Mrs Wilson's christmassy trolley. As well as lights, tinsel and decorations, Mrs Wilson has been counting down the sleeps to Christmas!