Coping with Bereavement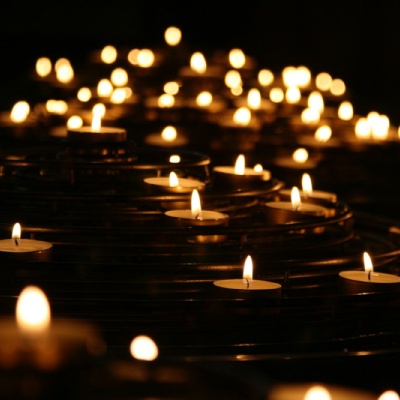 Experiencing bereavement is difficult at any age. Discover how adults and children can find support to cope with loss.
What happens when you go through bereavement?
Keep Your Head - Cambridgeshire and Peterborough Adult Mental Health explains what occurs when we experience a bereavement:
It is devastating when you lose someone close to you. Everyone's experience of grief is unique, but there are some common things that lots of us will feel. You might feel numb, angry, exhausted or guilty for something you did or didn't do or say. Your mind will be distracted so you may also find it hard to concentrate as well as you would do normally. These feelings are normal and will pass, but it can take time.
The Anna Freud Centre provides a helpful video about coping with loss and bereavement based on what young people have said:
What happens when we experience grief?
Mind explains how grief can affect people in different ways:
Grief can be difficult and stressful and nearly everybody goes through it at some point in their lives. Despite this, it can be very difficult to predict how we might react to a loss, as it is a very individual process.
Children and adults may experience some or all of the following after a bereavement:
sadness and depression
Shock, denial or disbelief
Numbness
Panic and confusion
Anger or hostility
Feeling overwhelmed
Relief (if it had been a long and difficult illness, and the person had been suffering)
Mixed feelings
It is important to remember that there is no right or wrong way to experience loss. Some children and adults may seek help straight away and others may need time to deal with things slowly.
Children may not be able to articulate their feelings, so it is important to look out for signs that they are not coping. Grief can manifest itself in sleep problems, changes in appetite, physical health problems, and changes in behaviours such as withdrawing from others or wanting to be with others all the time.
The 'Grief Cycle' explains the different stages of grief, although children and adults may not experience all of these stages, nor experience them in the same order. For more details on the stages of grief, please download the document at the end of this page.
Where to go for support with bereavement
The NHS provides details about bereavement charities that offer helplines, email support, and online communities and message boards for children.
These include:
You can also find out more about children and bereavement from the Childhood Bereavement Network
The NHS also provides information about how to prepare your child for a bereavement, how to make a memory box and how to talk about the person who has died. For more information, please click here.
Where to go if you or your child need support
If you have any concerns about your child/ren's mental health, you can get more information and advice by visiting chums.uk.com, the Mental Health and Emotional Wellbeing Service for Children and Young People.
You can also contact your child's class teacher to raise any mental health and well-being concerns by emailing office@owps.org.uk, using the website contact form, or emailing your child's year group (all the year group emails are listed here).
If you are concerned about your own mental health and well-being, you can read more about how to access further advice and support by clicking here to visit Mind's website.
The NHS is encouraging people to come forward for support with mental health and well-being, with the GP cited as the first port of call.
Photo by Mike Labrum on Unsplash