Coping with Change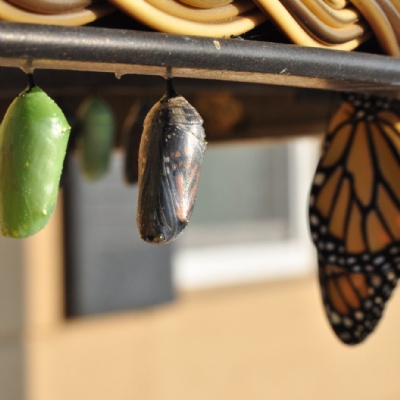 It's that time of year when children and adults may be facing changes in their life, not least the end of the current school year. Find out how you can help your child/ren navigate changes.
How can we help children cope with change?
Having manageable day-to-day routines can help support your child when life is changing in other ways. Scheduling to talk at the end of the day and discuss any worries is a good way to help your child manage their concerns. Other routines like a walk, watching a favourite TV show together, or time spent playing games or colouring are ways to reinforce a child's sense of stability.
Change can often cause children to behave differently, perhaps making them more attention-seeking or 'naughty' than usual. It's important that we recognise that this behaviour is how they are expressing their anxiety, but also that we maintain boundaries to help them feel secure. Dealing with the difficult behaviour (rather than ignoring or permitting it) is necessary, but also having a chat with your child about why the behaviour arose in the first place will also help them.
Children may have lots of questions about what the change will involve, for example, asking about a new house if you're moving or wanting to talk about their new class for next term. Some of these questions may seem repetitious, but this is all part of the process of how a child digests and processes change. Talking to them regularly about what is going to happen, and what they can expect, will help them to accept and be prepared for the changes.
Indeed, preparation is key as it will help your child feel ready for what is coming next. A list of things that need to be packed if going on holiday, a calendar counting down to the start of term, or photos of what the new house will look like are all examples of how you can help your child feel prepared.
For more information, please click on the link below:
https://www.bbc.co.uk/cbeebies/grownups/helping-children-deal-with-change
Where to go if you or your child need support
If you have any concerns about your child/ren's mental health, you can get more information and advice by visiting chums.uk.com, the Mental Health and Emotional Wellbeing Service for Children and Young People.
You can also contact your child's class teacher to raise any mental health and well-being concerns by emailing office@owps.org.uk, using the website contact form, or emailing your child's year group (all the year group emails are listed here).
If you are concerned about your own mental health and well-being, you can read more about how to access further advice and support by clicking here to visit Mind's website.
The NHS is encouraging people to come forward for support with mental health and well-being, with the GP cited as the first port of call.
Photo by Suzanne D. Williams on Unsplash