Friday 11th February 2022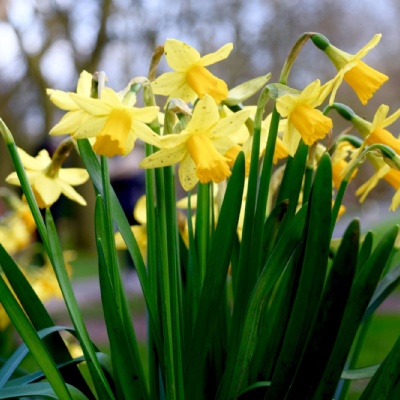 Mr Eardley, the Head Teacher, writes...
Dear Parents and Carers,
When I was a class teacher I used to love each term for different reasons. I liked the autumn term because there was the thrill of a new school year as I got to know my new class. I liked the summer term because it was when I saw how far the children had come, and we rounded off the year with a celebration of their achievements. I always enjoyed the spring term as it was when I felt that the children switched up a gear, having found their feet, and was when their progress accelerated. From looking at the work children show me and from what I see on the class Twitter feeds, I hope that they are proud of the stunning work they have produced this term. If you haven't already signed up to follow the Twitter feeds of your child's class as well as the school feed, I strongly recommend that you do as they give you a real insight into the amazing learning that is going on in school.
We have recently invested in a new Ipad for each class. They may not be the latest model (they were too expensive for our IT budget) but we know that we will be able to put them to good use. It will be much easier for teachers to Tweet during the week, and we are also looking forward to using them to project children's work onto the whiteboard in the classroom so that we can share their ideas with the rest of the class. We know that there are also some amazing apps that we can now start to use.
COVID
We currently have 1 child and 1 staff member off with Covid and have been pleased see the numbers decline steadily over the last two weeks. This has mirrored what is happening in our Local Authority. I hope that this means that we are over the worst and that we can now start thinking about the things that we can reintroduce. I think the first of these will be a return to some face-to-face assemblies starting after half-term. We will then look at the school calendar again to see what activities we can resume for parents to come into school.
Parent Consultations
We have always been very fortunate that we have a very high number of parents who sign up for a parent consultation appointment. I know that there are schools that find this much more difficult. This week was no exception, and we had 97% of parents book an appointment. Thankfully, the vast majority of parents were able to make their appointments, and we had fewer 'no shows' than at the Autumn Parent Consultations.
I know that teachers put a lot of effort into preparing for these appointments, and I am grateful that they are happy to produce the detailed reports that we share with you via the Parent Portal. I would also like to publicly thank Mr Marks who is the mastermind behind the reports and Mrs Schneider who uploads each individual report! Like everything in school, this takes a team effort.
And finally...
Thanks for being understanding and supportive this last half-term. I am disappointed that we aren't yet back to where we would like to be and that you haven't been able to come in to school for some time. I am conscious that we are nearing the second anniversary of the first lockdown and what was the start of two years of constant change and challenges. Personally, I have felt the toll of this at times, and being in a constant state of readiness can be exhausting.
I hope that the weather stays sunny and mild this coming week so that you can have a break with loved ones. I think my half-term will include reading, gardening, and seeing relatives. I've started knitting a hat for myself which involves juggling five needles at once. Despite a year of knitting, I haven't made anything for myself yet. My family members might suggest that they have been my warm-up projects before I made something I was happy to wear!
Have a lovely break, and we will see you after half-term.
Mr Eardley
Head Teacher
Photo by Shishir Pandey on Unsplash