Friday 12th November 2021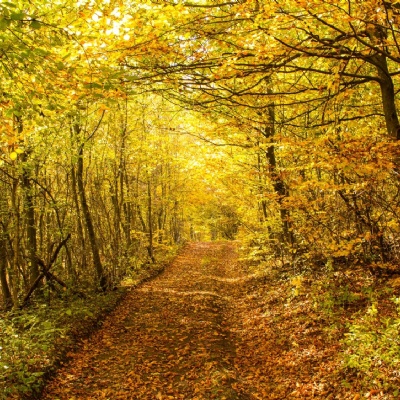 Mr Eardly, the Head Teacher, writes...
Dear Parents and Carers
It's a bit of a cliché to say that you don't know what you've got until it's gone but as we have started to do some of the things that we used to do as a school, I realise just how much I've missed them. This week the Year Five children performed their play about Beowulf to the rest of the school. We had hoped to be able to have all of their parents in for a face-to-face performance but sadly local Covid restrictions meant that this was not possible, and we've had to film the performance instead. Despite this, it's hard to put into words just how brilliant it felt to see the children performing again to an audience.
I'll be honest and admit that not only did I smile throughout, I did also have tears in my eyes at a couple of points. I looked at the faces of the children in the audience, and they were all transfixed by what was happening on the stage and beaming as the story unfolded. When I also looked at the children on the stage, I realised how much they have also missed the chance to share their acting and performing talents. We may find that as we go through this year, more of the performances may have to be filmed for parents but what we will carry on doing is making sure that children have the opportunity to perform for an audience. This has always been something that we've been passionate about, which is why the children have opportunities every year to take part in a play or production. Occasions like this give children the chance to develop their speaking and listening skills, their singing, their dancing, their acting and, perhaps most importantly, develop their confidence.
The weather has definitely taken a turn this week and the days seem darker and wetter than even a couple of weeks ago. As we look over the next few weeks and head towards Christmas we will have to strike a balance between what we can still do as a school and what we may have to adapt. Whether we can have parents in school or not for events closer to Christmas, we will make sure that the children get to enjoy this special time of the year.
Once again this week, Mr Marks and I have been visiting classes as part of our learning walks. I've been struck by the exciting curriculum that we offer our children and how it is tailored to the needs and interests of the children in school. Whenever I go into a classroom, I'm always greeted by a sea of happy faces, and children will give me a wave and say hello. I might be a bit old-fashioned, but good manners really matter to me which is probably why the PRIDE Code starts with the word Polite.
I'd also like to take this opportunity to recommend that you follow the school Twitter account and the accounts for any class that your children are in. I follow all of them, and they are brilliant examples of the things that we do in school. I know some classes tweet more than others but all classes are expected to tweet at least once a week.
We're always looking for ways to communicate with you and to let you know what your children are doing in school. This week, we decided to buy a new online product called Century, which we will use with the Key Stage 2 children. It sounds slightly futuristic to say that the system uses artificial intelligence to learn about the things that children can do well and what they find more difficult in English, maths and science. It then uses this to plot their route and give them tasks to help fill the gaps. We plan to use this in school in lessons and for small groups of children who need extra practice. But we're also really excited that Century can be used at home, and we are looking at how we can use this to set homework for Key Stage 2 children. The beauty of the system is that it would allow children and you to see demo videos that explain the task in more detail and the work is also marked by the system which means that you'd be able to see whether your children got the answers right or not. I know that sometimes some of you have a battle with your children and that homework can take much longer than we intended. I remember this battle with my own children when they were at school. Century allows us to set tasks or to set homework by a time period which means we could ensure that your children don't spend longer than they should on a piece of homework. As you can see, I am rather excited about this. Mr Marks will write to you soon with further details when we launch this officially.
Mr Eardley
Head Teacher
Photo by Michal Ico on Unsplash