Friday 27th May 2022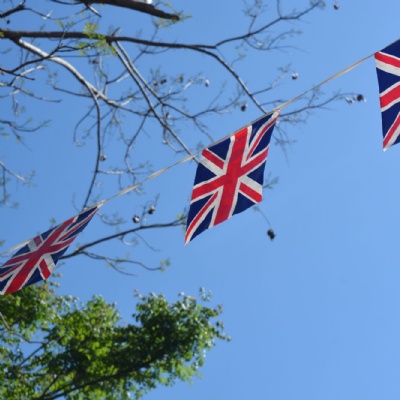 Mr Eardley, the Headteacher, writes...
Dear Parents and Carers
I have been out of school for all of this week apart from today. I led an Ofsted inspection as part of my training to lead a wider variety of inspections. Thankfully I passed! It is always a strange feeling to be out of my own school for a few days and spend so long in someone else's. Although all of my concentration has to go on inspecting, there is always part of my brain ticking away in the background thinking...'I wonder what's happening at Wistow now?'
Thanks to the joys of Twitter, I was still able to connect with what was going on at OWPS, and I can see that it was another incredible week.
I felt as though I was watching the drama of the bee swarm unfolding before my eyes. Yet again, this was a great example of parents and the school working together to keep everyone safe. In true Wistow fashion - we didn't miss the opportunity to see this as a chance to learn something new. Why watch a YouTube clip about bees when you can go outside and speak to a beekeeper and hear from an expert? When the world gives you lemons, make lemonade!
As a school, we spend a lot of time thinking about how we can give the children real-life experiences. Our Culture and Outdoor Learning Passports are both designed to encourage children to make the most of learning outside. In September, we will also launch our 'Out and About Passport' which will give you ideas of things you can do with your child over the year. We have always been a school that has high academic aspirations for our children, but we also recognise and value the learning that can happen out of the classroom and out of the school.
I was sad to miss the Jubillee celebrations but once again Twitter gave me an insight into the amazing activities that the staff had planned. What a wonderful way to mark the Platinum Jubilee. I am looking forward to seeing the completed art project where each class filled a silhouette of the Queen with native British flowers. Mrs McIntosh never ceases to amaze me with her ingenious ideas to promote art in the school. I may have said before that art was always my favourite subject at school, and I was fortunate to have my talents spotted at an early age by one of my teachers who encouraged me to develop my skills. (Years later, I volunteered at my old primary school whilst at Sixth Form and was there when she retired. I painted a picture for her as a leaving gift. 🙂) I think things like this have influenced the decisions I make as Head. I have always wanted to give the children as many opportunities as possible to find their talent and nurture it.
Well, we have made it through to half-term. I have no doubt that the next and final half-term will be as busy as always. We are already thinking about how to organise the Years 1-6 Open Day that you are invited to attend on Monday 27th June 2022. We need to think about how we can get bookings in a way that is fair for everyone. Watch this space for details early in June.
Have a wonderful half-term break celebrating the Platinum Jubilee.
Mr Eardley
Headteacher
Photo by Sophie Spree on Unsplash