Healthy Schools and Food Smart Bronze Award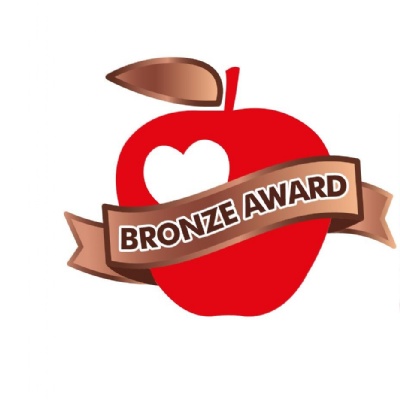 On 24th November 2021, Healthy Schools Cambridgeshire and Peterborough presented a Healthy School and Food Smart Bronze Award to Ms Porter and the Eco Warriors, together with our Catering Manager, Mrs Anderson.
The aim of the Bronze Award is to encourage schools to review the initiatives in place and the work being carried out to improve the health, wellbeing and resilience of the school community.
Ms Porter worked with other OWPS staff to bring together the evidence for how Orton Wistow Primary School is achieving in these key areas.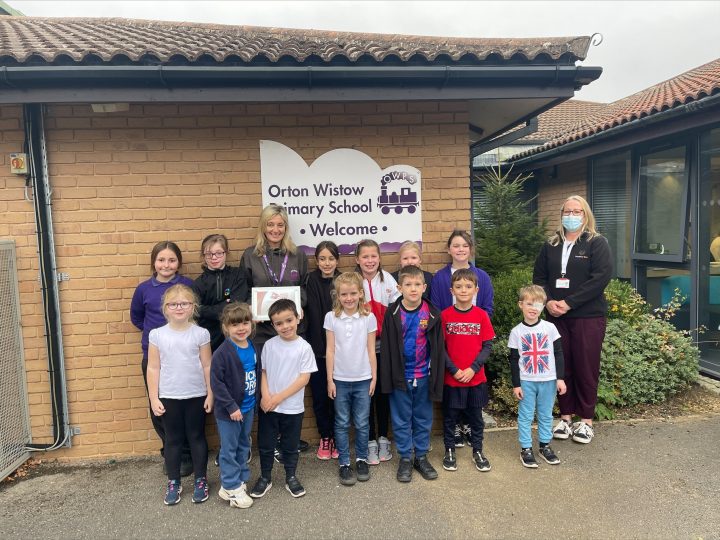 Healthy Schools Cambridgeshire and Peterborough praised the school's commitment to embedding a whole school approach to health and wellbeing:
The commitment to embedding a whole school approach to health and wellbeing throughout the school is impressive and the process of achieving these two awards has helped the staff to recognise and celebrate all the good work that they are doing currently and have plans to do in the future.
Participation in the Food Smart programme has especially impacted on the children's knowledge of how to keep healthy, both in terms of exercise and the importance of what they eat. To quote the Healthy Schools lead teacher: "The children have learned that not all food that is advertised as "healthy" is and they have made links between exercise and a healthy diet. Parents and carers also have more understanding of how to help at home."
The school has a dedicated tab on its website to health and wellbeing which not only reflects the dedication of the school to this agenda but provides an ideal means of raising awareness amongst parents and carers about how they can also get involved. Take a look here:
Orton Wistow Primary School – Mental Health and Wellbeing News (owps.org.uk)
Source: https://healthyschoolscp.org.uk/awards/healthy-school-award/orton-wistow-primary-school-2/
The school is keen to move towards achieving the Silver Award. As Ms Porter explains:
...we are looking to complete the Silver Award to further the work we're doing with our PSHE curriculum and Wellbeing project. One of our teachers is also completing the DfE Senior Mental Health Lead training, with the idea that this qualification will enable us to increase our support for children with difficulties and to promote positive mental health.
Source: https://healthyschoolscp.org.uk/awards/healthy-school-award/orton-wistow-primary-school-2/