Jubilee Celebrations at OWPS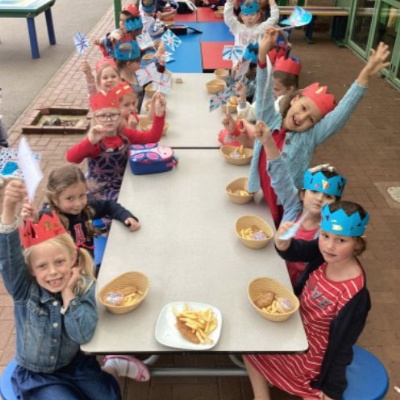 Orton Wistow children and staff celebrated the Queen's Platinum Jubilee in style on Tuesday 24th May 2022.
The children started off the day with two special Platinum Jubilee Singing Assemblies, one for Key Stage Two children and one for Foundation Stage and Year One children, which included singing a couple of verses of the National Anthem.
It was then all hands on deck to set up tables under the canopy in preparation for a Jubillee Fish and Chip lunch. The children coloured Union Jack bunting which was used to decorate the school, and some classes even made crowns.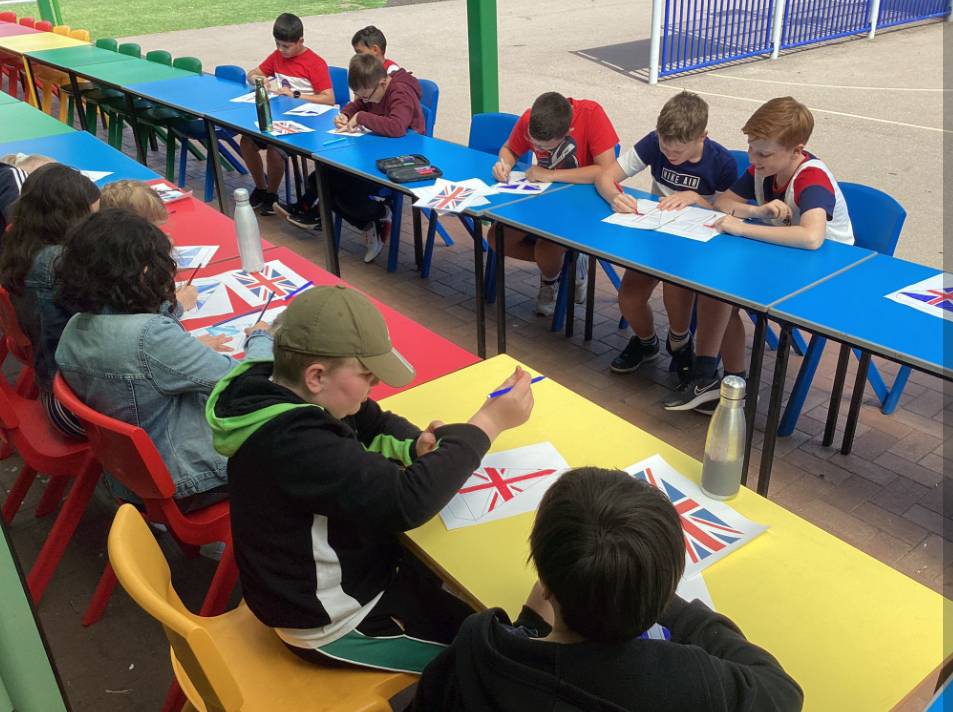 Many of the children also had an opportunity to look at the OWPS 20th Century history timeline and talk about where the events fit into the chronology of the last century.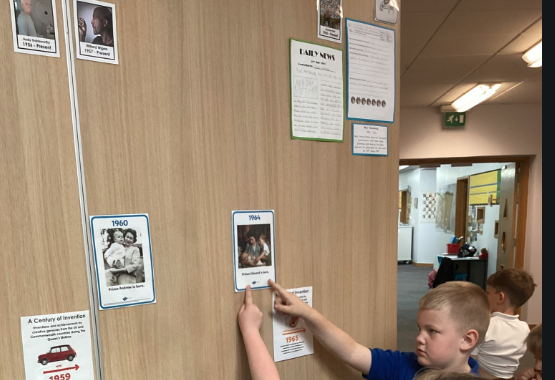 Mrs McIntosh arranged for each class to create a special art project using wildflowers native to the UK and the silhouette of the Queen's head. They are now on display near the school entrance and look amazing!