Key Sports February Half Term Camps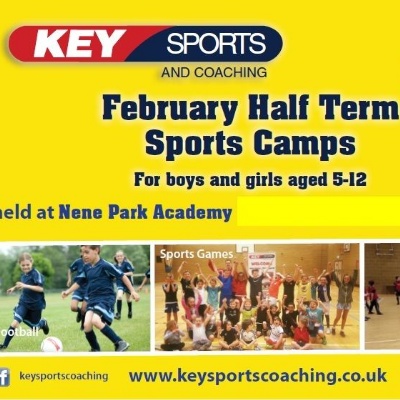 Key Sports is running a Sports Camp during the Feburary Half Term.
Key Sports Coaching are running February Half Term Sports Camps at Nene Park Academy Monday 14th February - Friday 18th February.
For boys and girls aged 5-12 years old, a variety of sports are played throughout the day and there are medals and trophies to be won!
9.30am-3.30pm £15 per day. To book visit www.keysportscoaching.co.uk.