Library Corner February 2022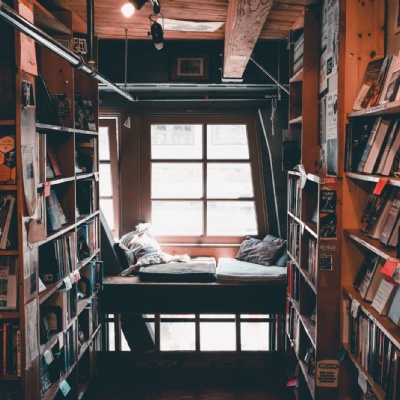 By Mrs Campling, OWPS Librarian
What does it take for a story to stay with you forever? Each of us will have a different answer to that question, I'm sure; but I think one of the main universal factors is reading a story in which you can see yourself, either as you are or as you would like to be. I would like to be as creative, hospitable, and joyful as Anne Shirley; but I fear I'm more often like Arthur Dent (bewildered, tired, and perpetually in search of tea). That my two favourite books are so wildly different supports my theory about seeing yourself in a story - you'd be hard-pressed to find similarities between Anne of Green Gables and the Hitchhiker's Guide to the Galaxy beyond the Mrs Campling connection! As I've written before, I take great pride in the diversity of our collection at OWPS. It's a continuing, evolving effort, but I am confident that every child could find themselves reflected in at least one book in the library, and I hope that continues to grow!


One of the areas that this is reflected in is our Biographies section. Three years ago we mainly had bios of people the children learn about in class, whereas now we have a rich variety of individuals, both living and dead, from all walks and purposes, and it's one of the areas of the library that sees the most traffic! The Little People, Big Dreams collection is a huge part of this, and I highly recommend getting a few at home - our favourites in the Campling house are Ayrton Senna and Amelia Earhart.

This week is National Storytelling Week, so I thought I'd share some ideas for getting really immersed in stories at home!

Act them out/'play' them. Ninety percent of what my daughter wants to do is re-enact her favourite stories (be that film, tv or book) - we're currently in an Encanto/Spidey & His Amazing Friends/My Little Pony loop - and this can be a great way for you to get to know what they're into (trust me, I can list more ponies and their respective cutie marks than I ever wanted to). It's also a great way to extend engagement, particularly when children are struggling with particular things, as you can explore character choices and encourage children to think about the choices they would make in that situation, as you act it out.

Read a chapter a night of a book that's slightly 'too old' or 'advanced' for them. We recently read Charlie and the Chocolate Factory at home with my 5-year-old, and he was desperate each night to find out what happened next - and the excitement of reading a more grown-up book than the ones he typically brings home from school was just as much a motivator as the quality of the story! This is a great opportunity to introduce your kids to some of the stories you love too.

Go on location! We read The Bog Baby by Jeanne Willis in last year's January lockdown, which coincided with lots of muddy, boggy walks where my kids hunted for bog babies of their own. A year later, they still talk about bog babies when we visit those places! Now, to get them into a book with a nice, warm location…

Make up your own. My 5-year-old is very into coming up with his own stories, and while some of them may be convoluted and not particularly eventful (he wrote one where for three 'chapters' he described different cakes that the characters ate) it's a great way to exercise those creative muscles. You could write one collaboratively as a family, or challenge everyone to write a story using the same title as a springboard. You can also get storytelling dice that give you ideas.
In fact, here's a game I use with my story writing club in school:
Equipment needed: a dice, and an imagination!
Instructions: roll the dice three times. The first roll gives you the character, then the setting, finally, the problem. Once you have your setup, solve the problem and finish the story! You can even fill in your own grid with characters, settings, and problems of your own.
| | | | |
| --- | --- | --- | --- |
| NUMBER ROLLED | CHARACTER | SETTING | PROBLEM |
| | A two-headed monster | Inside a hidden cave | Found an unlucky penny |
| | A fire-breathing dragon | At a farm | Was chased by a tornado |
| | A pirate princess | By a lake | Got lost in space |
| | An ordinary human being | In a hot desert | Got separated from their friend |
| | A cowardly wizard | In a dark forest | Ate a poisoned berry |
| | A grumpy bear | At a magical castle | Lost their memory |
As always, if you want to support the school in diversifying and growing our library collection, you can shop our wishlist here:
https://www.anewchapterbooks.com/shop?Wishlists+(All+Schools)=Orton+Wistow+Primary+
And don't forget to follow the library on Twitter for more book and library updates! @OWPSLibrary
Photo by Clay Banks on Unsplash