Meet the OWPS Reading Racoon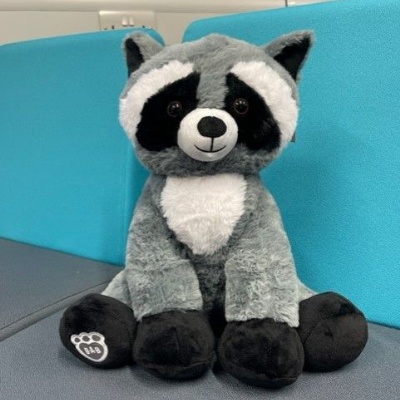 The children at OWP have voted on a name for our new Reading Racoon.
To continue to encourage a love of reading at OWPS, Reese the Reading Racoon has joined our school. Each class voted on a selection of names and the name that was the most popular was chosen.
Each week, Reese will be awarded to the class who are our Reading Champions for that week.
The Reading Champions are announced each week in the Achievements section of our website and newsletter. Every time a child reads with an adult at home, they earn a Dojo point towards their class reward. Our target is that every child reads WITH an adult at home 5 times a week. The class with the highest percentage of children who read 5 times or more that week become our Reading Champions for that week.
We hope that the children will enjoy having Reese to visit them if they are the Reading Champions and that she will encourage the children to keep reading five times or more with an adult each week.