Mental Health Awareness Week - Loneliness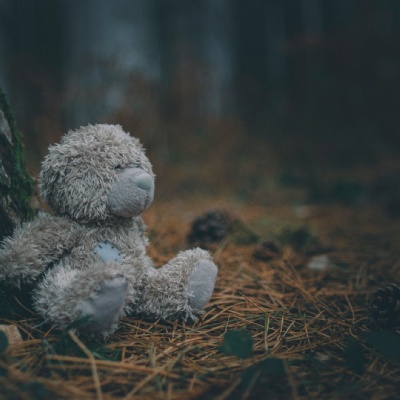 Mental Health Awareness week takes place from 9th - 15th May 2022 and the theme this year is loneliness.
What is Mental Health Awareness Week
Mental Health Awareness Week is hosted by the Mental Health Foundation. It is an annual event when there is an opportunity for the whole of the UK to focus on achieving good mental health. The Mental Health Foundation started the event 21 years ago. Each year the Foundation continues to set the theme, organise and host the week. The event has grown to become one of the biggest awareness weeks across the UK and globally.
On their website, the Mental Health Foundation explains why the theme of loneliness has been chosen:
Loneliness is affecting more and more of us in the UK and has had a huge impact on our physical and mental health during the pandemic. Our connection to other people and our community is fundamental to protecting our mental health, and we need to find better ways of tackling the epidemic of loneliness. We can all play a part in this.
https://www.mentalhealth.org.uk/campaigns/mental-health-awareness-week
What is loneliness?
The Children's Society (https://www.childrenssociety.org.uk/information/young-people/well-being/resources/loneliness) describes loneliness as "being alone when you don't want to be or feeling alone when you are with others. If you find it difficult to make friends, you may withdraw from social activities and begin to feel sad and lonely."
If you choose to be alone for some quiet time that is different from loneliness because you have made the choice to be on your own. Feeling lonely can have a detrimental impact on your mental health and cause anxiety and depression.
Childline explains that people might feel lonely if they:
How can we combat the feeling of loneliness?
If you are feeling lonely, you could:
Reach out to people - making contact with others on social media, by telephone, or in person can help us to feel connected again.
Go for a mindful walk - being outside and seeing other people can help lift our thoughts and notice what's going on in the world around us.
Take up a hobby - whether it's something you do by yourself or with others, taking up a hobby that you enjoy is a good way to occupy your mind and stimulate feelings of positivity.
Find ways to enjoy your time alone - if you do find yourself with time on your hands, think of how to fill your time with interesting and useful activities, or simply take the opportunity to relax.
Get advice on how to build your self-confidence and self-esteem - if you find it nerve-wracking to meet new people, there are techniques to help things go smoothly and encourage you to seek out the company of others.
Stay up to date with the latest on Mental Health Awareness Week, and follow their social media account for updates on the week.
Where to go if you or your child need support
If you have any concerns about your child/ren's mental health, you can get more information and advice by visiting chums.uk.com, the Mental Health and Emotional Wellbeing Service for Children and Young People.
You can also contact your child's class teacher to raise any mental health and well-being concerns by emailing office@owps.org.uk, using the website contact form, or emailing your child's year group (all the year group emails are listed here).
If you are concerned about your own mental health and well-being, you can read more about how to access further advice and support by clicking here to visit Mind's website.
The NHS is encouraging people to come forward for support with mental health and well-being, with the GP cited as the first port of call.
Photo by Egor Myznik on Unsplash