New Year Theme for Yourself 2022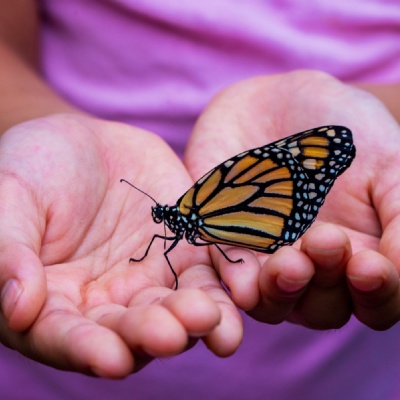 The Mental Health Foundation has launched an alternative to New Year's resolutions by inviting people to set a theme instead to help their wellbeing.
New Year theme for yourself 2022
The Mental Health Foundation is inviting people to take a compassionate look at their mental health needs and self-development in 2022. They are aiming to combat the usual pressures that can arise from setting New Year's resolutions by encouraging a more holistic approach:
New Year self-improvement can be a positive thing with benefits for your mental and physical health.
This year when thinking of self-improvement, find things that work for you, irrespective of what others are doing. And remember to ask for support if you need it.
New Year's resolutions can be fuelled by unhelpful self-criticism. 'A festival of finding ways in which we are not enough'. So, instead we propose that you try setting a theme.
How can we set a theme for 2022?
The Mental Health Foundation has produced a Theme for Yourself handout to help you and your child to identify what you'd like to do to support your mental wellbeing this year: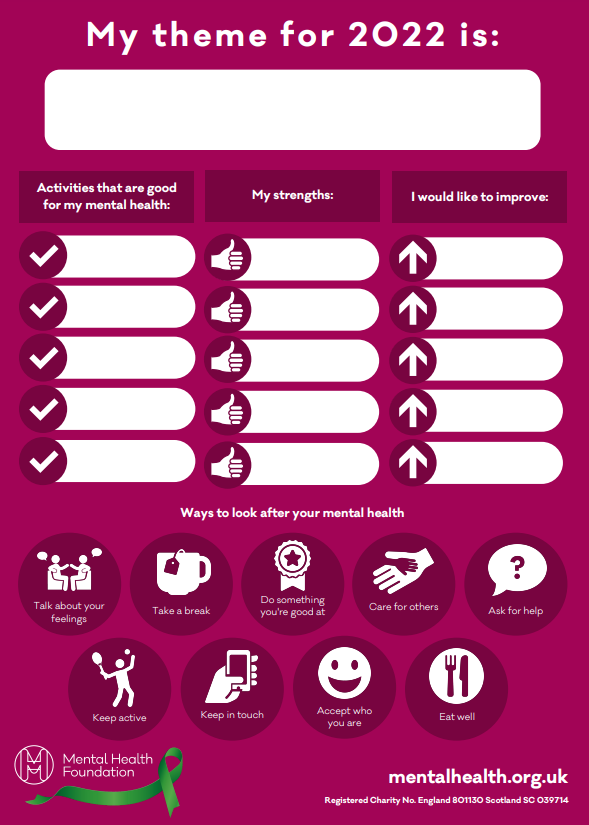 These sheets are available to download at this bottom of the page.
A selection of themes suggested by The Mental Health Foundation include:
For more information please visit https://www.mentalhealth.org.uk/blog/new-year-theme-for-yourself-2022.
Where to go if you or your child need support
If you have any concerns about your child/ren's mental health, you can get more information and advice by visiting chums.uk.com, the Mental Health and Emotional Wellbeing Service for Children and Young People.
You can also contact your child's class teacher to raise any mental health and well-being concerns by emailing office@owps.org.uk, using the website contact form, or emailing your child's year group (all the year group emails are listed here).
If you are concerned about your own mental health and well-being, you can read more about how to access further advice and support by clicking here to visit Mind's website.
The NHS is encouraging people to come forward for support with mental health and well-being, with the GP cited as the first port of call.
Photo by David Clode on Unsplash