WW1 Day KS2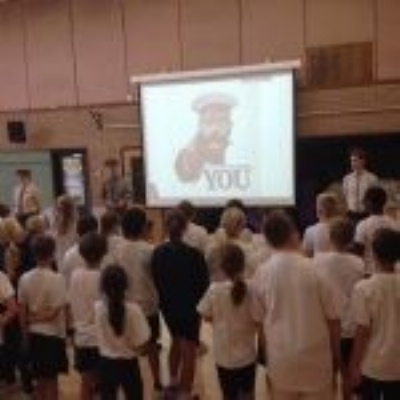 Stand to attention!
UKS2 enlisted in the army as part our WW1 topic.
Hard training and bully beef sandwiches!
Year 5 and 6 answer the call! As part of our World War 1 topic all the children in Y5/6 were enlisted into the army. They had a tough and disciplined afternoon of drill, physical training and battle tactics. They assumed the identity of real soldiers from Peterborough who fought in the war and finished the day with bully beef and tea!