Mimi and the Mountain Dragon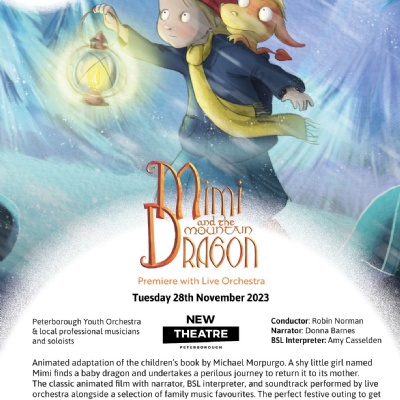 Mimi and the Mountain Dragon is an animated film based on the book by Michael Morpurgo, with a live orchestral accompaniment, narrator and choir to be shown at New Theatre Peterborough on Tuesday 28th November, 6:00 to 7:00 pm.
We are excited to say that we will be joined by Rachel Portman, OBE, academy award winning composer of the music and James Burstall, film and tv producer and CEO of Agronon production company. James will be giving a short talk before the performance.
Please use the following link, https://newtheatre-peterborough.com/event/mimi-and-the-mountain-dragon/, for the box office.