A Christmas Carol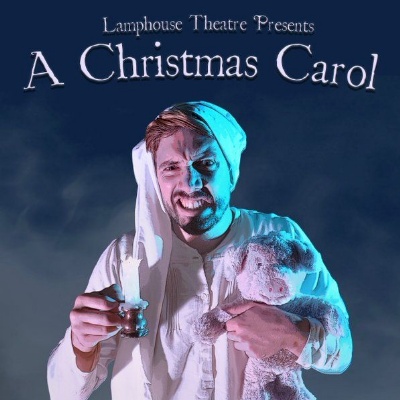 The Key Theatre is hosting a socially-distanced, family-friendly production of A Christmas Carol from Tue 15 Dec 2020, 19:00 - Thu 24 Dec 2020, 14:30.
Just how many characters can one man play? Can he sing and make jokes at the same time? Join Lamphouse Theatre this Christmas to find out!

Ebenezer Scrooge hates Christmas, but the Cratchits are full of festive cheer even though times are hard. Can four ghostly apparitions teach Scrooge an important lesson in time for Christmas morning?

With live music, packed full of family fun and side-splitting comedy, Lamphouse's one man version of A Christmas Carol will bring you some much-needed Christmas cheer!
We're happy to announce that, all being well, A Christmas Carol will be performed live in the Key Theatre Studio with socially distanced seating. If, for any reason, the show cannot go ahead, a film version will be available for you to watch online.

A Christmas Carol will be performed by Tom Fox and Richard Parnwell on alternative nights - for more information please visit www.lamphousetheatre.co.uk
There are also twelve seats available on the sides of the stage (six on either side). These seats are available for household bubbles of six people. If you would like to book these seats for your group of six please choose the non allocated seats on the seating plan and your seats will then be allocated on the day.
Visit https://vivacity.org/theatre-events/autumn-2020/a-christmas-carol/ for more details.