Christmas at Sacrewell 2020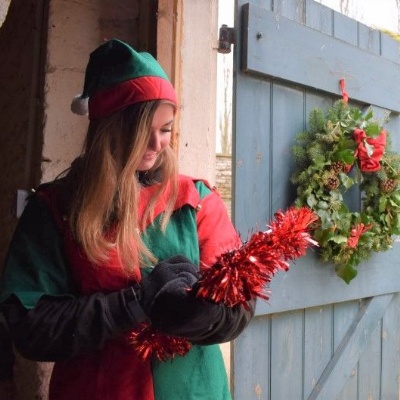 Father Christmas experiences at Sacrewell Farm.
"Elf and Safety" have been working really hard with Santa to create a magical and fun Sacrewell Christmas Experience in keeping with the times this year.
Santa's sleigh is landing at Sacrewell Farm for a truly wonderful experience with some unique twists to create exciting memories for all. Come along and see the "Big Man himself" at the Christmas Farmhouse and give him a wave before he heads off on his epic Christmas Eve journey.
Immediately after your chat with Santa head straight to Santa's Christmas mini-village located in the Play barn area to join our fun present trail.
Bring your own personal letter to Santa and post it in his letterbox in the Post Room area. Whilst you wait for your turn on the present trail, be on the lookout for the Sacrewell Elves doing their top-secret jobs ready for Christmas Eve.
Are you on Santa's good list? If you are, choose from our own special gift "selector" and one of the elves will send your child's choice down the present chute for them to catch at the bottom.
Christmas is a time to celebrate with family and have fun, so book your tickets now and join us this festive season.
All children/under 2's with admission and a Christmas Passport, includes one gift per child and access to the farm and Outdoor play areas. The Christmas 2020 experience will have limited capacity and will operate in line with current government restrictions and social distancing therefore pre-booked tickets only and a strict one-way system will be in place around the site.
Available dates – 12th, 13th, 17th, 18th, 19th, 20th, 21st, 22nd, 23rd and 24th* December.
For more information visit the Sacrewell website.