Junior Bake Off 2021
Children aged 9-15 years old are invited to take part in this year's competition.
If your child loves baking, they might be interested to hear that Junior Bake Off is looking for young bakers:
If you're bonkers about bread or have a passion for pastry then you could be baking in the famous white tent in 2021!
We're looking for talented home bakers to impress our judges. So if you or someone you know is ready to dough battle, then why not apply now!
To apply, head to applyforjuniorbakeoff.co.uk.
If you cannot apply online and would like an application form posted to you:
please email applyforjuniorbakeoff@loveproductions.co.uk
or call 0207 067 4833 stating your full name, full address (including postcode) and telephone number.
For more details please see the poster below or visit the Junior Bake Off webpage.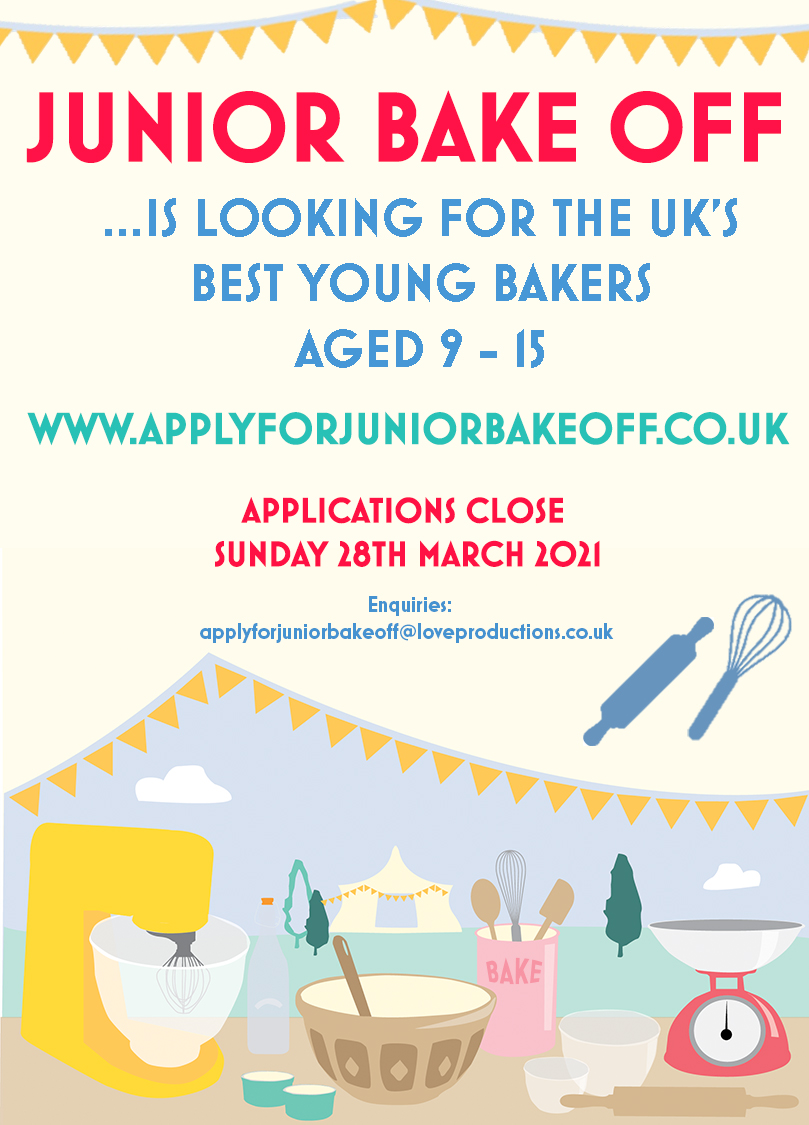 We'd love to hear if you decide to get involved in Junior Bake Off. You can email digital@owp.org.uk and let us know.
Photo by Deva Williamson on Unsplash