St David's Day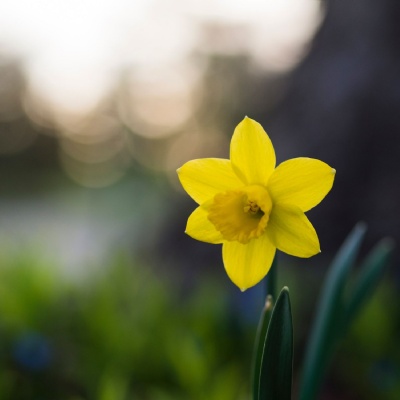 St David's Day is held on 1st March 2021. Discover more about how it is celebrated.
Who was St David?
St David lived in the 6th Century and founded many religious houses in Wales. One of these buildings is St David's Cathedral in West Wales, where St David is buried.
It is said that St David went on a pilgrimage to Jerusalem, where he became an archbishop. On his return, he founded a religious community at St David's. According to those who chronicled his life, he lived a simple existence: praying, working and eating only leeks and water.
Why do people celebrate St David's Day?
St David was renowned for his piety and devotion, and for performing miracles.
St David's Day has been celebrated in Wales since 1120 when St David was canonized. It is a huge day of celebrations for the Welsh because he is the patron saint of Wales.
Celebrations include parades, dressing up in national costumes and eating Welsh food.
How can we join in the celebrations?
Wear a daffodil or a leek
People typically celebrate St David's Day by wearing a daffodil, the national symbol of Wales, or a leek, St David's symbol.

Eat Welsh food
You could try buying some Welsh cakes or cooking Bara Brith, a delicious fruit bread. Other Welsh recipes include Cawl, a hearty stew or Welsh rarebit with laverbread, which is similar to cheese on toast. You can find more recipes at visitwales.com.

Join in the online celebrations
Online events include Gŵyl Dewi, a 72-hour online festival of music, poetry and more which starts on 26 February 2021. There is also an online creative exhibition celebrating young artistic talent from Cardiff.

Learn some Welsh
Did you know that Dydd Gŵyl Dewi Sant Hapus! means 'Happy St David's Day!' in Welsh? You can read more about the Welsh language by clicking here.
We'd love to hear if you decide to get involved in any of these activities. You can email digital@owp.org.uk and let us know.
Photo by Aaron Burden on Unsplash