Shakespeare Week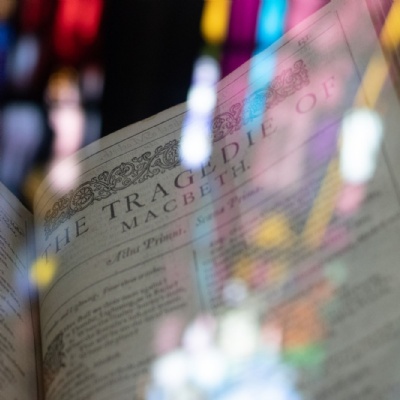 From 15th-21st March, the national Shakespeare Week for primary school children is taking place.
What is National Shakespeare Week?
Shakespeare Week is an annual national celebration organised by the Shakespeare Birthplace Trust, giving primary school-aged children a chance to discover Shakespeare - his characters, stories and language.
We work with primary schools and cultural organisations across the UK to offer children and their families a variety of rich and enjoyable experiences that weave Shakespeare's works, life and times across the whole curriculum.
We passionately believe that every child should have the opportunity for a great first experience with Shakespeare.
www.shakespeareweek.org.uk

Shakespeare's House in Stratford-Upon-Avon
About the Shakespeare Birthplace Trust
The Shakespeare Birthplace Trust is the independent charity that cares for the world's greatest Shakespeare heritage sites in Stratford-upon-Avon, and promotes the enjoyment and understanding of Shakespeare's works, life and times all over the world. Established by Act of Parliament in 1891, the charity runs formal and informal educational programmes for people of all ages.
It holds the world's largest Shakespeare-related museum and archives open free to the public, a collection which is designated as being of international importance. The Shakespeare Birthplace Trust receives no public subsidy or direct revenue funding; it depends on income generated through the support of visitors, donors, grant donors, volunteers and Friends.
For further information visit www.shakespeare.org.uk
How can I get involved?
Join in the online events. There will be lots of daily broadcasts that are free to watch. You can find out more here.

Visit the Kids Zone, which has Games and Puzzles, Art and Design Challenges, Poetry Challenge, and Wellbeing Challenges. To see the range of activities, please click here.
Photo by Matt Riches on Unsplash