World Dawn Chorus Day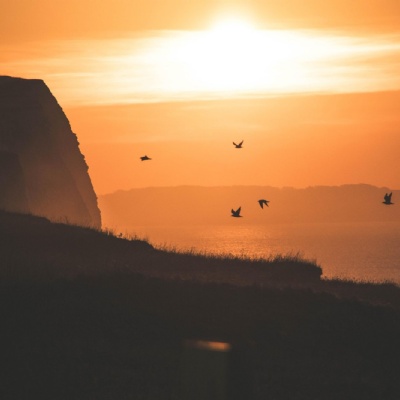 World Dawn Chorus Day is on Sunday 2nd May 2021.
What is World Dawn Chorus Day?
International Dawn Chorus Day takes place on the first Sunday of May. It is the worldwide celebration of nature's greatest symphony. All across the world, people get up early to enjoy the sound of birdsong.
The best time to hear the dawn chorus is during the first hour after sunrise. This usually occurs between 5am and 5.30am.
The RSPB explains:
"Singing at dawn appears to have several advantages. The dim light means the birds may be harder to spot by a predator. Similarly, the poor light makes foraging for food difficult, so perhaps it is a better time to be singing for a mate. Sound can also carry further: as the air is often still at this time and, with less background noise, bird song can carry up to 20 times as far."
How can we take part?
At home
Set the alarm and get up early to hear the dawn chorus in your garden, or take a walk to hear the birds singing.
In Peterborough
Join conservation officer Chris Park virtually at the Nene Park Trust for a Dawn Chorus experience with a difference. Nene Park is bringing the Ferry Meadows Dawn Chorus to you so you can listen in the comfort of your own home and there's no need to get up at dawn!
You will be able to listen to the birdsong and the conservation officer will help you to identify the birds so you might recognise them in future. For more details, please visit the Nene Park Trust website.
Online
You can visit the RSPB website to hear recordings of the dawn chorus and experience a dawn chorus mindfulness session.
You can also follow #InternationalDawnChorusDay to see what birds other people have spotted via Twitter, Facebook and Instagram.
Photo by Théo Caron on Unsplash