St George's Day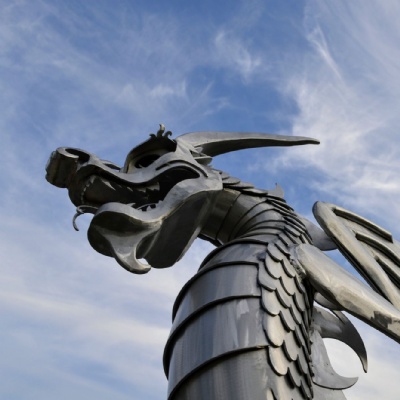 Did you know it's St George's Day on 23rd April?
What is St George's Day?
St George's Day is traditionally celebrated on the 23rd April, the date he died in AD 303. St George's Day is celebrated by various Christian Churches. Saint George is the patron saint including England, Catalonia and Aragon.
Who was St George?
We don't know very much about St George's life. It is believed that he was a Roman soldier who was tortured and then martyred by Emperor Diocletian when he refused to renounce his Christian faith.
St George is one of the 'Fourteen Holy Helpers'; a group of saints who are venerated together in Roman Catholicism, as it is thought that praying to them is very effective against various diseases.
St George and the Dragon
The legend of Saint George and the Dragon is about how St George tamed and killed a dragon that demanded human sacrifices. As a result, St George rescued the princess who had been chosen as the next offering.
You can discover more about St George's Day celebrations by watching the CBeebies video Let's Celebrate: St George's Day.
St George's Day Activities
You can get ideas for children's St George's activities by visiting https://www.activityvillage.co.uk/st-georges-day where you can find colouring pages, puzzles and crafts.


Watch some traditional Morris Dancing online at the Joint Morris Organisation's Virtual Day of Dance 2021 (LIVE on Zoom) on Saturday 24 April @ 10:00 am - 5:00 pm. Visit The Morris Federation for more details.


English Heritage has some suggestions for making your own St George's Day sword, shield, heraldry and dragon! Visit the English Heritage website for more details.