National Bike Week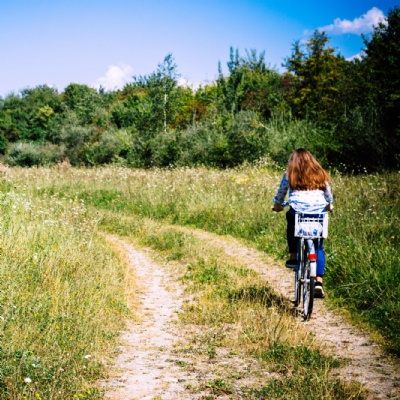 National Bike Week takes place from 30 May to 5 June 2021.
What is National Bike Week?
National Bike Week is an annual celebration to encourage children and adults to experience the fun and health benefits of cycling.
Here at OWPS, we know the positive effects of cycling from our participation in the Big Pedal. Cycling UK, who delivers National Bike week, states that:
Cycling is incredible; it will help improve so many aspects of your life.
Cycling to work can mean you have a 45% lower risk of developing cancer, and a 46% lower risk of cardiovascular disease.
If you cycle regularly in adulthood, you will enjoy a level of fitness equivalent to someone 10 years younger.
If all cycle journeys increased from the current level of 2% to 25% by 2050, the collective benefit would be £248bn.
The theme of Bike Week 2021 is health and wellbeing.
How can we get involved?
Have a go at the activities for families, including the chance to gain certificates and for your child to win a cycling jersey that they have designed themselves.

There are some virtual events that you can take part in, including Basic Bike Maintenance and Cycling Yoga.

Take part in the #7daysofcycling initiative to encourage us to cycle seven days in a row. Each day has a theme including 'well-connected', 'well up for it' and 'well skilled'.


Photo by Andriyko Podilnyk on Unsplash