Men United in Song 2021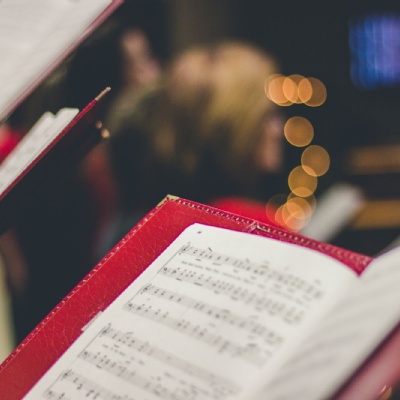 Read all about Men United's singing initiative to support Prostate Cancer UK.
MEN UNITED IN SONG 2021: SUPPORTING PROSTATE CANCER UK
It's been a tough year, but - finally - there's light at the end of the tunnel, and we're slowly getting our lives back! It's time to get stuck into everything we've missed out on, challenge ourselves and make the 'new normal' a better one… so jump in, try something new and be part of Men United in Song 2021, supporting Prostate Cancer UK!
Launching in September 2021 Men United in Song will sign up around forty local men to take part in a ten-week pop-up singing project, working towards a fantastic live charity event at The Cresset in November. No previous experience is necessary, just a willingness to step outside your comfort zone, get stuck in and give it a go... everyone's in the same boat, and it's all about the journey!
You'll learn to sing, meet new people, push yourself, perform live on stage AND raise money for Prostate Cancer UK… what's not to like? "I'd never really sung before, but it didn't matter" says Paul from Stanground "… ten weeks, AMAZING people…performing to your family and friends… that alone is worth it! Then on top of that you think about how much money you've raised for a great charity at the same time… honestly, best thing you can ever do, JUST SIGN UP!"
Meet the Men United in Song team and some of the other men who'll be taking part at one of our introduction sessions on Wednesday 8th September (7-10pm), Thursday 9th September (7-10pm) or Saturday 11th September (2-5pm). This is NOT an audition and three's no big red buzzer, just an opportunity to find out more and get involved.
Contact us TODAY to book your time slot… it's time to press play on life after lockdown!
Or for more details, download the poster below.
Photo by Nicholas Swanson on Unsplash